Friendship Poetry Quotes - Page 2
No matter how much we fight,
I'll always be by your side.
We've been through too much
To let what we have slide.


- Lilly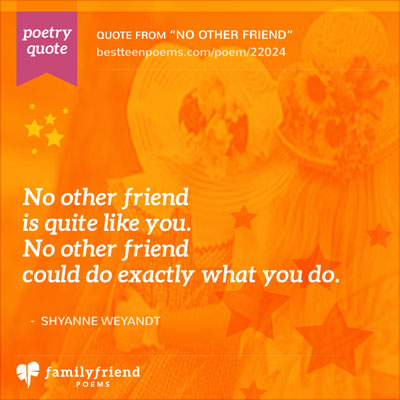 No other friend
is quite like you.
No other friend
could do exactly what you do.

- Shyanne Weyandt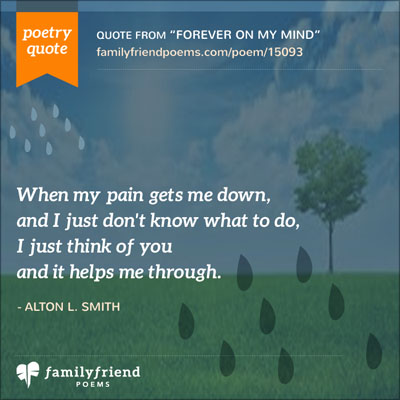 When my pain gets me down,
and I just don't know what to do,
I just think of you
and it helps me through.

- Alton L. Smith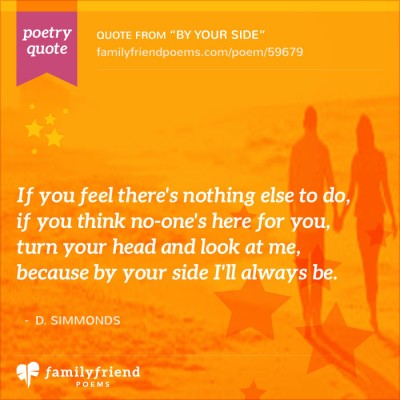 If you feel there's nothing else to do,
if you think no one's here for you,
turn your head and look at me,
because by your side I'll always be.

- Simmonds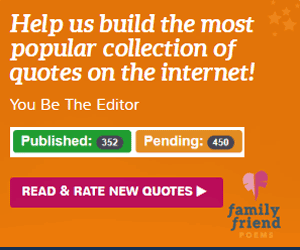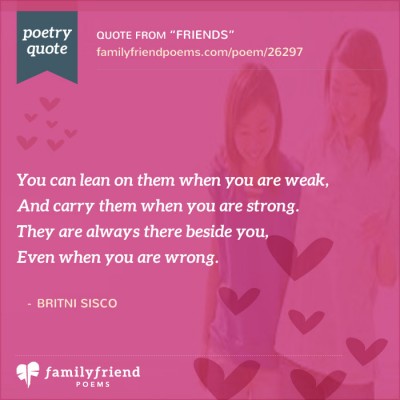 You can lean on them when you are weak,
And carry them when you are strong.
They are always there beside you,
Even when you are wrong.


- Britni Sisco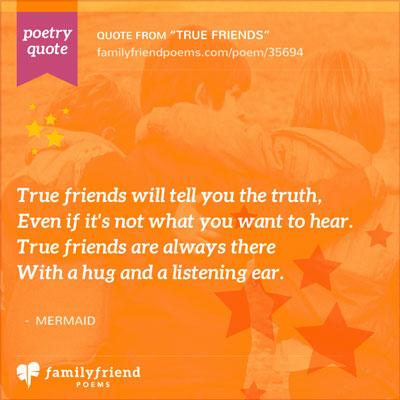 True friends will tell you the truth,
Even if it's not what you want to hear.
True friends are always there
With a hug and a listening ear.

Best friends stick together
till the end.
They are like a straight line
that will not bend.

- Emily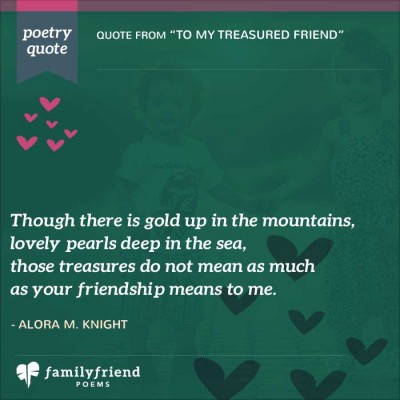 Though there is gold up in the mountains,
lovely pearls deep in the sea,
those treasures do not mean as much
as your friendship means to me.
The building blocks of friendship
are based on sharing the deepest parts of yourself
and believing that they will be held sacred....
If you don't have trust in your friend, you don't have a friendship.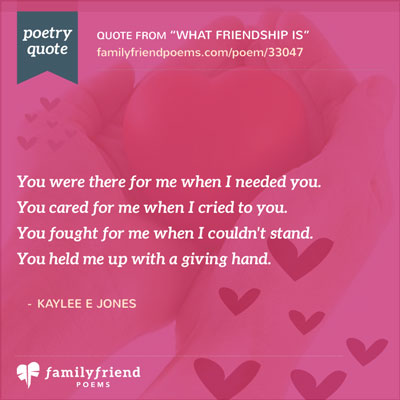 You were there for me when I needed you.
You cared for me when I cried to you.
You fought for me when I couldn't stand.
You held me up with a giving hand.

- Kaylee E Jones