Friendship Poetry Quotes - Page 2
Our bond is extremely special
It is unique in its own way
We have something irreplaceable
I love you more and more each day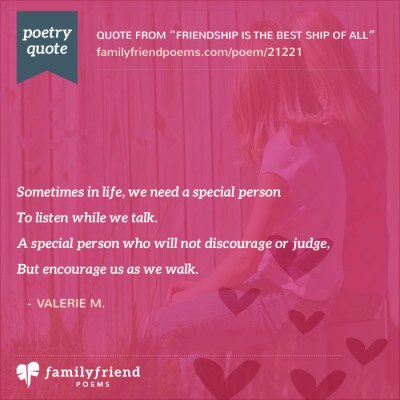 Sometimes in life we need a special person
To listen while we talk.
A special person who will not discourage or judge
But encourage us as we walk.
No matter how much we fight,
I'll always be by your side.
We've been through too much
To let what we have slide.


- Lilly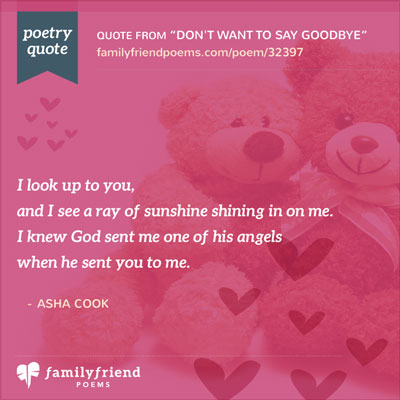 I look up to you,
and I see a ray of sunshine shining in on me.
I knew God sent me one of his angels
when he sent you to me.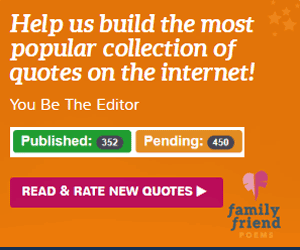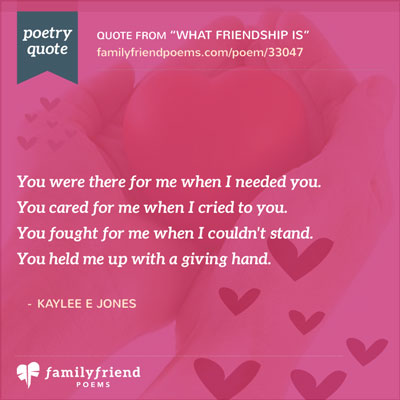 You were there for me when I needed you.
You cared for me when I cried to you.
You fought for me when I couldn't stand.
You held me up with a giving hand.

- Kaylee E Jones
Thank you for all the memories
that I hold so dear in my heart,
and as time goes by new ones will form,
but the old will shall never depart.

- Danielle Neidich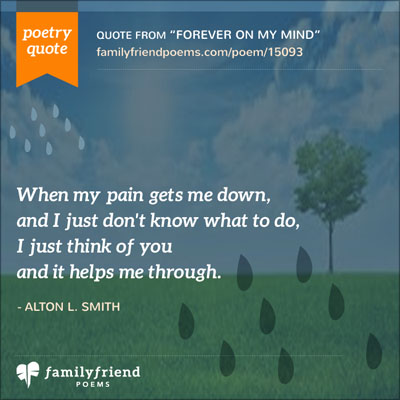 When my pain gets me down,
and I just don't know what to do,
I just think of you
and it helps me through.

- Alton L. Smith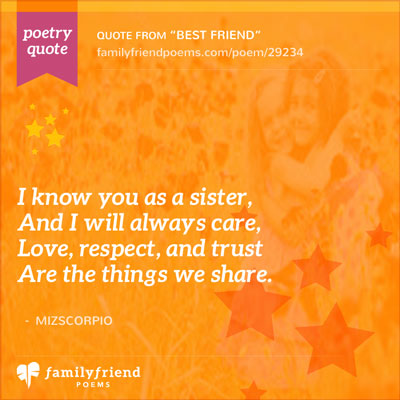 I know you as a sister,
And I will always care,
Love, respect, and trust
Are the things we share.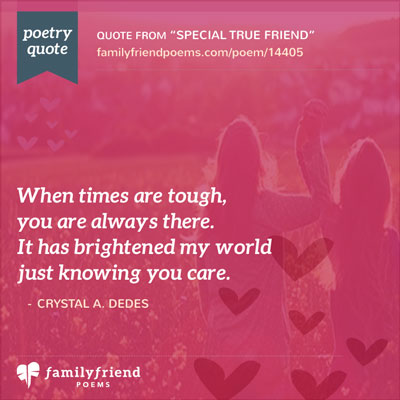 When times are tough,
you are always there.
It has brightened my world
just knowing you care.

- Crystal A. Dedes