Friendship Poetry Quotes - Page 2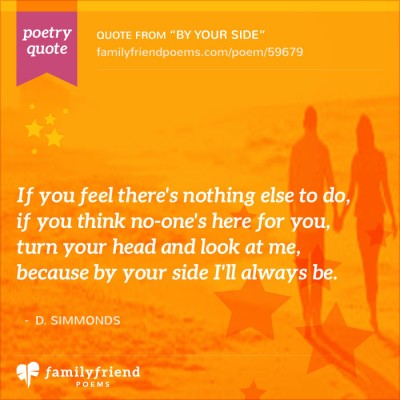 If you feel there's nothing else to do,
if you think no one's here for you,
turn your head and look at me,
because by your side I'll always be.

- Simmonds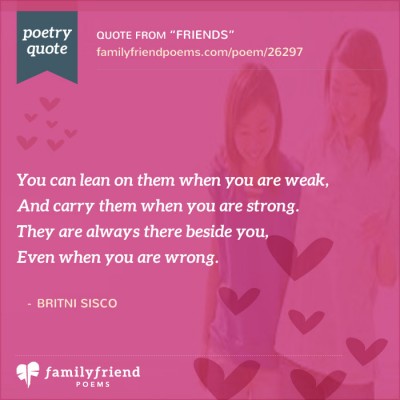 You can lean on them when you are weak,
And carry them when you are strong.
They are always there beside you,
Even when you are wrong.


- Britni Sisco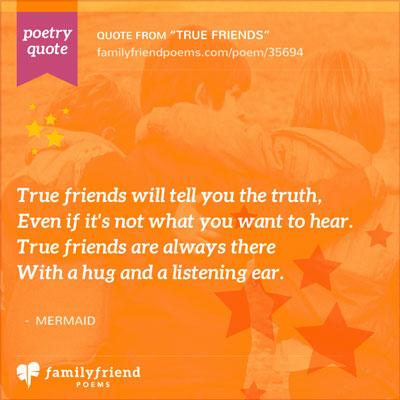 True friends will tell you the truth,
Even if it's not what you want to hear.
True friends are always there
With a hug and a listening ear.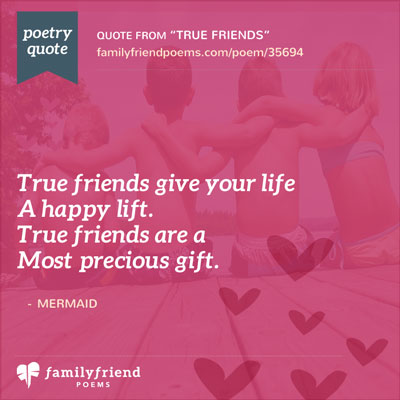 True friends give your life
A happy lift.
True friends are a
Most precious gift.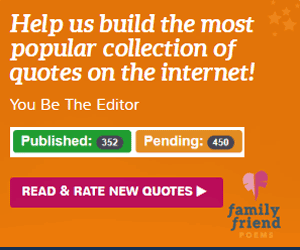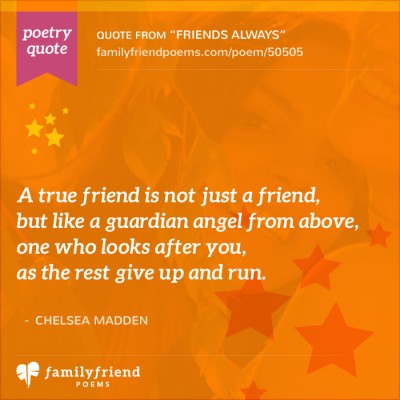 A true friend is not just a friend,
but like a guardian angel from above,
one who looks after you,
as the rest give up and run.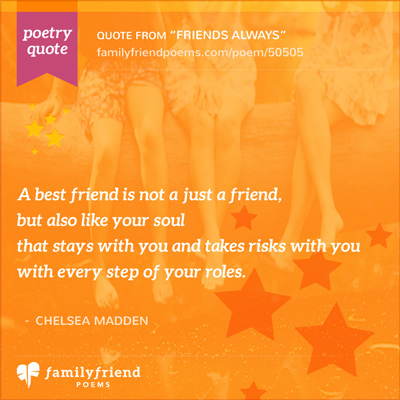 A best friend is not a just a friend,
but also like your soul
that stays with you and takes risks with you
with every step of your roles.

Best friends stick together
till the end.
They are like a straight line
that will not bend.

- Emily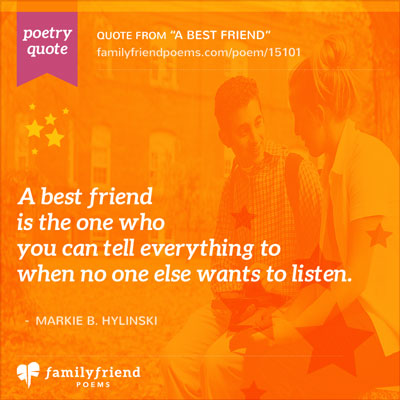 A best friend is the one
who you can tell everything to
when no one else wants to listen

- Markie B. Hylinski
Our bond is extremely special
It is unique in its own way
We have something irreplaceable
I love you more and more each day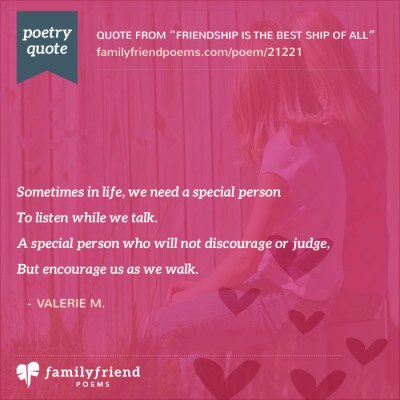 Sometimes in life we need a special person
To listen while we talk.
A special person who will not discourage or judge
But encourage us as we walk.