Friendship Poetry Quotes - Page 4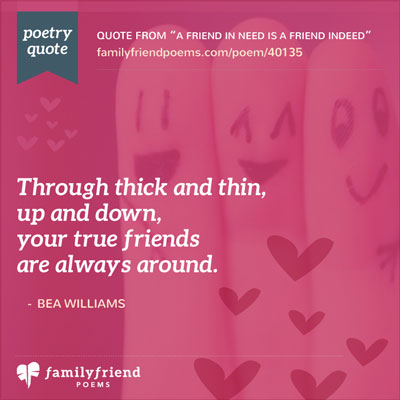 Through thick and thin,
up and down,
your true friends
are always around.

- Bea Williams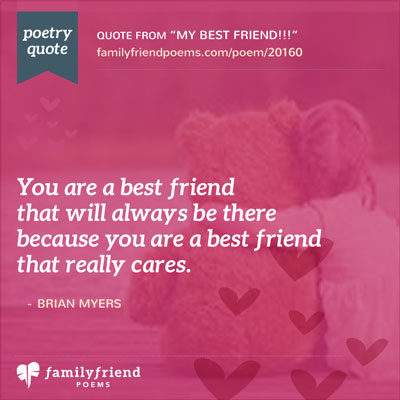 You are a best friend
that will always be there
because you are a best friend
that really cares.

- Brian Myers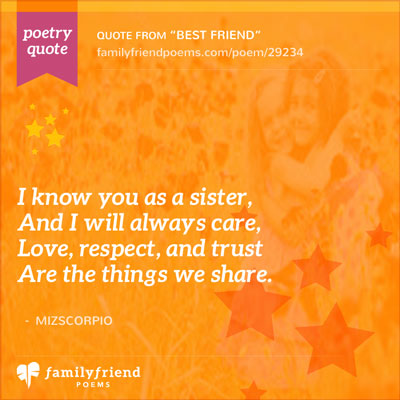 I know you as a sister,
And I will always care,
Love, respect, and trust
Are the things we share.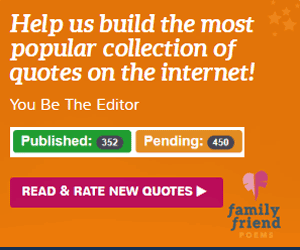 Do not forget your friends at all,
for they pick you up when you fall.
Do not expect to just take and hold.
Give friendship back; it is pure gold.
The building blocks of friendship
are based on sharing the deepest parts of yourself
and believing that they will be held sacred....
If you don't have trust in your friend, you don't have a friendship.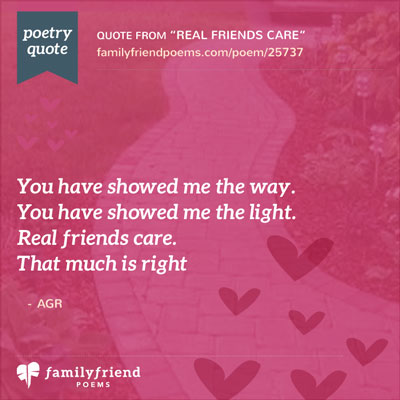 You have showed me the way.
You have showed me the light.
Real friends care.
That much is right.

- Agr
Best friends are angels
that God sent along.
They always stay beside you
whenever things go wrong.

- Geraldine