Friendship Poetry Quotes - Page 4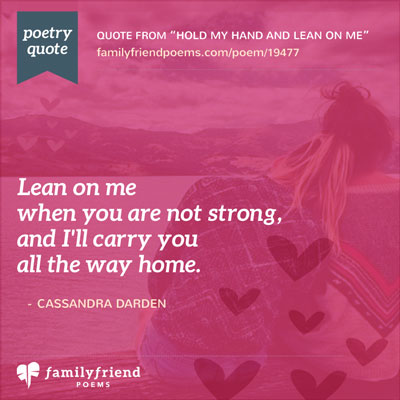 Lean on me
when you are not strong,
and I'll carry you
all the way home.

- Cassandra Darden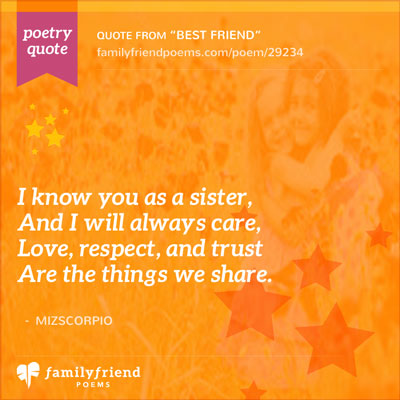 I know you as a sister,
And I will always care,
Love, respect, and trust
Are the things we share.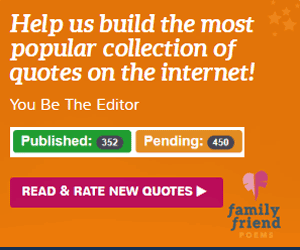 Thank you for all the memories
that I hold so dear in my heart,
and as time goes by new ones will form,
but the old will shall never depart.

- Danielle Neidich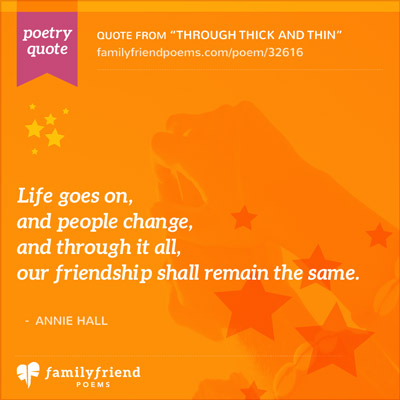 Life goes on,
and people change,
and through it all,
our friendship shall remain the same.

- Annie Hall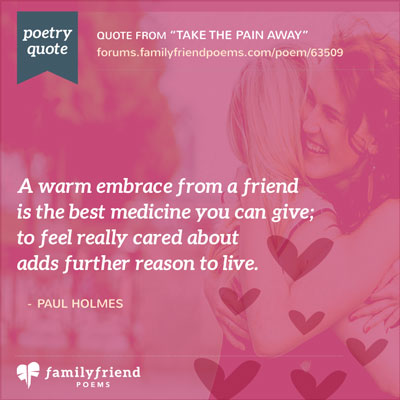 A warm embrace from a friend
is the best medicine you can give;
to feel really cared about
adds further reason to live.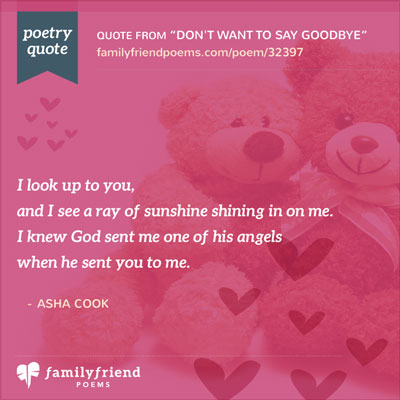 I look up to you,
and I see a ray of sunshine shining in on me.
I knew God sent me one of his angels
when he sent you to me.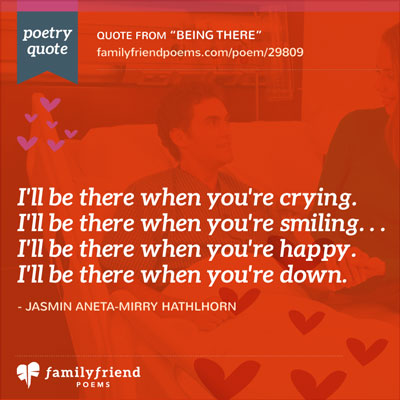 I'll be there when you're crying.
I'll be there when you're smiling. . .
I'll be there when you're happy.
I'll be there when you're down.

- Jasmin Aneta-Mirry Hathlhorn