Friendship Poetry Quotes - Page 4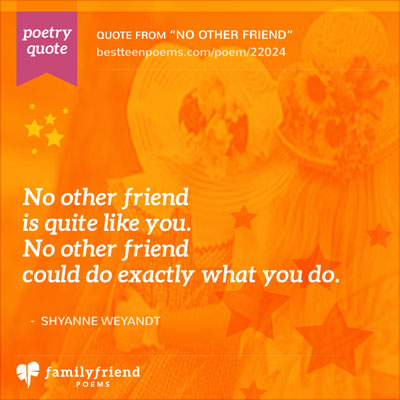 No other friend
is quite like you.
No other friend
could do exactly what you do.

- Shyanne Weyandt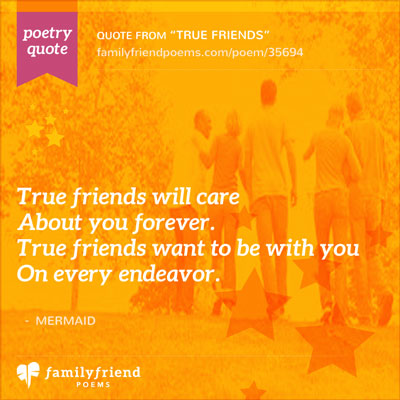 True friends will care
About you forever.
True friends want to be with you
On every endeavor.

Best friends are angels
that God sent along.
They always stay beside you
whenever things go wrong.

- Geraldine
Do not forget your friends at all,
for they pick you up when you fall.
Do not expect to just take and hold.
Give friendship back; it is pure gold.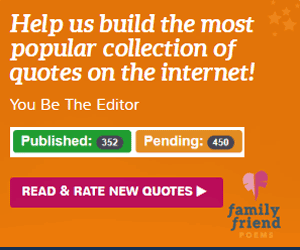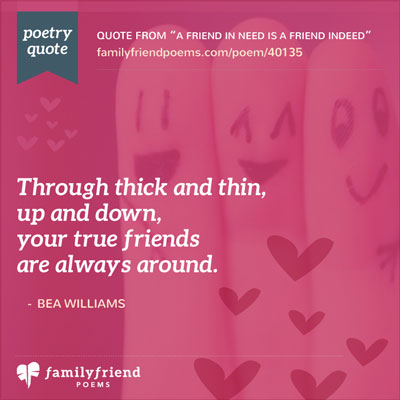 Through thick and thin,
up and down,
your true friends
are always around.

- Bea Williams
Sometimes I wonder
how the world would be
if we said what we meant
and meant what we said.

- Leah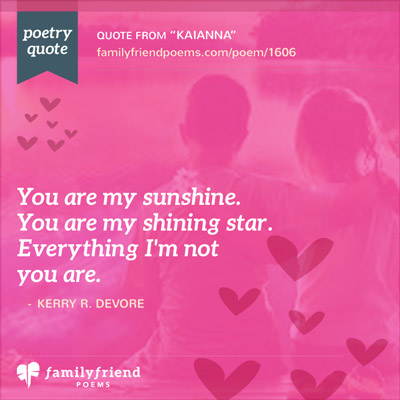 You are my sunshine.
You are my shining star.
Everything I'm not
you are.

- Kerry R. DeVore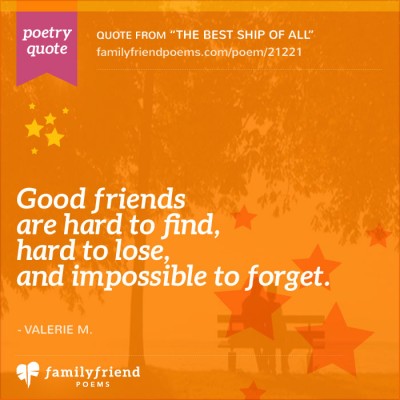 Good friends
are hard to find,
hard to lose,
and impossible to forget.