Spiritual Poetry Quotes - Page 3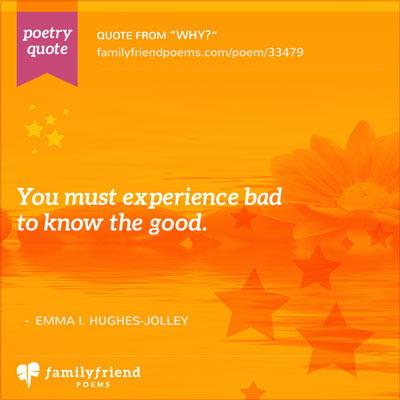 You must experience bad
to know the good.

- Emma I. Hughes-Jolley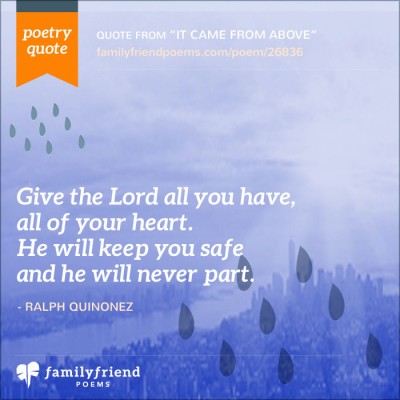 Give the Lord all you have,
all of your heart.
He will keep you safe
and he will never part.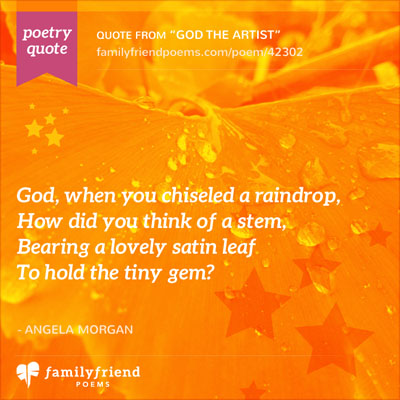 God, when you chiseled a raindrop,
How did you think of a stem,
Bearing a lovely satin leaf
To hold the tiny gem?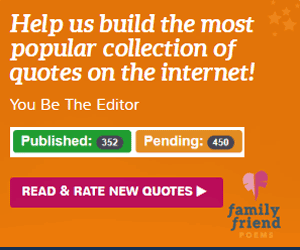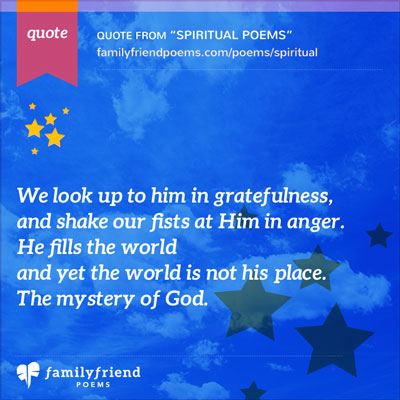 We look up to him in gratefulness,
and shake our fists at Him in anger.
He fills the world and yet the world is not his place.
The mystery of God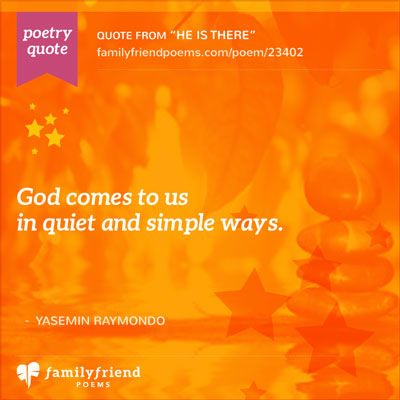 God comes to us
in quiet and simple ways.

- Yasemin Raymondo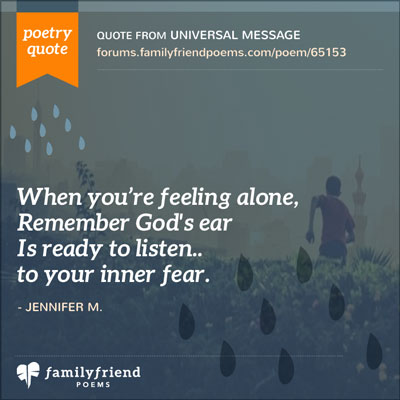 When you're feeling alone,
remember God's ear
is ready to listen
to your inner fear.