Sign Up Now!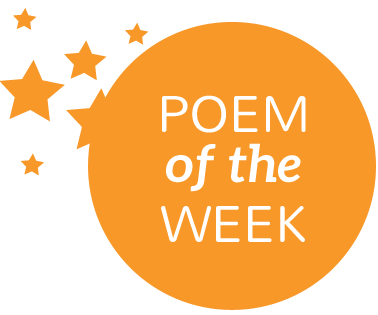 Poem of the Week is the one of our All Time favorite poems as voted by You.
A weekly email with the full length Poem of the Week plus link to all the Poems of the Day from the previous week and links to the most popular poems from the previous week.
No Poem can be selected twice.
Sign up now and don't miss a poem!
Poem of the Week for: 11/30/2015 - 12/07/2015
Category: Death Poems
Subcategory: Poems about Death Of a Lover
Votes: 124
Rating: 4.60
I lost my boyfriend in a car accident November 24th 2009, he was 18. He watches over all of us each and everyday and I hope he will protect me for the rest of my life. His smile, touch and presence will live on in all of us. He will never be forgotten, ever. We all love you Jordan Stuart Banner. Your legend will live on...
Guardian Angel

© Tennille Pace

Guardian Angel, This is for Jordan. I wrote it to mark the first anniversary of his passing...

You were so beautiful,
In everyway,
So amazingly wonderful,
I think of you everyday.

This is so hard to believe,
I miss you so much,
All there is to do is grieve,
Can't call, text or touch.

I know you're no longer here,
It's so hard to say,
Every now and then I cry a little tear,
Then I remember you're with me everyday.
Not in sight, sound or touch,
But always in presence,
I know you'll always watch,
You'll always leave me with your beautiful presence.

You were my soul mate,
We both knew,
Nothing can prevent fate,
Not even me or you.

I'll always love you,
I promise to never forget,
The boy who was so true,
And left no regret.

I don't believe you life was short,
As your Father once told me,
This world is an airport,
And you my sweetheart have flown free.
Off to a new start,
A whole new world,
Always in my heart,
All tattered and curled.

Give us a big smile,
Even though we're all hurt,
We all live our lives in a different style,
Knowing your resting is our only comfort.

Jordan you were my world,
My absolute all,
Now my heart has been swirled,
I promise to never fall.
My life is dedicated to you,
I'll live my life,
Just have to start anew,
You'll help me I know its true,
Just like our Love,
That got stolen from someone above.

Forever in my Heart, you'll now be my Guardian Angel. Rest in Paradise...Love Tennille.
Has this poem touched you?
Previous Poems of the Week