Quotes & Messages
Loving, Healing and Touching Messages, Quotes, Pictures and Famous Quotes on the topics of Friendship, Family, Love, Life, Inspiration, Grief and Sadness.
Our favorite lines of poetry from our most popular poems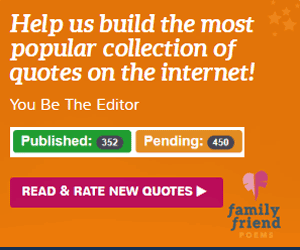 My love for you is like the raging sea,
So powerful and deep it will forever be.
Through storm, wind, and heavy rain,
It will withstand every pain.