About Family Friend Poems
Our Mission:
Family Friend Poems provides a curated, safe haven to read and share touching poems and stories that help heal and offer catharsis through good times and bad. FFP strives to remain accessible to "real people, real life" while also providing a resource to students, teachers and all those who love popular contemporary poetry.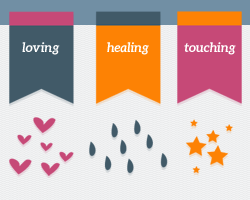 Popular Poetry For Regular People:
Family Friend Poems was started in 2006 as a showcase for the best poems about family and friends. We currently have published over 8,000 poems on our website and we have expanded to include poems about life, love, sadness, and, well, pretty much all of life's experiences. These poems were written by ordinary people and the loving, healing and touching life moments express feelings which we all can share.
What makes us different:
High Standards - We only publish poems after we already know they are popular with our audience.
Unique - We only publish contemporary poems which are not already published.
Share Your Story - "Has this poem touched you? Share Your Story." Shared stories from readers facing similar life events enhance our poems.
Maintaining Excellence - We care about quality. Once our Editors publish a poem we continue to use your feedback. If a published poem is not meeting our goals we remove it.
What is a Family Friend?
These are the people who are not related to us by blood, but care for us as if they were. In the world that we live in today when there are so many obstacles we must face, it makes sense to form a group of supportive people to surround yourself with. When the chips are down, these are the people that you can count on.
Community:
Our FFP Poetry Forums is our community of poets. We are very proud of the friendly, supportive and welcoming community it has become. If you are a poet who is looking for friendship, fun and a place to share your poetry we would love to have you join.
Thank You:
We can't possibly emphasize this enough, that the people responsible for everything on this website, for without them we would not exist, are of course the thousands of Poets who have submitted their work to us. As well as the tens of thousands who have shared their life stories with us by answering the question posed after each poem: "Were you touched by this poem? Share Your Story."