Community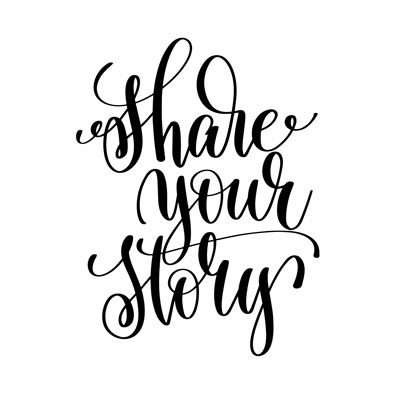 After each poem, we ask you, "Were you touched by this poem? Share your Story!". When a poem touches you, please join the tens of thousands over the years who have shared their own stories of love, heartache and healing.
Are you a Poet? We encourage you to explore our FFP Poetry Forums, our community of poets, where you can post all your poems, and give and receive feedback, from a supportive and very special group of poetry lovers.
Recent Community Stories
Craig Burkholder
July 26, 2022
Certainly!
That was very touching as a human who faces challenges almost every hour. This keeps me fighting!
Hudson Squires
June 28, 2022
My dad loves dinosaurs, and my favorite is the raptor!
Karen Steele
June 28, 2022
Although I loved the poem, it is the last four lines that tear at my heart. Sums all my love for a man I last saw 8 years ago, knowing he still loved me. We had loved each other for over 20 years with many breaks and returns. Reasons he could not commit - yes, he was married, but there were other things that stopped him. (Not children) We parted with love in our hearts. I miss him still every day. We are old now. There will be no on else. My love is too deep to be ejected. Karen to TP
Nidhi Negi Bhandari
June 27, 2022
Undoubtedly beautiful. I loved every single word...true for many kids :)
Nidhi Negi Bhandari
June 26, 2022
Beautifully written...loved every word of it. So pure and wonderful!
Nidhi Negi Bhandari
June 26, 2022
Beautiful poetry. The bond between grandparents and grandchildren is invaluable. The feelings in poetry are purely relatable.
I agree with your analysis of this piece. I plan to study it further to gain the insight that seems to be parallel with my current state.
Dana Soderstrom
June 23, 2022
My fiancee is in the Air Force (pilot), currently in Israel. He was supposed to come home in April, after being there a year. But he was offered a promotion last minute. He decided to take it and delay his homecoming by weeks, possibly months. We had been planning for a June wedding. It was so painful canceling everything. I never knew I could be that angry with and hurt by someone and still love them so, so incredibly deeply. He says he's coming home end of July. This will have been the longest 4 months of my life!! Your poem really touched me, almost as much as your intro. I had always thought of military spouses and girlfriends as being "mostly" strong and accepting of their life. It helps to know I'm not alone in this pain of missing my guy so much that it hurts. Thank you for sharing!
Gumede Octavia
June 23, 2022
This poem has really touched me. It reminded me of my own family. I had six siblings, me being the seventh child. Sadly, four of them passed away. I now have two sister whom I love and cherish with all my being. Thank you so much for sharing your wonderful words.