Community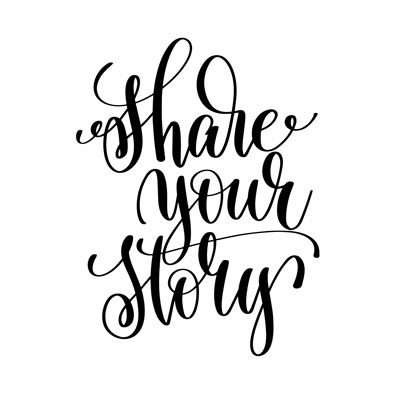 FFP Poetry Forums is a home for all who use poetry to express themselves.
We encourage all of our visitors who write poetry to explore our FFP Poetry Forums, our community of poets, where you can post your poems, and give and receive feedback, from a supportive and very special group of poetry lovers.
Recent Community Stories
I have never been bullied, before but hearing these stories touch my heart!
Shiela Sane, Joplin, No.
April 2, 2019
This poem spoke directly to my inner soul. I've been depressed and missing my children and 5 grandchildren they refuse to let me see. But this poem and others like it keep me keeping on. God Bless
Patty Whitmire
April 2, 2019
12 years is a long time to grieve. I have heard there is no grief that is the same. I am so sorry for your loss. I lost my husband of 23 years 5 months ago - 10/27/18. He got up in the morning and got dressed and went outside like he normally did every morning to get some air. I found him 30 minutes later. He had had a massive heart attack. I have lost my best friend. We were supposed to grow old together. Now what do I do? God is my strength. I am only 62 and I just wish I had some kind of closure although I do not think that would help either. I am so sad.
Kumari Weerasooriya
April 2, 2019
I strongly agree with Maya Angelou. Her poem reflects a timely theme. At any age a person might suffer due to loneliness, but worse in the old age. Then one needs physical as well as psychological support. Some try to find solace in religion as relations and friends may be too busy to think about others. In this regard, old society might have been better than the present society as people enjoyed strong family bonds.
David Culton
April 2, 2019
I love poems: teen poems, teen love poems, and first love poems.
Himani Yadav
April 2, 2019
Hey! I just loved the poem as it is the replica of human emotions and the reality behind several smiling faces. I appreciate the way the poem highlights the depth of feelings and the quest to hide them.
I'm Hannah and I'm going through a relationship where I can't see my boyfriend or text him because I'm grounded. But I really have faith in our relationship. We have been together for 1 month and it feels like forever. I really have a connection with him and miss him so much. I've been writing him notes and everything but I don't know what to do. It's really hard on me and him, but we just have to stay strong. I text him at school off my best friend's phone and it's just really hard to not see him and not being in his arms. I cry over him all the time and my parents say I'm just wasting my time crying (when I'm really not). I just can't wait until I'm 18 so I can move in with him. I'm 16 now, about to turn 17, and I'm just waiting until the day I do turn 18. My life is gonna be with the man I love. :) I can relate to a lot of these poems and paragraphs. It's hard being without the person you love, but everything will be fine, I promise.
This poem is absolutely beautiful. As I was reading it, I began to think it was about a girl comparing herself to another girl, but the last 2 lines make it really touch your heart. Reading "she hides me" draws in the fact that people see this beautiful happy girl on the outside, never taking time to really know if someone is not ok. Many people can relate to the mask. I know I can be someone else to hide what you really are. So thank you, Kleis Val. Your poem touches my heart.
I lost my only son Kevin at the age of 15 on April 22, 2016, to blood cancer. I know how you feel. I, too, feel so broken at times and console myself by reading these quotes. Hold on; we will all meet them one day in heaven.
Joseph Crawford
April 1, 2019
I lost my partner of 17 years in 2018. He was the best thing that ever happened to me. The poem reminds me of him because he was like a great tree. He was my rock. I miss him so very much. I can't believe it has been a year, but it seems like yesterday. I will always love and chairish the time we had. Rest in peace, Kerry. I love you.