Community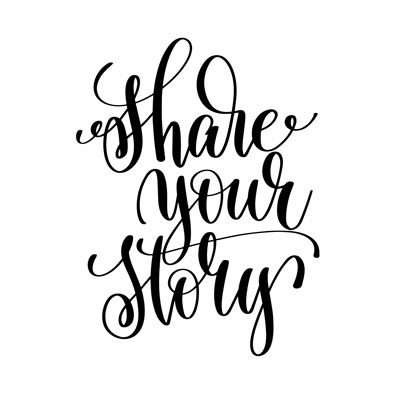 After each poem, we ask you, "Were you touched by this poem? Share your Story!". When a poem touches you, please join the tens of thousands over the years who have shared their own stories of love, heartache and healing.
Are you a Poet? We encourage you to explore our FFP Poetry Forums, our community of poets, where you can post all your poems, and give and receive feedback, from a supportive and very special group of poetry lovers.
Recent Community Stories
It touched my heart. It is so, so, so true. I just love it.
Sakshi Dalwi
November 19, 2021
I just don't want to cry because I also lost my dad a few months ago, but I just can't control my emotions by reading this poem.
Dark Essence
November 18, 2021
He left me for a year. I loved him the same. I waited for him to come back. He came back. He broke my heart again. He wasn't sorry. He made it look like it was my fault. He mocked me. He abused me emotionally. I still suffer from anxiety. He never apologised. He seemed happy with my misery. Yet all I could do was whisper, "I forgive you, from the bottom of my heart I wish you well."
Tracey Dunk
November 18, 2021
We've just lost my husband's father, not quite 92 years old, so a celebration of a long life. My husband asked if I would like to say something, and I came across this beautiful poem. He was dearly loved. Thank you for sharing this, and I hope I can get to the end without crying.
Victor Nobody
November 17, 2021
I like this girl from class called Jane. She is equally quiet, cute and sharp-minded. I like her a lot. It's almost a year since I first laid eyes on her. I'd like to think she likes me back, but I'm dead jealous of guys walking her after class. Then there is the school myth against classmates dating and it kicks me in the gut. I've tried giving her the 'signs' but I'm afraid she doesn't notice me much, so I absorb myself in chess so I'd get distracted. I just hope she likes me back...one day.
Debbie Comspon
November 16, 2021
My friends Dad has this. She would love this poem.
Matsenjwa Phinda
November 16, 2021
Wow!!! So heart touching. This is exactly what I feel!
Selena Morgan
November 15, 2021
Well, I can relate to how someone with dementia is losing their life right in front of their own eyes. I have seen a few family members wither away. I'm watching my mother get slowly taken away from us, and it breaks my heart to see her like this. I can't seem to go over to see her, and I know that's the most important thing is don't let her go through this alone.
Selena Morgan
November 15, 2021
I know how that feeling feels with y'all's son locked up, I also have a son who is waiting for his sentencing at this moment. He has been in county jail going on 5 years waiting for his hearing of sentencing. He is still facing up to 15 years. I hadn't been in my son's life for over 15 years due to my addiction and the breakup of my marriage. I carried this guilt for a long time not being there for my kids. One day I knew I would be reunited with my kids. Well, that day came, and it was a blessing to have my son back in my life. I didn't know how hard it was going to be when we finally met up. It was a hard, rocky road for us, for my son was a broken young man. He was in a boot camp for 2 years where they abused him in every way they could. So I was dealing with a young boy with all this angry rage and a very emotional broken young man. He was mad at the world for what happened to him at this camp and there was not a thing I could but try to be there for him.
Elliana
November 10, 2021
I am an adoptive child and it's hard to know the one who gave birth to you had to give you away, but you see my birth mom sadly was involved in drugs and sex and she still is, so really I was a mistake. She was high when she had me, and I came out unhealthy, but I'm ok now. It just crushed me every single day to know the one who gave me life really didn't want me. When she realized she was pregnant with a girl she started getting mad because she wanted a boy. She wasn't happy with a girl. Till this day im still crushed, but I'm learning you can't change the past. Once it happens there's no going back.