Sign Up Now!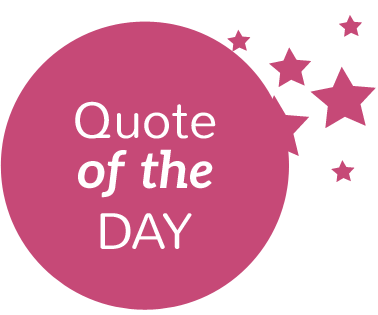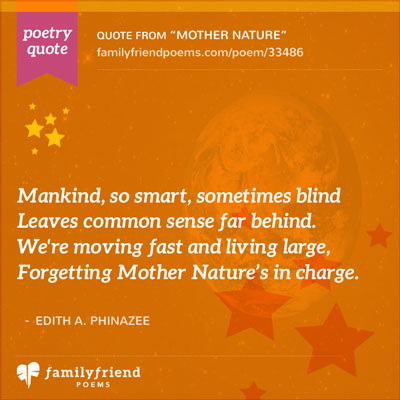 Mankind, so smart, sometimes blind
Leaves common sense far behind.
We're moving fast and living large,
Forgetting Mother Nature's in charge.

We have a lot to be thankful for,
the memories through the years,
the many times together,
full of laughter, full of tears.

- Michelle A. Moran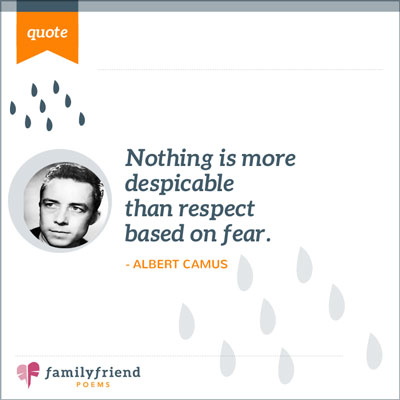 Nothing is more despicable
than respect based on fear.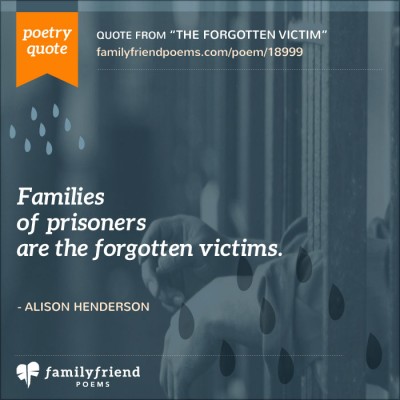 Families
of prisoners
are the forgotten victims.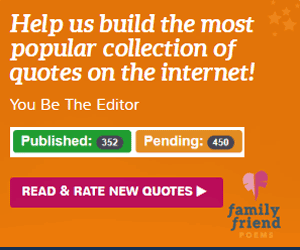 The course of true love
never did run smooth.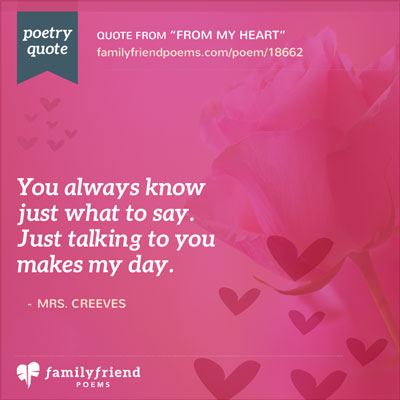 You always know
just what to say.
Just talking to you
makes my day.

- Mrs. Creeves
I wish you could see
the angel I see
when you stand
in front of me.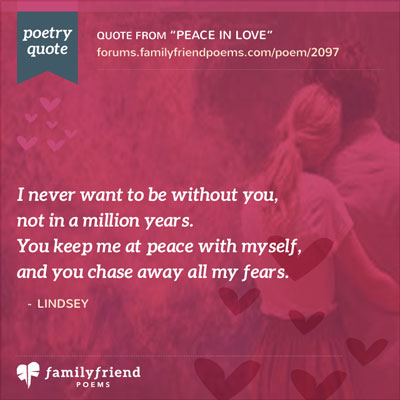 I never want to be without you,
not in a million years.
You keep me at peace with myself,
and you chase away all my fears.

- Lindsey Stamper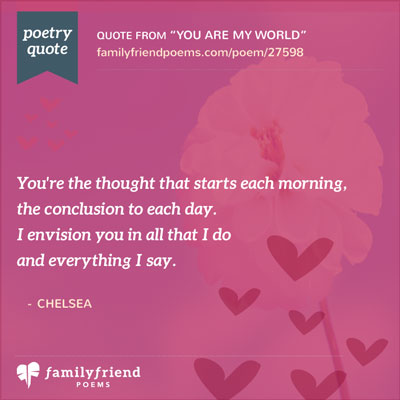 You're the thought that starts each morning,
the conclusion to each day.
I envision you in all that I do
and everything I say.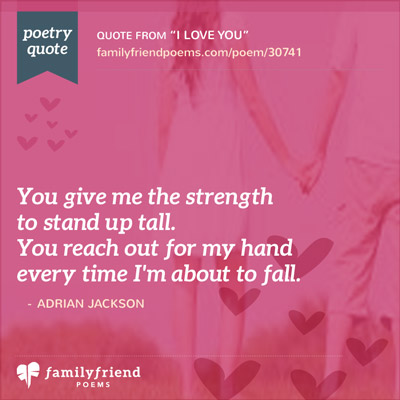 You give me the strength
to stand up tall.
You reach out for my hand
every time I'm about to fall.