Sign Up Now!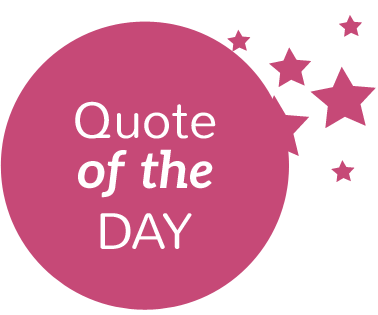 My love for you is like the raging sea,
So powerful and deep it will forever be.
Through storm, wind, and heavy rain,
It will withstand every pain.
Such a wonder is family.
They can make you mad
or fill you with glee.
I hope by sharing
my own experience
it will help to dry
someone else's weeping eyes.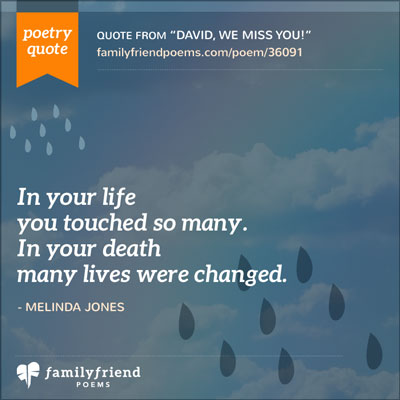 In your life
you touched so many.
In your death
many lives were changed.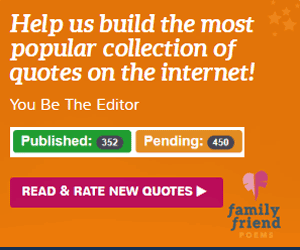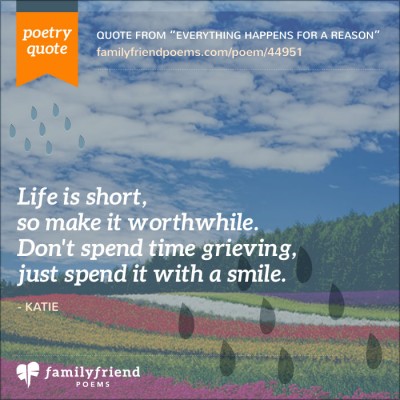 Life is short,
so make it worthwhile.
Don't spend time grieving,
just spend it with a smile.

- Katie
The depth
of your love
will forever show
in your daughter's eyes.

- Michelle W. Emerson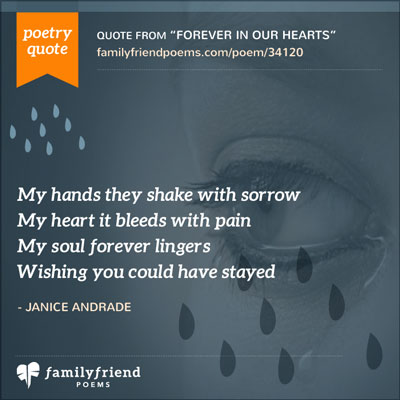 My hands, they shake with sorrow.
My heart, it bleeds with pain.
My soul forever lingers,
wishing you could have stayed.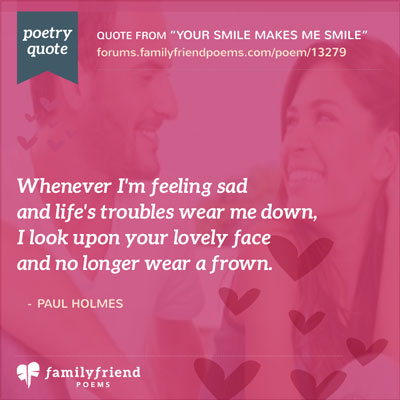 Whenever I'm feeling sad
and life's troubles wear me down,
I look upon your lovely face
and no longer wear a frown.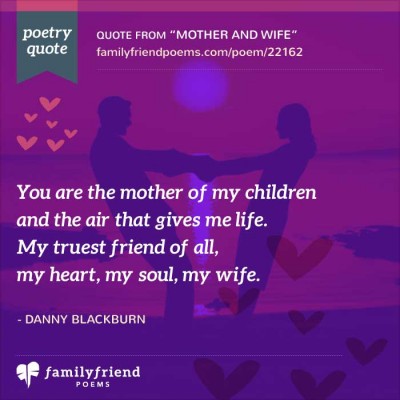 You are the mother of my children
and the air that gives me life.
My truest friend of all,
my heart, my soul, my wife.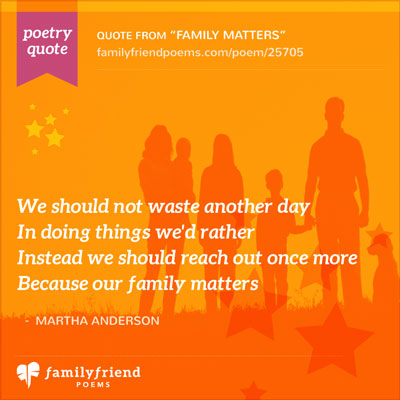 We should not waste another day
In doing things we'd rather
Instead we should reach out once more
Because our family matters