Family Poetry Quotes
Family can mean many things. For some, it represents the people we've known the longest and who have touched us most deeply. For others, family might symbolize pain, reminding us of the love we yearned for but never earned. In adulthood, however, as we create our own homes, we have the opportunity to either spread the love we received or heal ourselves from the wounds of the past. In our role as parent, sibling, or child, we can reach out and envelop those closest to us in genuine love and affection.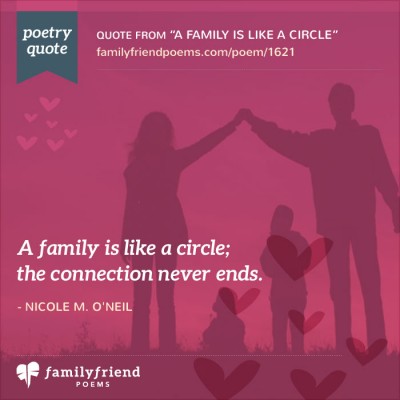 A family is like a circle;
the connection never ends.

- Nicole M. O'Neil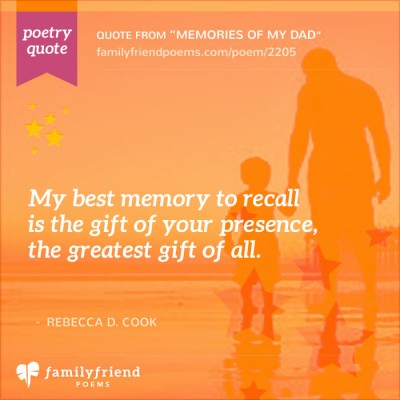 My best memory to recall
is the gift of your presence,
the greatest gift of all.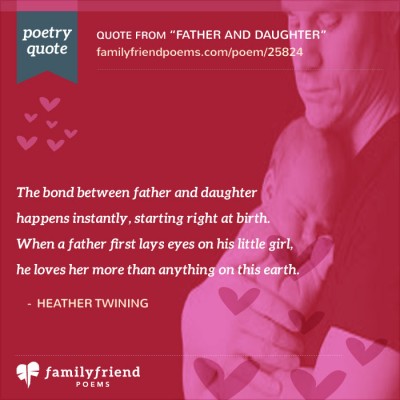 The bond between father and daughter
happens instantly, starting right at birth.
When a father first lays eyes on his little girl,
he loves her more than anything on this earth.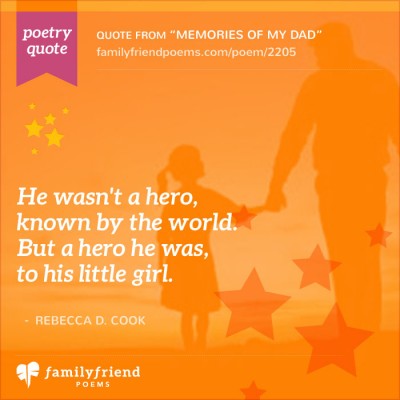 He wasn't a hero
known by the world.
But a hero he was
to his little girl.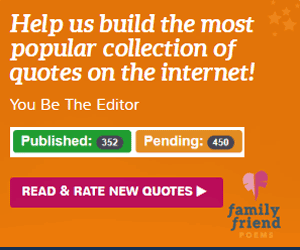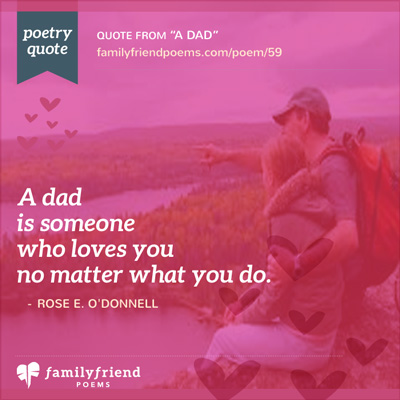 A dad is someone
who loves you
no matter what you do.

- Rose E. O'Donnell
No matter how near
or far apart,
I am always right there
in your heart.
Be proud of who you are
and strive to be the best.
Put forth efforts to achieve your goals
and let God do the rest.
A little girl needs her Daddy
to love her with gentlemanly charm,
to hold her tightly when she is afraid
and keep her safe from harm.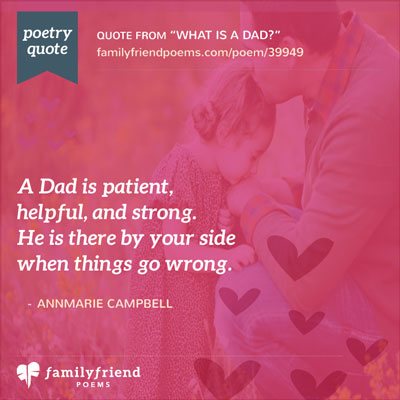 A Dad is patient,
helpful, and strong.
He is there by your side
when things go wrong.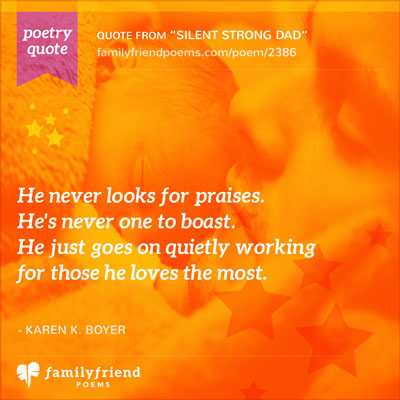 He never looks for praises.
He's never one to boast.
He just goes on quietly working
for those he loves the most.

- Karen K. Boyer