Family Friend Poems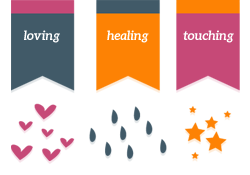 Looking for a Poem? You've come to right place! Family Friend Poems is your home for Loving. Healing. Touching. Poems. With thousands of poems organized by theme, we work hard to be your destination for reading, sharing and connecting with poetry.
Read More about us, or start reading poems below.
Poem of the Day For: June 23, 2018
Category: Teen Poems
Subcategory: Music Poems
Music Is Everything

by Jbizzy Music travels all around my body.
Now I can say it's living right through me.
Listening to music puts me in a good mood;
It makes me want to stand up and start to groove.
Poem of the Week for: 06/19/2018 - 06/25/2018
Now that Father's Day and Mother's Day are over until next year, it's time to focus on Children's Day, every single day of the year when we give our children our unconditional love no matter what they do.
In this week's poem, Henry Wadsworth Longfellow, beautifully describes his love for his children from the depths of his heart, in language from the mid 1800's, but in sentiments that are timeless.
Category: Famous Poems
Subcategory: Famous Family Poems
The Children's Hour

by Henry Wadsworth Longfellow

Between the dark and the daylight,
When the night is beginning to lower,
Comes a pause in the day's occupations,
That is known as the Children's Hour.