Family Friend Poems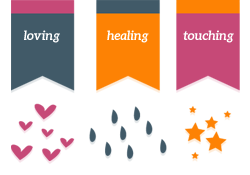 Looking for a Poem? You've come to right place! Family Friend Poems is your home for Loving. Healing. Touching. Poems. With thousands of poems organized by theme, we work hard to be your destination for reading, sharing and connecting with poetry.
Read More about us, or start reading poems below.
Poem of the Day For: June 24, 2018
Summer is a great time for families to travel and experience different attractions together. In this poem, the speaker shares about a trip to the zoo and all the excitement surrounding seeing the animals.
Connect Over a Poem:
If your child has gone to the zoo before, ask them about their favorite animal or exhibit. Why did they like that animal? If they haven't been to a zoo before, ask them what this poem made them want to see.
Fun Activity:
In the coming month, plan a trip as a family to go to the zoo or other attraction your children will enjoy.
We invite you to write a poem about the experience and share it with us here: http://bit.ly/ffpSubmit. Select "Children" as your Main Category and "By Kids" as your subcategory.
For our Mobile App users, go to Settings and click on Submit Poem.
Category: Poems for Children
Subcategory: Funny Poems for Kids
A Day Out To Remember

by Samantha G. Faulkner Today we're going to the zoo.
I'm psyched, I'm zinged, I'm Scooby Doo.
My shoes are on, my scarf, my hat.
I'm bouncing like an acrobat.
Poem of the Week for: 06/19/2018 - 06/25/2018
Now that Father's Day and Mother's Day are over until next year, it's time to focus on Children's Day, every single day of the year when we give our children our unconditional love no matter what they do.
In this week's poem, Henry Wadsworth Longfellow, beautifully describes his love for his children from the depths of his heart, in language from the mid 1800's, but in sentiments that are timeless.
Category: Famous Poems
Subcategory: Famous Family Poems
The Children's Hour

by Henry Wadsworth Longfellow

Between the dark and the daylight,
When the night is beginning to lower,
Comes a pause in the day's occupations,
That is known as the Children's Hour.