Quotes & Messages
Loving, Healing and Touching Messages, Quotes, Pictures and Famous Quotes on the topics of Friendship, Family, Love, Life, Inspiration, Grief and Sadness.
Our favorite lines of poetry from our most popular poems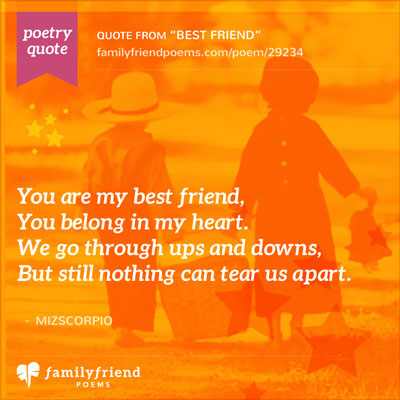 You are my best friend,
You belong in my heart.
We go through ups and downs,
But still nothing can tear us apart.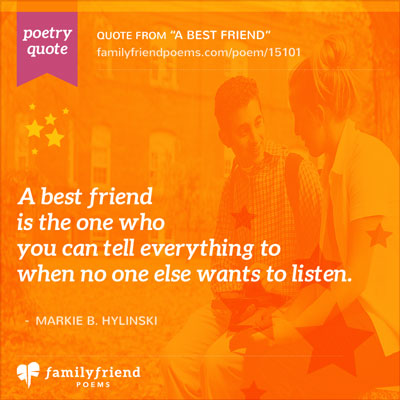 A best friend is the one
who you can tell everything to
when no one else wants to listen

- Markie B. Hylinski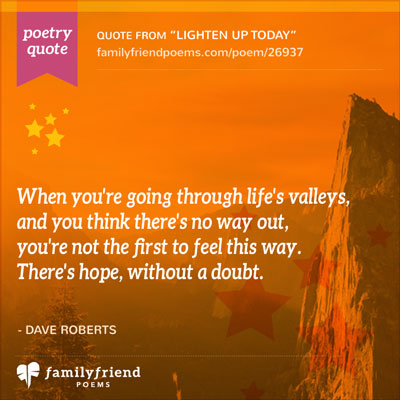 When you're going through life's valleys
and you think there's no way out,
you're not the first to feel this way.
There's hope, without a doubt.

- Dave Roberts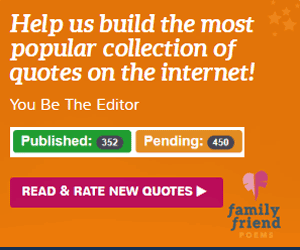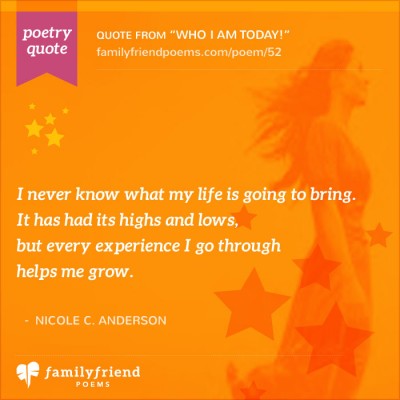 I never know what my life is going to bring.
It has had its highs and lows,
but every experience I go through
helps me grow.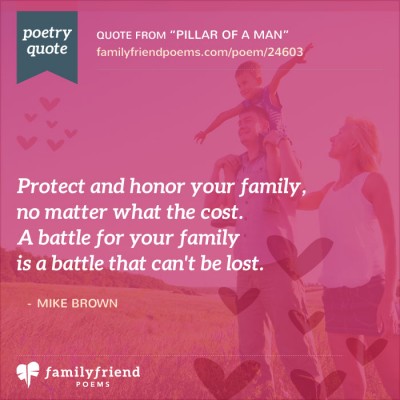 Protect and honor your family,
no matter what the cost.
A battle for your family
is a battle that can't be lost.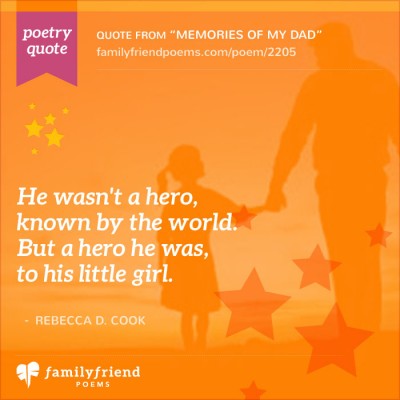 He wasn't a hero
known by the world.
But a hero he was
to his little girl.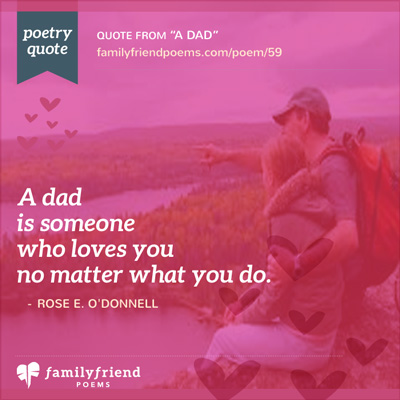 A dad is someone
who loves you
no matter what you do.

- Rose E. O'Donnell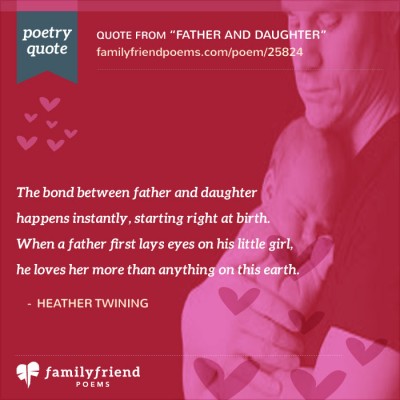 The bond between father and daughter
happens instantly, starting right at birth.
When a father first lays eyes on his little girl,
he loves her more than anything on this earth.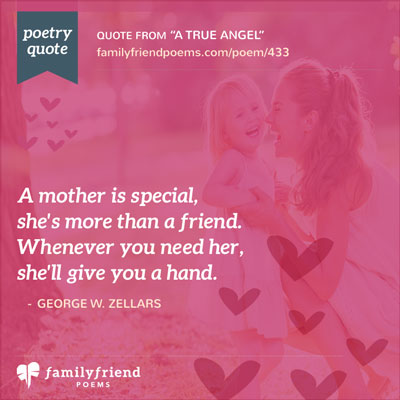 A mother is special,
she's more than a friend.
Whenever you need her,
she'll give you a hand.

- George W. Zellars