Quotes & Messages
Loving, Healing and Touching Messages, Quotes, Pictures and Famous Quotes on the topics of Friendship, Family, Love, Life, Inspiration, Grief and Sadness.
Our favorite lines of poetry from our most popular poems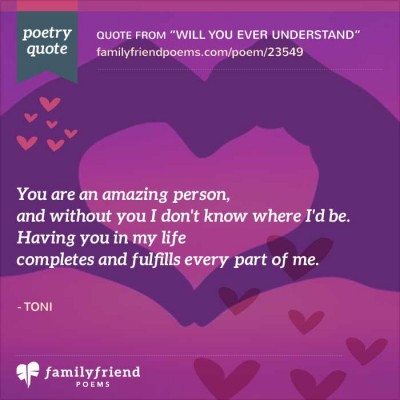 You are an amazing person,
and without you I don't know where I'd be.
Having you in my life
completes and fulfills every part of me.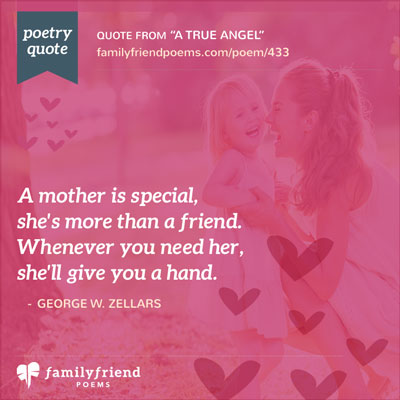 A mother is special,
she's more than a friend.
Whenever you need her,
she'll give you a hand.

- George W. Zellars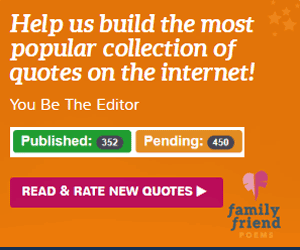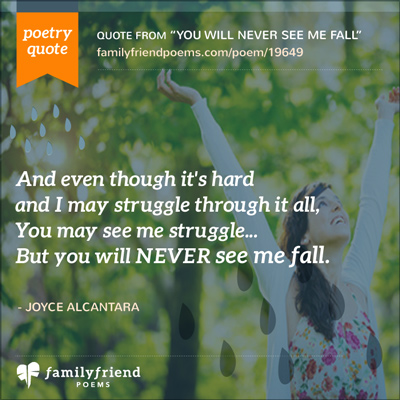 And even though it's hard
and I may struggle through it all.
You see me struggle...
you will NEVER see me fall.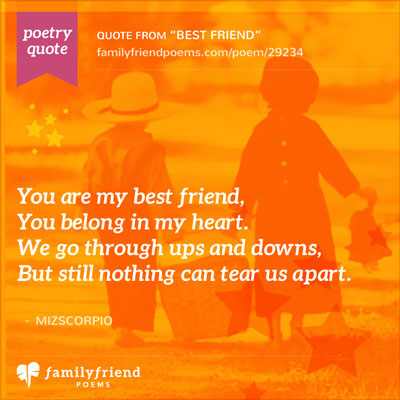 You are my best friend,
You belong in my heart.
We go through ups and downs,
But still nothing can tear us apart.

Our bond is extremely special
It is unique in its own way
We have something irreplaceable
I love you more and more each day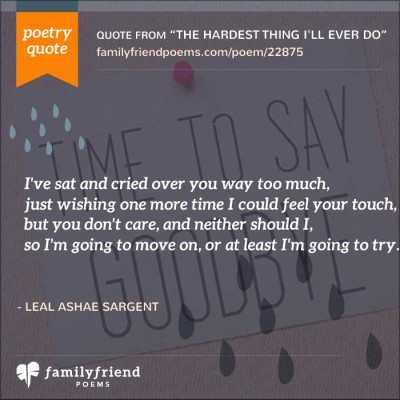 I've sat and cried over you way too much,
just wishing one more time I could feel your touch,
but you don't care, and neither should I,
so I'm going to move on, or at least I'm going to try.
We are all so different,
And yet so much the same.
Everyone, in some way or another,
Will experience a kind of pain.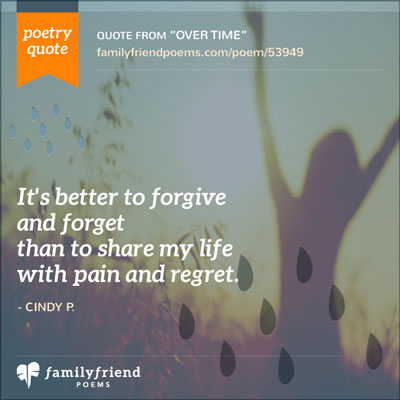 It's better to
forgive and forget
than to share my life
with pain and regret.


- Cindy P.