Quotes & Messages
Loving, Healing and Touching Messages, Quotes, Pictures and Famous Quotes on the topics of Friendship, Family, Love, Life, Inspiration, Grief and Sadness.
Our favorite lines of poetry from our most popular poems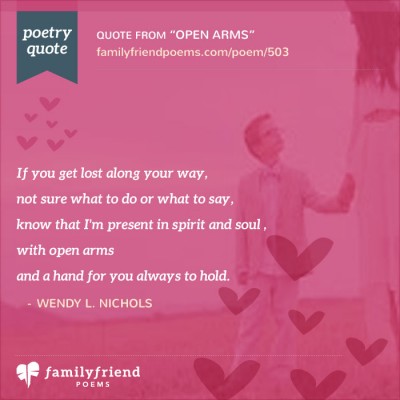 If you get lost along your way,
not sure what to do or what to say,
know that I'm present in spirit and soul
with open arms
and a hand for you always to hold.

- Wendy L. Nichols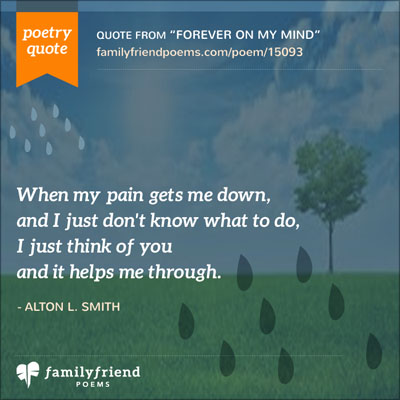 When my pain gets me down,
and I just don't know what to do,
I just think of you
and it helps me through.

- Alton L. Smith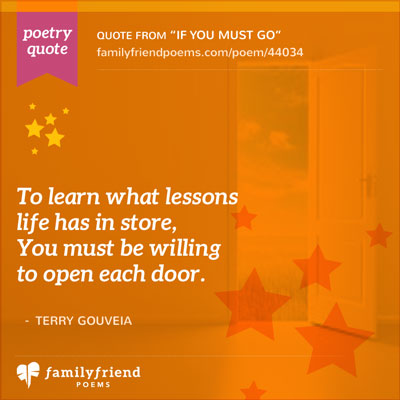 To learn what lessons
life has in store,
You must be willing
to open each door.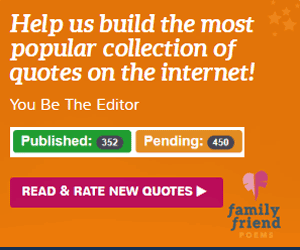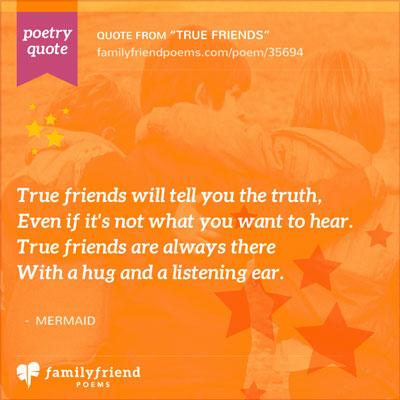 True friends will tell you the truth,
Even if it's not what you want to hear.
True friends are always there
With a hug and a listening ear.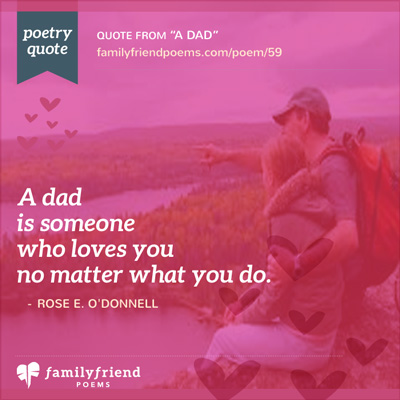 A dad is someone
who loves you
no matter what you do.

- Rose E. O'Donnell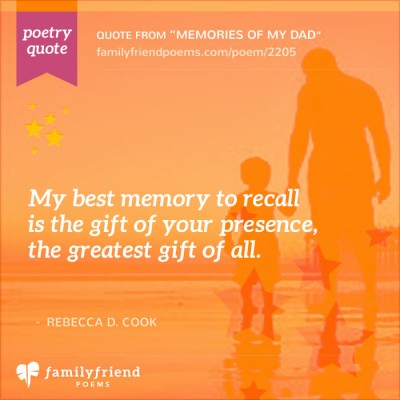 My best memory to recall
is the gift of your presence,
the greatest gift of all.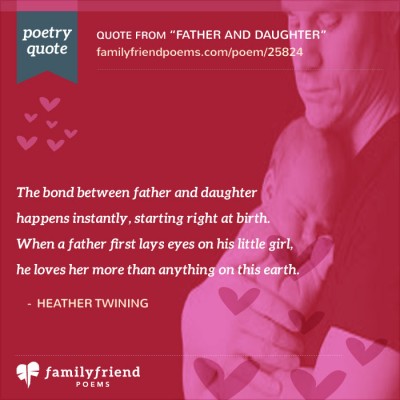 The bond between father and daughter
happens instantly, starting right at birth.
When a father first lays eyes on his little girl,
he loves her more than anything on this earth.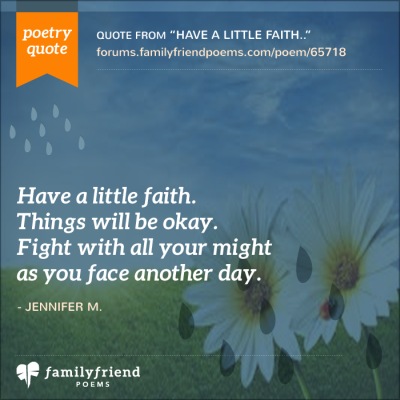 Have a little faith.
Things will be okay.
Fight with all your might
as you face another day.