Friendship Poetry Quotes
Friendship is one of the greatest sources of love any of us will ever find. Unlike family, friendship is a bond that is purposefully forged through the experiences, laughter, and even pain that we share. Friends are those with whom we choose to share our deepest selves. Friendship is thus one of the single opportunities we have to join with another living, beating heart to create love out of nothing. It is in bonds like these that we find some of the greatest healing, the deepest touch, and the truest love.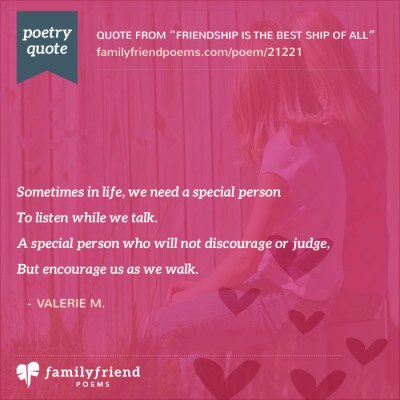 Sometimes in life we need a special person
To listen while we talk.
A special person who will not discourage or judge
But encourage us as we walk.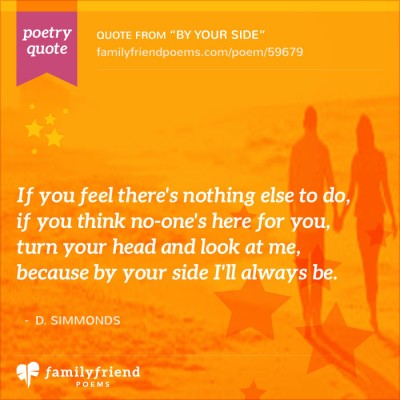 If you feel there's nothing else to do,
if you think no one's here for you,
turn your head and look at me,
because by your side I'll always be.

- Simmonds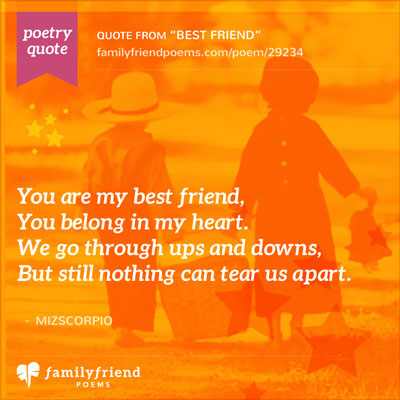 You are my best friend,
You belong in my heart.
We go through ups and downs,
But still nothing can tear us apart.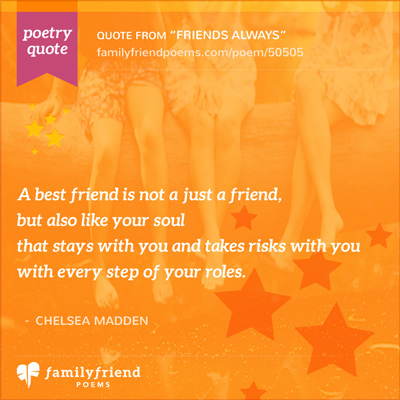 A best friend is not a just a friend,
but also like your soul
that stays with you and takes risks with you
with every step of your roles.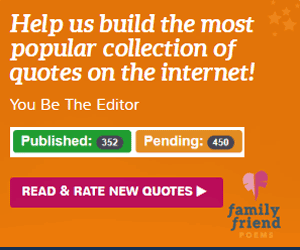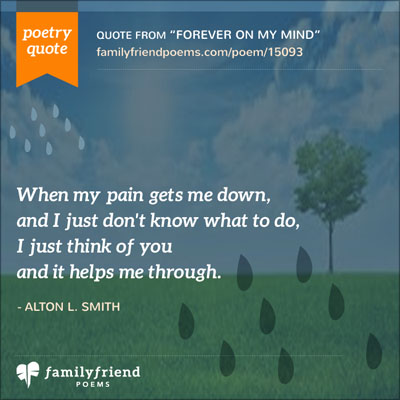 When my pain gets me down,
and I just don't know what to do,
I just think of you
and it helps me through.

- Alton L. Smith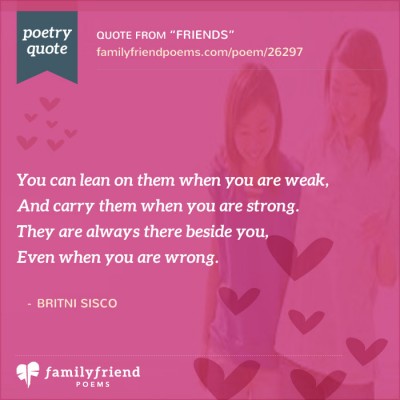 You can lean on them when you are weak,
And carry them when you are strong.
They are always there beside you,
Even when you are wrong.


- Britni Sisco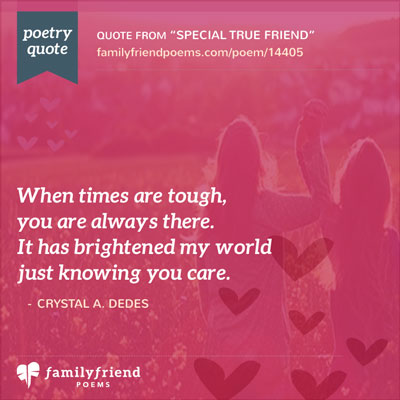 When times are tough,
you are always there.
It has brightened my world
just knowing you care.

- Crystal A. Dedes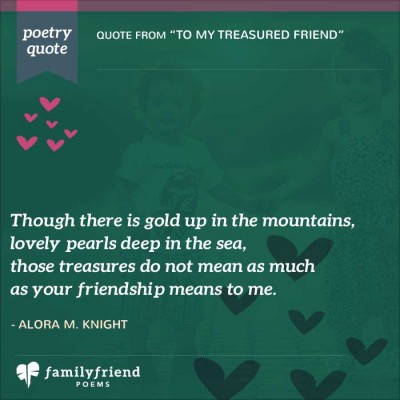 Though there is gold up in the mountains,
lovely pearls deep in the sea,
those treasures do not mean as much
as your friendship means to me.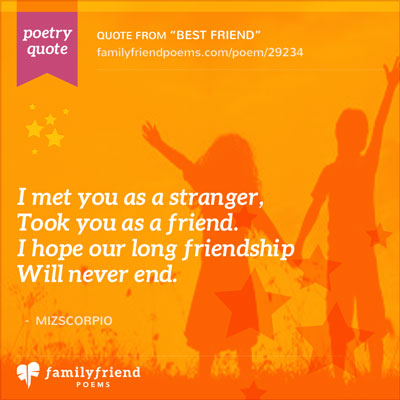 I met you as a stranger,
Took you as a friend.
I hope our long friendship
Will never end.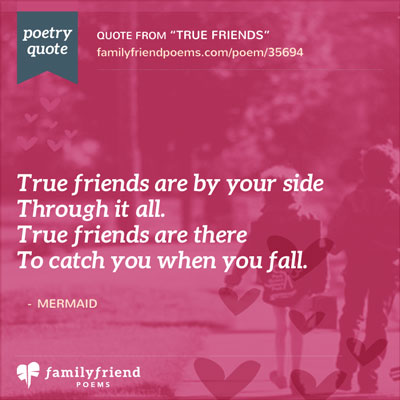 True friends are by your side
Through it all.
True friends are there
To catch you when you fall.