Quotes & Messages
Loving, Healing and Touching Messages, Quotes, Pictures and Famous Quotes on the topics of Friendship, Family, Love, Life, Inspiration, Grief and Sadness.
Our favorite lines of poetry from our most popular poems
Believe in yourself,
and you can perform
way beyond
your expectations.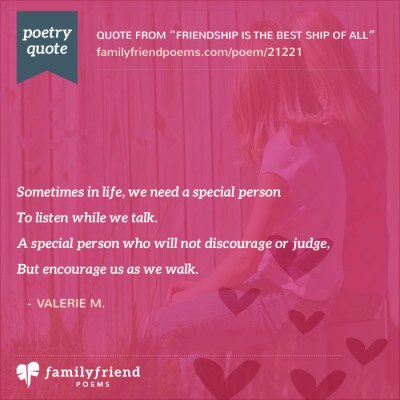 Sometimes in life we need a special person
To listen while we talk.
A special person who will not discourage or judge
But encourage us as we walk.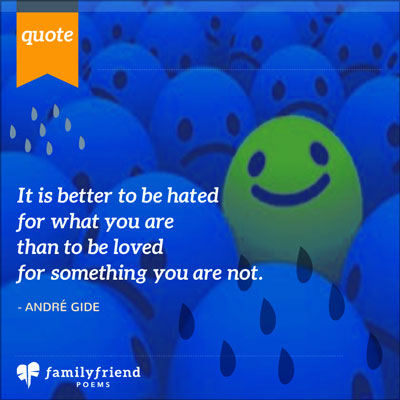 It is better to be hated
for what you are
than to be loved
for something you are not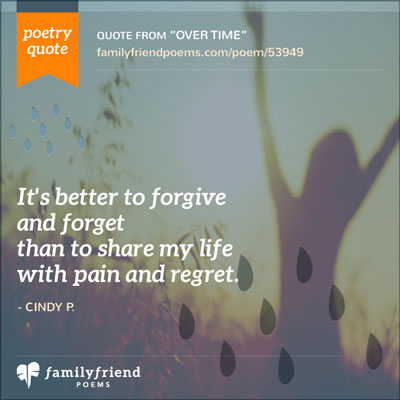 It's better to
forgive and forget
than to share my life
with pain and regret.


- Cindy P.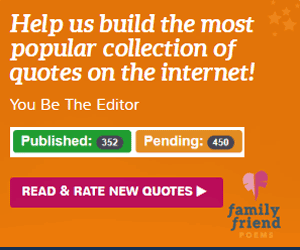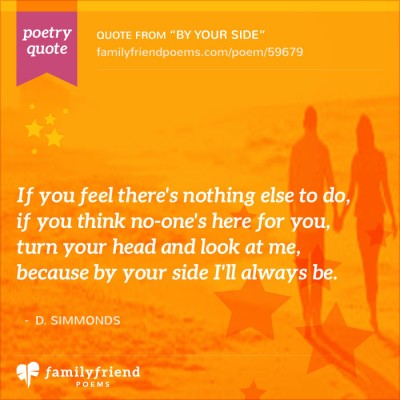 If you feel there's nothing else to do,
if you think no one's here for you,
turn your head and look at me,
because by your side I'll always be.

- Simmonds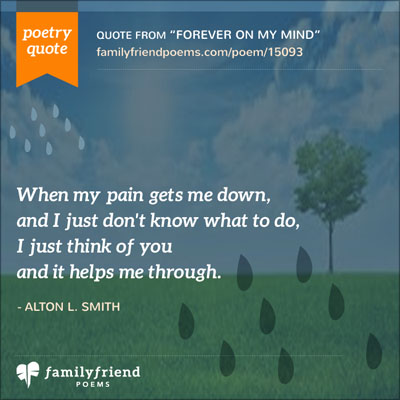 When my pain gets me down,
and I just don't know what to do,
I just think of you
and it helps me through.

- Alton L. Smith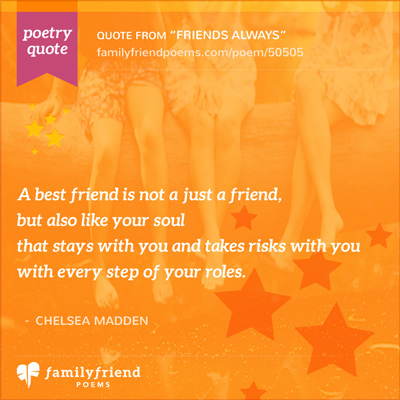 A best friend is not a just a friend,
but also like your soul
that stays with you and takes risks with you
with every step of your roles.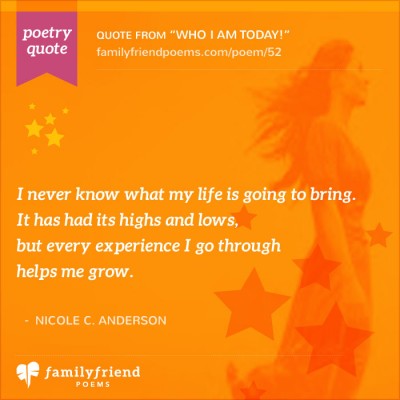 I never know what my life is going to bring.
It has had its highs and lows,
but every experience I go through
helps me grow.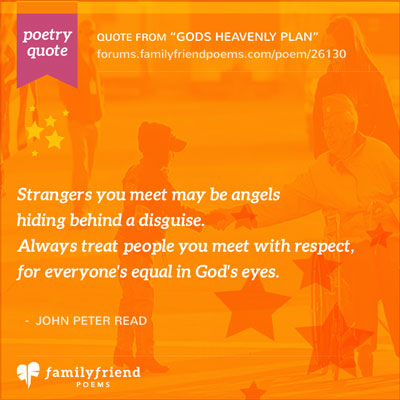 Strangers you meet may be angels
hiding behind a disguise.
Always treat people you meet with respect,
for everyone's equal in God's eyes.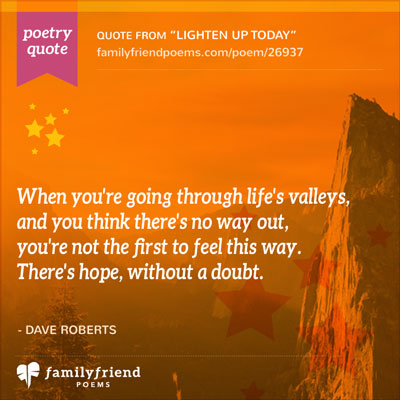 When you're going through life's valleys
and you think there's no way out,
you're not the first to feel this way.
There's hope, without a doubt.

- Dave Roberts