Father's Day Poetry Quotes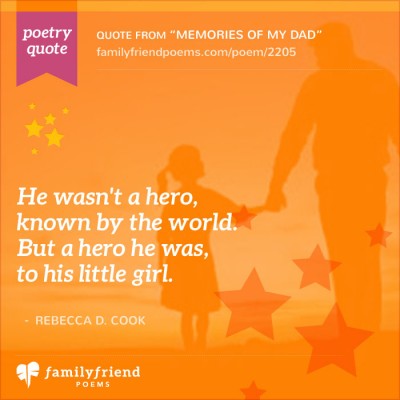 He wasn't a hero
known by the world.
But a hero he was
to his little girl.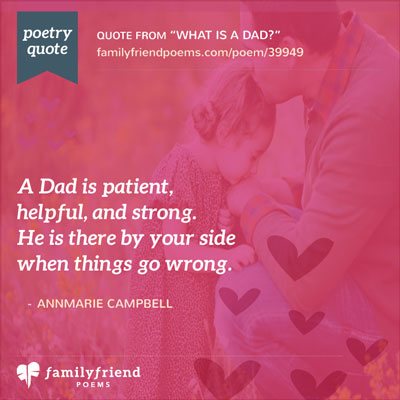 A Dad is patient,
helpful, and strong.
He is there by your side
when things go wrong.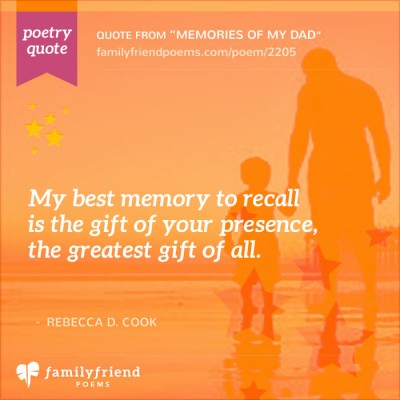 My best memory to recall
is the gift of your presence,
the greatest gift of all.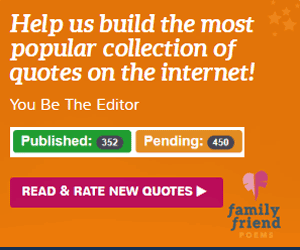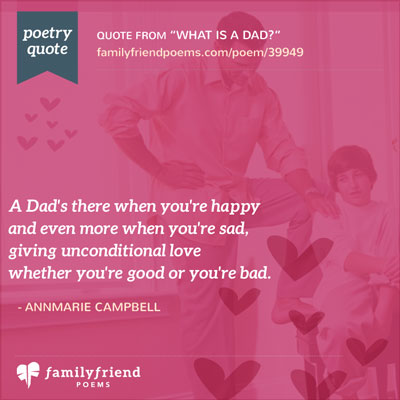 A Dad's there when you're happy
and even more when you're sad,
giving unconditional love
whether you're good or you're bad.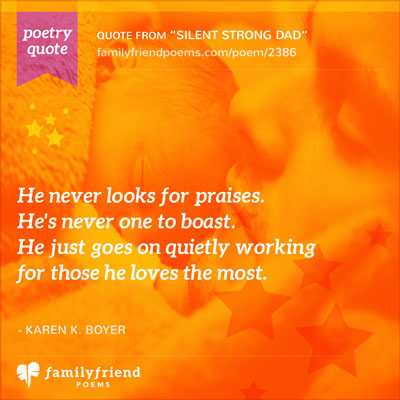 He never looks for praises.
He's never one to boast.
He just goes on quietly working
for those he loves the most.

- Karen K. Boyer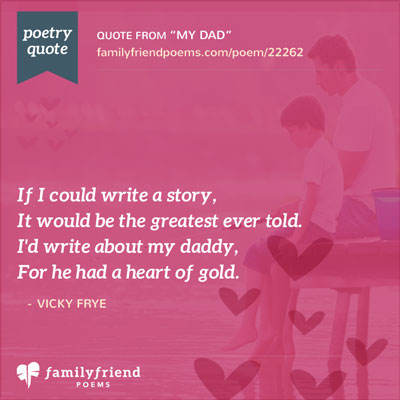 If I could write a story,
It would be the greatest ever told.
I'd write about my daddy,
For he had a heart of gold.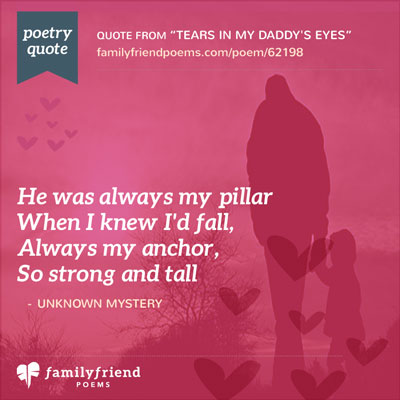 He was always my pillar
When I knew I'd fall,
Always my anchor,
So strong and tall.


- Unknown Mystery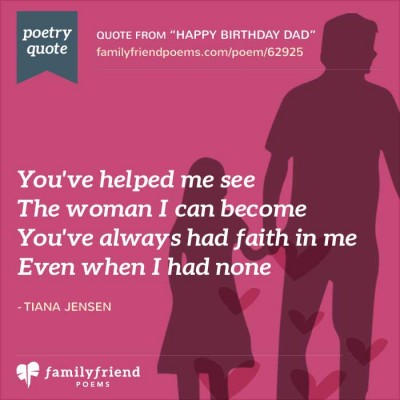 You've helped me see
The woman I can become
You've always had faith in me
Even when I had none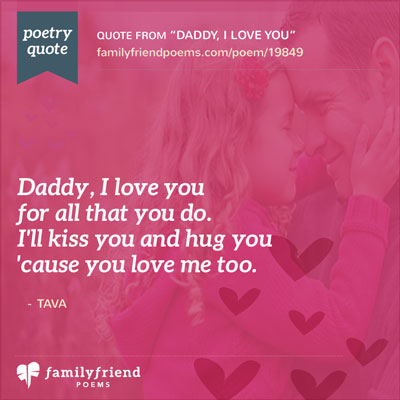 Daddy, I love you
for all that you do.
I'll kiss you and hug you
'cause you love me too.

- Tava