Life Long Friend Poetry Quotes
Friendship is the bread of life. It is essential to our well being. We could not survive without it. Ever since the beginning of time we have been extending the hand of friendship to each other. In very primitive communities, having the help of others in a crisis is a matter of survival. However, even in today's world where it seems as if we could survive without ever talking to another human being, friendship is important. Friendship is a prerequisite to sanity. We are social human beings and we need friends to survive.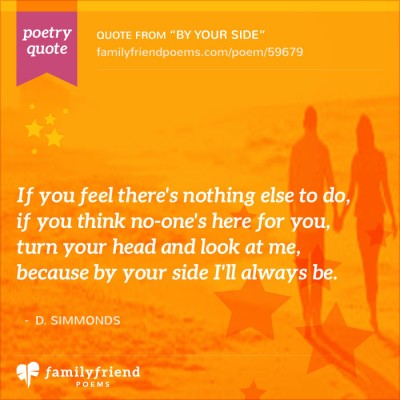 If you feel there's nothing else to do,
if you think no one's here for you,
turn your head and look at me,
because by your side I'll always be.

- Simmonds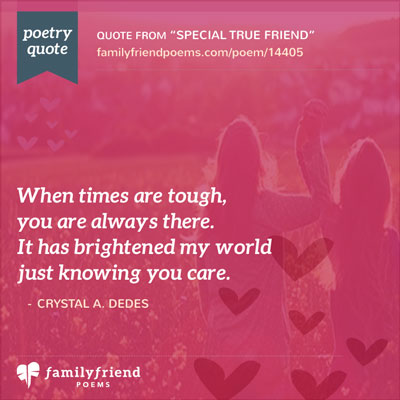 When times are tough,
you are always there.
It has brightened my world
just knowing you care.

- Crystal A. Dedes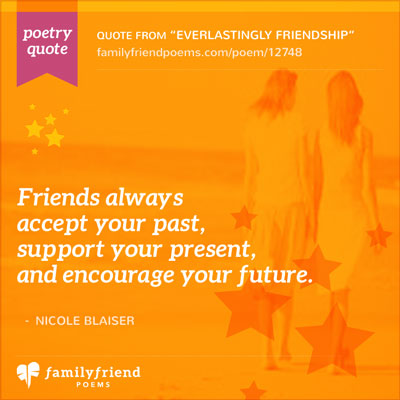 Friends always
accept your past,
Support your present
And encourage your future.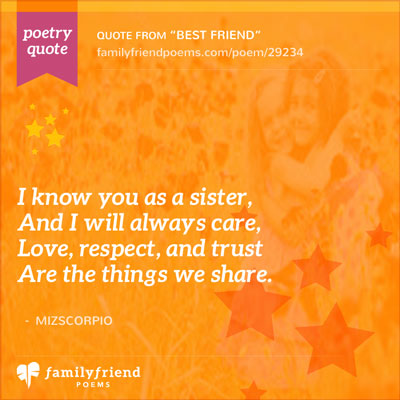 I know you as a sister,
And I will always care,
Love, respect, and trust
Are the things we share.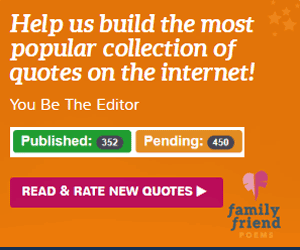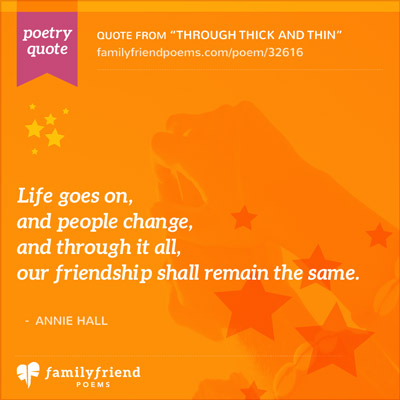 Life goes on,
and people change,
and through it all,
our friendship shall remain the same.

- Annie Hall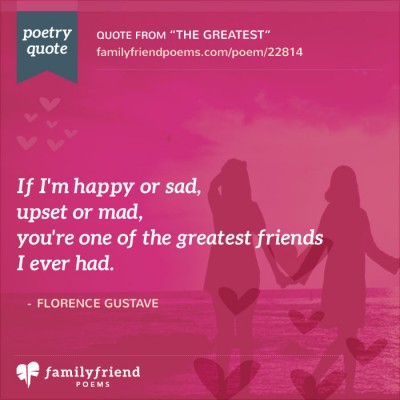 If I'm happy or sad,
upset or mad,
you're one of the greatest friends
I ever had.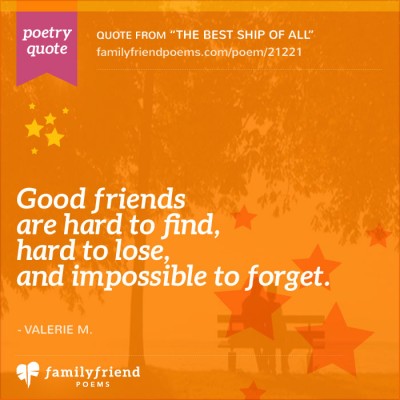 Good friends
are hard to find,
hard to lose,
and impossible to forget.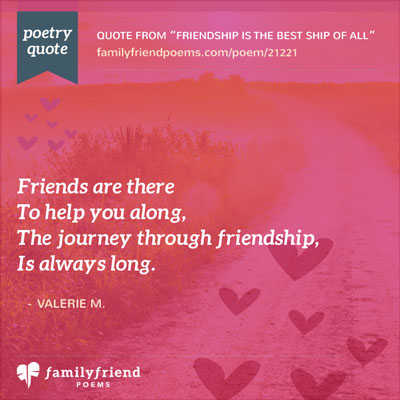 Friends are there
To help you along.
The journey through friendship
Is always long.