God Poetry Quotes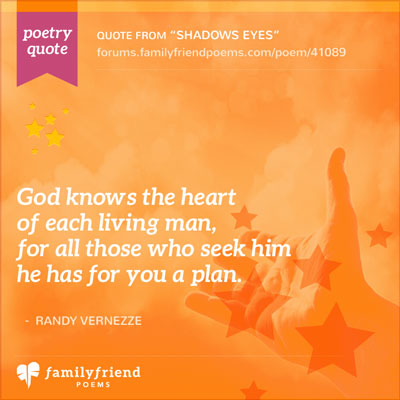 God knows the heart
of each living man,
for all those who seek him
he has for you a plan.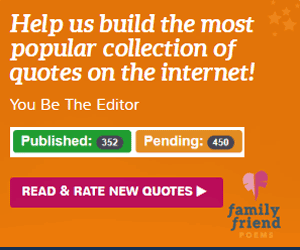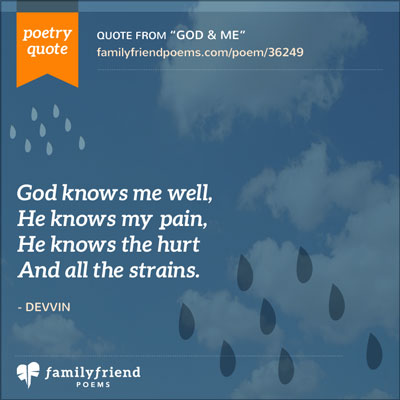 God knows me well,
He knows my pain,
He knows the hurt
And all the strains.


- Devvin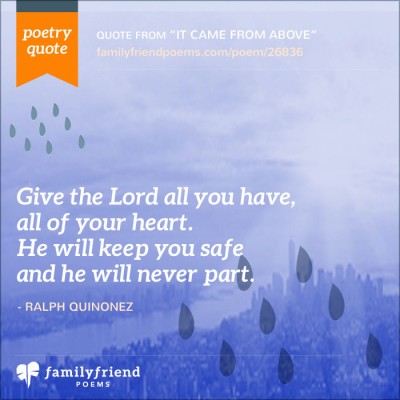 Give the Lord all you have,
all of your heart.
He will keep you safe
and he will never part.
All things bright and beautiful,
All creatures great and small,
All things wise and wonderful,
The Lord God made them all.

- Cecil Frances Alexander