Poetry Quotes about Animals
Having a pet as a friend is one of the great joys of life. It can be very refreshing to have a friend who is not a human being. Animals seem to be a lot less complicated than humans. People who find human interaction a source of anxiety can relax with the companionship of their cat or dog. Our pets have a unique ability to comfort us without saying a word. Somehow just being able to cuddle with them and look into their eyes is enough to make us feel better after a hard day.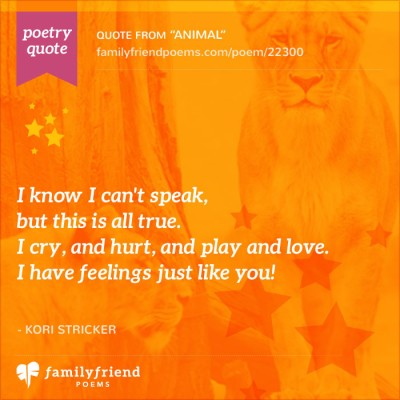 I know I can't speak,
but this is all true.
I cry, and hurt, and play and love.
I have feelings just like you!