Spiritual Poetry Quotes - Page 2
Live life for the moment.
Treasure every single day,
for only God knows what's in store for us
or what he might take away.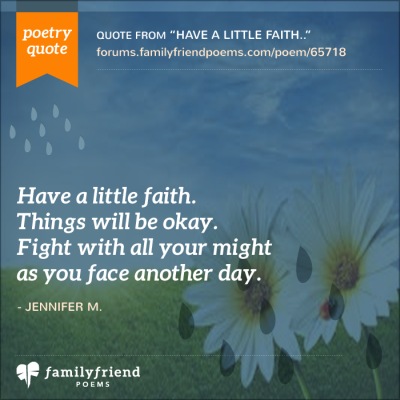 Have a little faith.
Things will be okay.
Fight with all your might
as you face another day.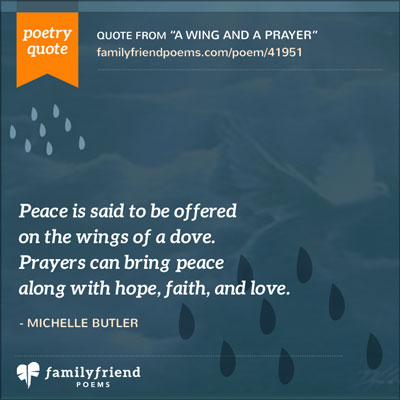 Peace is said to be offered
on the wings of a dove.
Prayers can bring peace
along with hope, faith, and love.

- Michelle Butler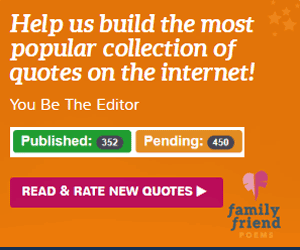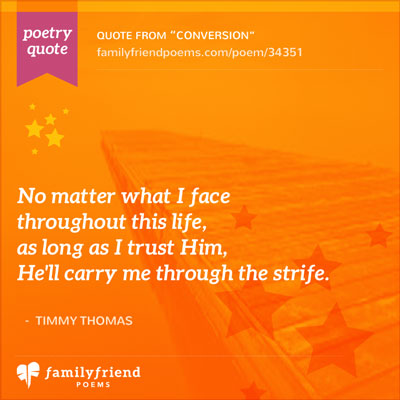 No matter what I face
throughout this life,
as long as I trust Him,
He'll carry me through the strife.

- Timmy Thomas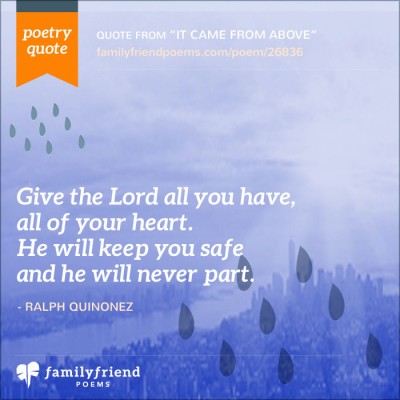 Give the Lord all you have,
all of your heart.
He will keep you safe
and he will never part.