Spiritual Poetry Quotes - Page 2
Live life for the moment.
Treasure every single day,
for only God knows what's in store for us
or what he might take away.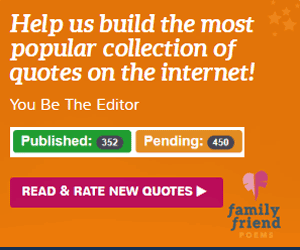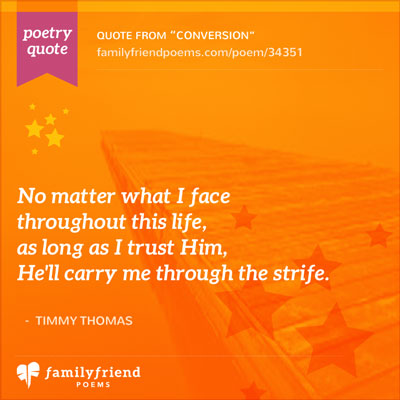 No matter what I face
throughout this life,
as long as I trust Him,
He'll carry me through the strife.

- Timmy Thomas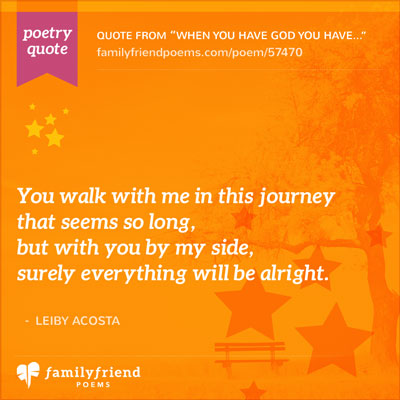 You walk with me in this journey
that seems so long,
but with you by my side,
surely everything will be alright.

- Leiby Acosta
God, grant me the courage
to stand up for what I believe in,
in order to express my true opinions
without fear.