Sign Up Now!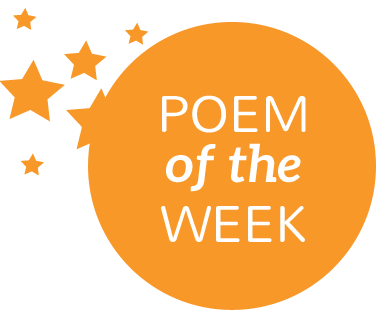 Poem of the Week is an All Time Favorite Poem as voted by You.
We send you a weekly email with the Poem of the Week
No Poem can be selected twice.
Sign up now and don't miss a poem!
Poem of the Week for: 09/18/2018 - 09/24/2018
World Alzheimer's Month occurs every September. It's goal is to raise awareness about Alzheimer's disease and dementia. World Alzheimer's Day is on Friday September 21st this year. This week's poem, Changing Places by Alora M. Knight touches on the plight of caregivers, the children of the Alzheimer patient, who must "change places" and take care of their parents.

As you know, after each poem we ask you, Were you touched by this poem? Share your Story! In this poem's featured story, Kat from Chicago shares,
I have met people with memory loss and I have spent time with them and with their caregivers/families at a respite care center where I have been volunteering and where I have shared the novel that I'm writing. Your poem aptly captures the frustrations and challenges and sense of loss I imagine people must be feeling when they see the changes that Alzheimer's brings about and yet I see these family members and caregivers soldiering on, under such difficult, trying circumstances....
Category: Family Poems
Subcategory: Aging Poems
Votes: 226
Rating: 4.58
I always felt that of the over 500 poems that I have written, this one was the most insightful as it was written when my older sister started through this pattern. Now, at 92, I am watching myself carefully and thanking God I am still OK. I'm also glad that I lived through the era when music was music and poetry was rhythm and rhyme. I am grateful for my file of special letters from people from all over the world, who read my poetry and let me know they were amused, comforted or inspired.
Changing Places

© Alora M. Knight

I see the sadness in your eyes,
The times that you are knowing
What's happening to your wondrous mind,
The symptoms you are showing.

It was so hard to recognize,
When they started coming through.
The little things that changed you
From the person that I knew.

The doctor's confirmation
Was so hard to accept,
To know that little could be done,
That there's no cure as of yet.

Forgive me, dear, if sometimes
I give in to my frustrations.
It's just so overwhelming,
This change in our relations.

Now I'm the one to be on guard,
To keep you safe from harm,
Protecting you the best I can
And not showing my alarm.

I hope you still can understand
How much you mean to me.
Though you curse me, or forget me,
I'll accept what has to be.

For I will still remember
The joys that we once shared.
You showed me in so many ways
How very much you cared.

I pray to God to give me strength
To do what must be done,
To trust that in the future
This battle will be won.
Has this poem touched you?
Previous Poems of the Week