Famous Poems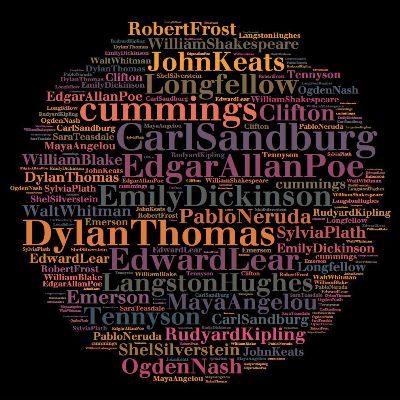 Classic Poems by Famous Poets
Poetry turns words into art. Poetry speaks to the soul in a way everyday conversation cannot. Poetry can hurt and it can heal. Poetry can express emotions even in the most intensely joyous or grievous times. Many famous poems are famous for just that reason. Who could forget the sometimes passionate and sometimes melancholy words of poets like Edgar Allen Poe, Maya Angelou, and Emily Dickinson? They open our eyes and our hearts to times past, while reminding us that human nature remains essentially the same no matter when or where one lives.
10 Best Famous Poems
Featured Subcategories

The power, ingenuity, and sheer beauty found in nature has always fascinated mankind. When we look at powerful ocean waves rolling in, we cannot help but feel small and powerless in comparison. Mighty trees in a vast forest inspire feelings of insignificance and awe. Animal mothers taking care of their young make us question the cruelty with which we sometimes treat one another. The truth is, nature can teach us many valuable lessons. It can also lead us to wonder, did this beautiful earth with all of its natural treasures come about by chance or was it created?

Holidays are many things to many people. For some, the primary function of a holiday is its religious significance. It is a time when specific spiritual opportunities are available to experience. For others holidays are primarily about family getting together. Most people do not work and so there is an opportunity to renew family bonds. Relatives that you haven't seen in awhile join together with you to celebrate the family that you belong too. People that do not have large families or may not want to join together with them may celebrate with friends.

Poetry offers up a wealth of benefits for children. It fosters a love for language, thereby building literacy. It helps children understand themselves and others, allowing them to cultivate valuable qualities like compassion and empathy. It is also a healthy way for children to express their emotions and deal with emotionally challenging situations. Fortunately, there are many famous poems for children. Poets like
A. A. Milne
and
William Blake
wrote many poems for children that can inspire them to find their voice and representation through poetry, even from an early age.