Poems for Children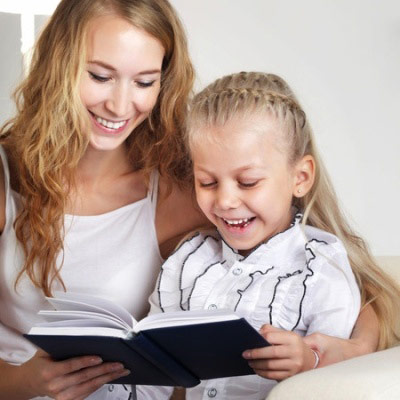 Poems for Kids to Enjoy and Learn From
Poetry for children captures the essence of childhood: the fun, the laughter, the hope, and the inquisitive nature of exploring their world. Exposing kids to poetry early is a great way to build reading skills and a love for poetry. Children will learn new words, practice reading aloud with expression, and be exposed to rhymes. Children's poetry makes reading fun, which will ignite a passion for the spoken and written word.
10 Most Popular Poems for Children
Featured Categories

Sometimes children with their fresh eyes looking at the world may be able to see that which an adults eyes pass over. There are many sayings to express this sentiment. One is, "out of the mouths of babes", another coined by a television show is, "kids say the darndest things". We recognize that as adults we have become jaded. We may miss hilarious ironies about the world that our children have to point out to us. If I had to take a guess, I would say that children are in the world for just this purpose.

Poetry about school helps kids deal with their school experience. Poems about School covers important topics such as the teacher student relationship, friendships, bullying and social interactions with peers. These poems often have themes related to school life, such as going to school, making new friends, and learning new subjects. Children can learn about different poetic forms, such as rhyme and meter, and develop an appreciation for the beauty and power of words. Poems for kids can be a great tool for encouraging young readers to explore the world of poetry and discover the joy of reading and writing.

Children don't need fancy toys or technology. They naturally yearn to explore the outdoors. Hours could be spent playing in mud, watching clouds float by, or observing animals. They see the simple beauty in nature. They love all things, from slimy animals to the beauty of seasons and the mountains. Children are curious to explore the natural elements around them.

For children, the world is full of wonder and excitement. They are naturally curious about everything. The longer they live and the more they experience, the more they learn. Adults need to discuss some lessons with children to help them navigate difficult and confusing situations. Children need guidance to know what they should and should not do. These poems can be used as a conversation between children and adults about life lessons.