Sign Up Now!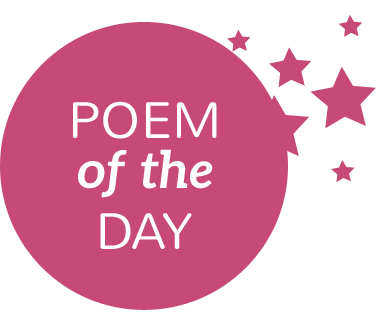 The Poem of the Day is selected by our Editors from the highest rated poems that have not already been awarded poem of the day. Poem of the day is selected using ratings from our visitors. That is you! Please rate each poem you read!
Our Poem of the Day schedule looks like this:
Sunday - Children
Monday - All Types of Poems
Tuesday - Subscribe to Poem of the Week, an All Time Favorite Poem.
Wednesday - Love
Thursday - Family & Friends
Friday - Healing
Saturday - Teen
Poem of the Day For : December 16, 2018
In this poem, dreams are described to be like fairies. They come with fun stories for a child to experience while sleeping, but their fun comes to an end when someone in the house wakes.
Connect Over a Poem:
Talk about some of the fun dreams you've had.
Fun Activity:
Draw a picture of these dream creatures coming to bring fun stories while dancing, jumping, and playing the drum. Or create your own story that features these creatures.
Category: Poems for Children
Subcategory: Poems for Kids
Votes: 190
Rating: 3.96
Hi all. I am a children's book illustrator from Russia. I happen to have my first book published in the US. I also write short children's stories and poems, but I don't really show them to people because I don't know if they are any good. The poem "Good Dreams" is actually a part of my own picture book about a tiny bear called Snowflake who wants to know where the good dreams live. This picture book is not published. I wrote it mostly for myself just because I like it.
Good Dreams

© Olga Matushkina Knock, knock! Hush, hush.
Good dreams quietly march.
Like the fairies, they bring stories and tales,
And they sing their song: "Bala-boo, bala-bash."

They dance, they jump,
They play the drum,
But when someone in a house wakes up -
The good dreams end up their fun.

They say, "Good day!" and go away.
But when we sleep, they start again,
Tell their stories, play, and march
And sing their song: "Bala-boo, bala-bash."
Has this poem touched you?
Previous Poems of the Day