Sign Up Now!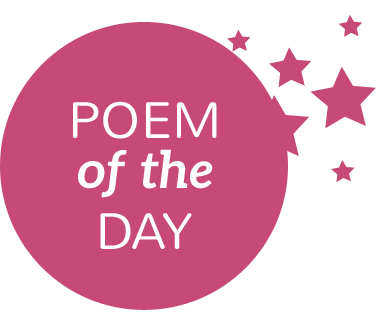 The Poem of the Day is selected by our Editors from the highest rated poems that have not already been awarded poem of the day. Poem of the day is selected using ratings from our visitors. That is you! Please rate each poem you read!
Our Poem of the Day schedule looks like this:
Sunday - Children
Monday - All Types of Poems
Tuesday - Subscribe to Poem of the Week, an All Time Favorite Poem.
Wednesday - Love
Thursday - Family & Friends
Friday - Healing
Saturday - Teen
Poem of the Day For : December 12, 2018
Category: Love Poems
Subcategory: First Love Poems
Votes: 182
Rating: 4.30
My one true love broke my heart. When he told me he cheated, my heart was crushed.
Is Love Real?

© Hope Broderson What does the word love
Really mean?
Is it only a wishful
Dream?

Is love two people sharing
Their lives
Together, forever as husband
And wife?

Is love a promise we
Make,
A promise we should
Never break?

A promise to only be
With each other,
A promise there will
Be no other?

Is love a feeling
Or thought?
Or is it just something
We all want?

Is love a choice
We make?
Or is it a chance
We take?

Is love good or is
Love bad?
Does love make you
Happy or sad?

Is love a simple touch that
Gives you chills?
Or a beating heart that
Won't be still?

Could love be a gentle kiss so
Passionately on the lips?

Does love hurt, does
Love cry?
Is it love when your
Tears won't dry?

Can we love once? Can we
Love twice?
Or does true love happen
Only once in life?

Is love real?
Can love forgive?
Can love heal?

I know love is real.
Because of pain,
I know how true love feels.

When nothing hurts worse
Than it,
You, too, will know love exists.
Has this poem touched you?
Previous Poems of the Day