Sad Poems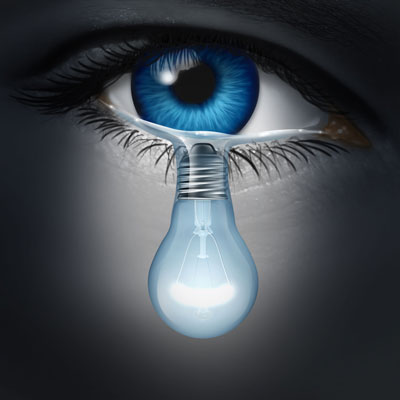 Poems About Unhappiness
These are poems about sadness in all its varied forms. There is much sadness in the world and many reasons to be sad. Sadness is a difficult feeling to cope with. Often, it is caused by traumatic events or depression. The melancholy caused by deep sadness might begin to interfere with your day to day life, leaving you feeling unmotivated and even worthless. Expressing such feelings in writing, especially through poems will not only help you to cope, it can actually help you to heal emotionally. Sit down, find a pencil and paper, and pour your heart out onto the page. You are likely to find that the result is a feeling of calmness and relief.
10 Most Popular Sad Poems
Featured Subcategories

Feeling sad is no crime although the world might wish you to think so. All the feelings in the world never did anybody any harm. It is our feelings that make us human and connect us to the rest of humanity. When you feel sad, it is important to give yourself permission to feel the sadness. Share your feelings with someone who has the sensitivity to give you the space to let the feeling fully be felt. Only then can you begin to let go.
Being or feeling alone is one of the saddest places to be. You can have all the money in the world but if you don't have anyone to share it with, you have nothing. The need for human companionship is universal. In ancient times, people stuck together because they literally needed each other to survive. In today's world, we tend to spread out and live more isolated lifestyles. In some ways this is a luxury. In other ways we had it better when we lived in close proximity. Humans are creatures of community and need each other for companionship.

Depression has a different quality than the normal range of sadness that you may feel throughout the day. When you are depressed you do not feel like being with anybody. You either sleep way more than usual or you can hardly sleep at all. Similarly, your appetite is either nonexistent or increases dramatically. Your energy level goes way down and you have a feeling of hopelessness about life. As difficult as it may be it is important to get out of the house and get some help. You are not alone.

Sometimes you don't need to write a lot to express a feeling. This category is for sad poems when just a few lines will do. Feelings are not complex. When we allow ourselves to feel them in a pure undiluted way, we often begin the process of releasing pent up sadness. When you want to tell the story and the reasons behind the feeling, that will often turn into a longer poem. Both of these styles of telling are equally valid. It is simply a matter of what needs to be expressed in the moment.
Addiction can turn a perfectly healthy individual into a complete mess. There are many things that one can become addicted to. The common denominator is that it can ruin your life. Whether it be gambling, drugs, or some other kind of substance abuse, your life can quickly spin out of control if you aren't careful. There are some people that are born with an addictive personality. They may try a drug one time and it can ruin their lives forever. Others experiment with all sorts of lifestyle choices and nothing seems to stick to them. When it comes to addiction, there is nothing fair about it.