Birthday Poetry Quotes
Your birthday is a really exciting time. Every new candle on each year's birthday cake represents a progression through these teenage years on the path from childhood to adulthood. It is a time of transition and growth in a young person's life. Every year comes with new responsibilities and opportunities. Sharing this exciting time with friends and family is the best way to celebrate this awesome period of change. Marking these important years of growth and the movement towards your future is a special part of this experience. Blow out your candles, make a wish and celebrate!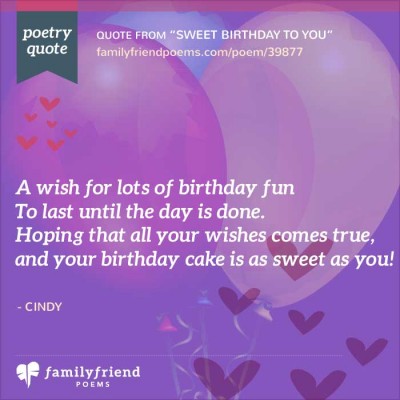 A wish for lots of birthday fun
To last until the day is done.
Hoping that all your wishes comes true,
and your birthday cake is as sweet as you!

- Cindy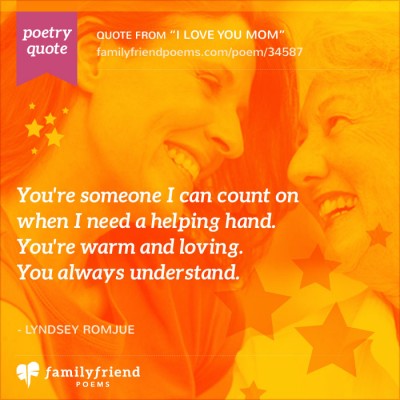 You're someone I can count on
when I need a helping hand.
You're warm and loving.
You always understand.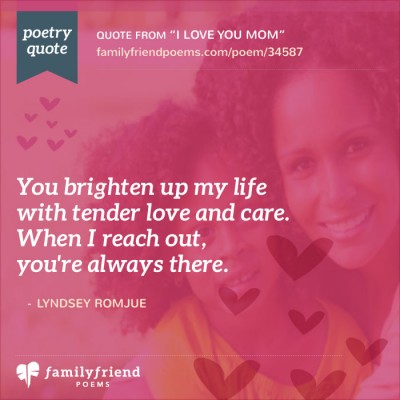 You brighten up my life
with tender love and care.
When I reach out,
you're always there.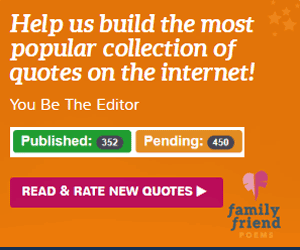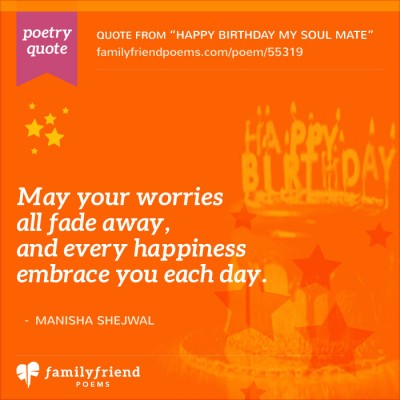 May your worries
all fade away,
and every happiness
embrace you each day.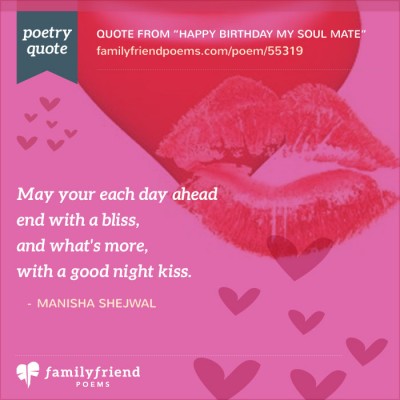 May your each day ahead
end with a bliss,
and what's more,
with a good night kiss.