Mother's Day Poetry Quotes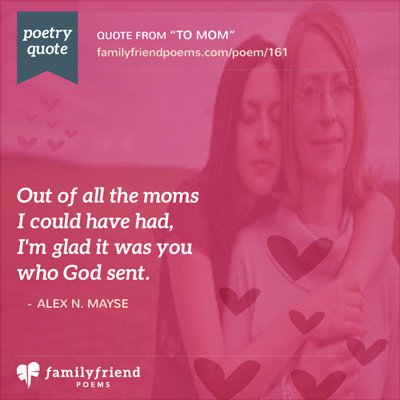 Out of all the moms
I could have had,
I'm glad it was you
who God sent.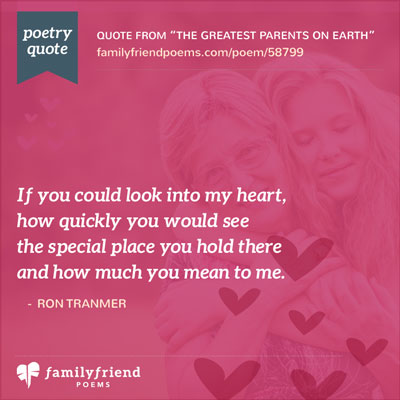 If you could look into my heart,
how quickly you would see
the special place you hold there
and how much you mean to me.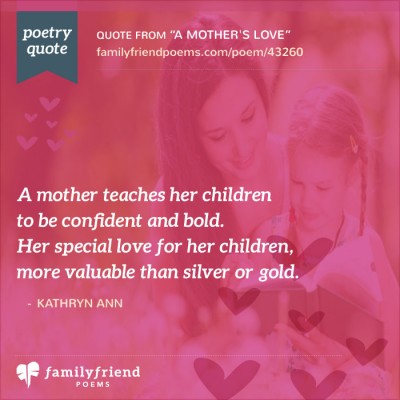 A mother teaches her children
to be confident and bold.
Her special love for her children,
more valuable than silver or gold.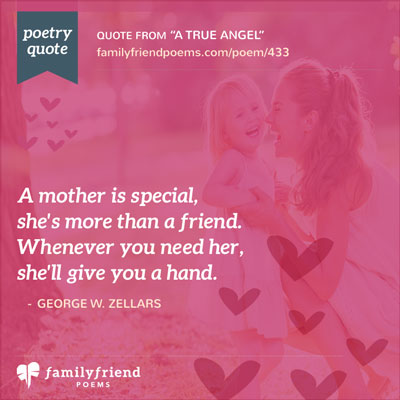 A mother is special,
she's more than a friend.
Whenever you need her,
she'll give you a hand.

- George W. Zellars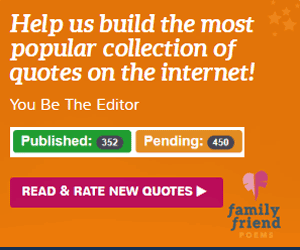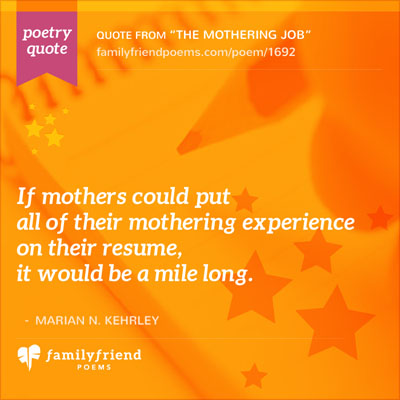 If mothers could put
all of their mothering experience
on their resume,
it would be a mile long.

- Marian N. Kehrley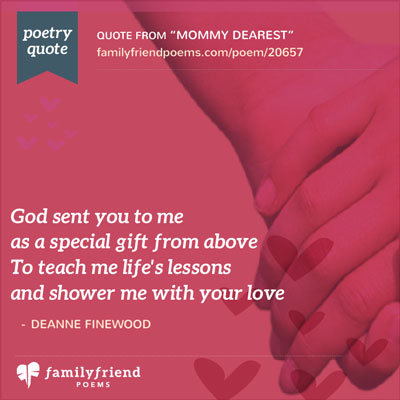 God sent you to me
as a special gift from above
to teach me life's lessons
and shower me with your love.

- Deanne Finewood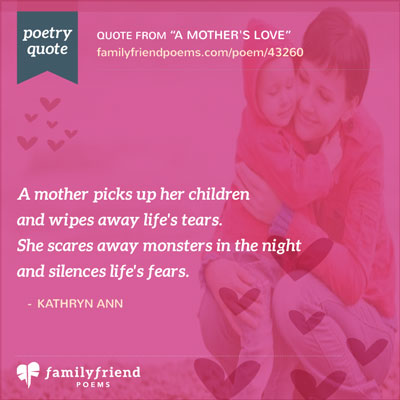 A mother picks up her children
and wipes away life's tears.
She scares away monsters in the night
and silences life's fears.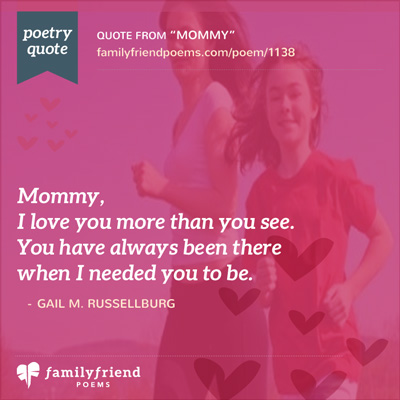 Mommy, I love you
more than you see.
You have always been there
when I needed you to be.

- Gail M. Russellburg