Mary Bone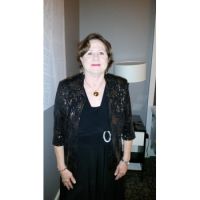 About Mary Bone
Mary Bone has been writing poetry since the age of twelve. Her poems have appeared in Oklahoma Today Magazine, Literary Yard, Poetry Pacific, Spillwords, Whispers in the Wind, The upcoming Fall issue of the Homestead Review and numerous other publications. Mary has written two books of poetry and is working on a third book.
visit Website

on Facebook

on Twitter

on Instagram
Poems by Mary Bone

Summer

pending

Posted 1 hour, 41 minutes ago

Summer (Acrostic)

Sitting outside

Under a tree


More...

Stories 0
Shares 0
Fav

orited

0
Votes 0
Rating 0.00

Taking A Chance On Something New

I like to blaze new trails
on the road to nowhere.
On a journey through time,
there are new vistas to behold

More...

Stories 0
Shares 20
Fav

orited

0
Votes 6
Rating 4.17

School's Out For Summer

The children on the block
Are playing with chalk.
Bubbles are flying around,
Popping when they hit the ground.

More...

Stories 2
Shares 23
Fav

orited

3
Votes 13
Rating 3.85

Featured Shared Story

This is the best poem because I have summer stuff planned for me and my friends and it make me excited. Thank you for the poem.
Stories
Thank you for your kind words, Alexis. I hope you have a wonderful, fun-filled summer!