Mary Green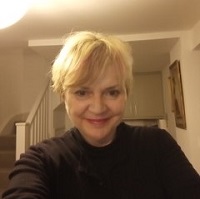 About Mary Green
Mary Green works as a writer for children and young adults and has published many books across the age range in educational and trade publishing, including study guides, non-fiction, anthologies, fiction, and picture books. Before she became a writer she earned her living as an English teacher, and subsequently ran educational support departments in city schools for children with varying needs. Her children's poems have been published in numerous anthologies and educational books, and more recently in children's magazines and online. She has run events in schools, bookshops, libraries, festivals, and at tertiary level, and judged children's poetry competitions.
Mary has always loved poetry. Poems were read to her at home from an early age by various relatives. These were not only children's poems. They were often quite challenging ones for a small child, with profound messages not fully understood, but whose rhymes and musicality were always remembered, such as Robert Burns' 'To a Mountain Daisy…' These are the poems that stay with her.
Mary has been shortlisted for the Caterpillar Children's Poetry Competition, The York Mix Poetry Prize, and her novel, Orlando's Ghosts, was shortlisted for the Mslexia Prize.
A selection of her books is available on her website.