Poets

Stephanie Bennett-Henry
Stephanie Bennett-Henry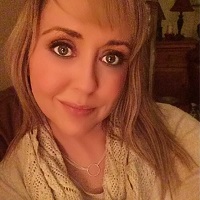 About Stephanie Bennett-Henry
Stephanie Bennett-Henry is a born and raised Texas based writer who shares her personal experiences through writing and poetry. Stephanie's ink flows eloquently, creating beauty with her words of motivation and inspiration to raise women up, no matter what stage of life they're in.

Stephanie enjoys spending time with her husband and her son, as well as their 2 dogs, 2 cats, and 2 goats.

Stephanie is currently writing her first book which will be available in 2021. Stephanie can be found on Facebook and Instagram pages: Stephanie Bennett-Henry and Raging Rhetoric.
Poems by Stephanie Bennett-Henry

in Short Poems

Beautiful Girl,
you don't even realize
that some people
look at your madness

More...

Stories 0
Shares 28
Fav

orited

3
Votes 11
Rating 4.27

in Change Poems

Try as I may, try as I do,
there are days when I wish
I could go back
to the girl I used to be

More...

Stories 0
Shares 101
Fav

orited

12
Votes 6
Rating 4.17