Poetry Quotes about Life Struggles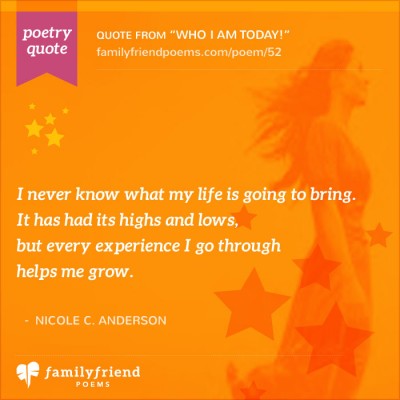 I never know what my life is going to bring.
It has had its highs and lows,
but every experience I go through
helps me grow.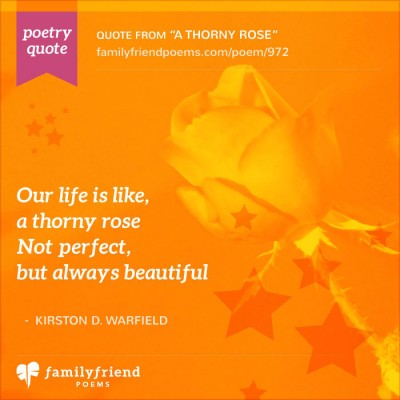 Our life is like
a thorny rose:
not perfect,
but always beautiful.

- Kirston D. Warfield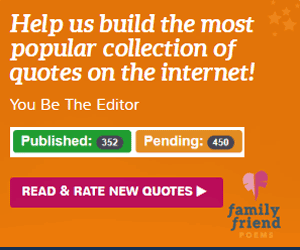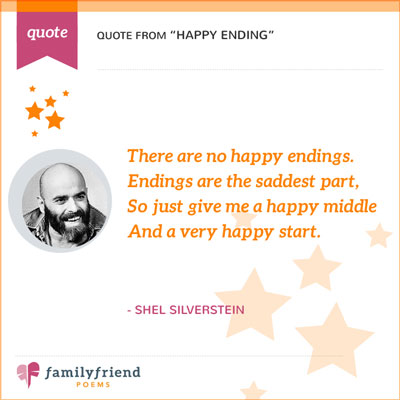 There are no happy endings.
Endings are the saddest part,
So just give me a happy middle
And a very happy start.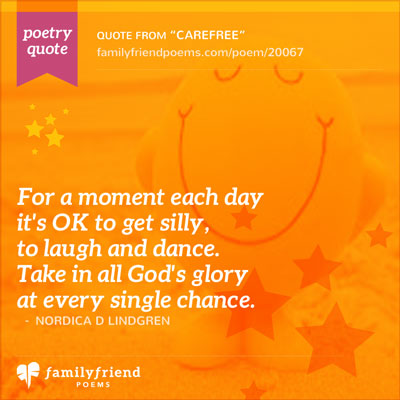 For a moment each day
it's OK to get silly,
to laugh and dance.
Take in all God's glory
at every single chance.

- Nordica D Lindgren