Inspirational Poetry Quotes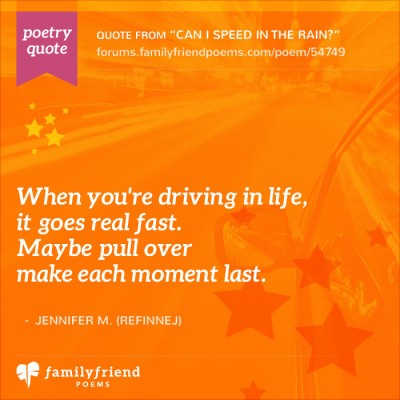 When you're driving in life,
it goes real fast.
Maybe pull over
make each moment last.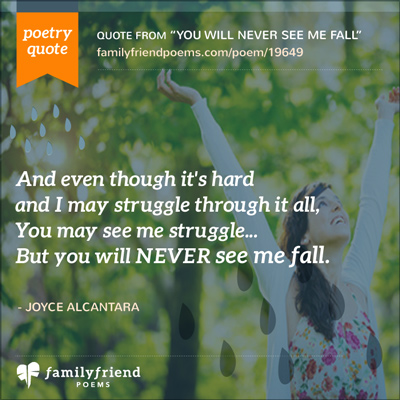 And even though it's hard
and I may struggle through it all.
You see me struggle...
you will NEVER see me fall.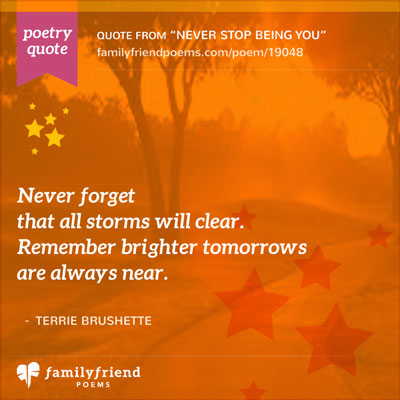 Never forget
that all storms will clear.
Remember brighter tomorrows
are always near.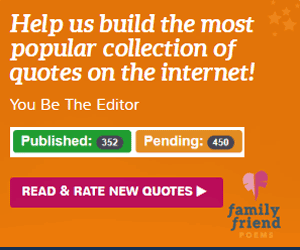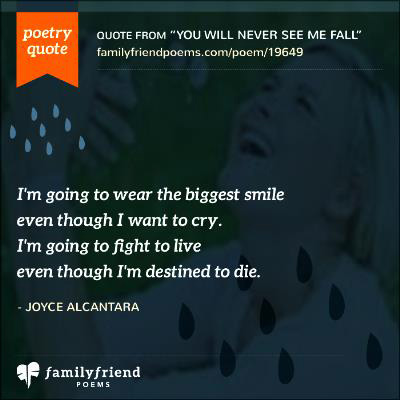 I'm going to wear the biggest smile
even though I want to cry.
I'm going to fight to live
even though I'm destined to die.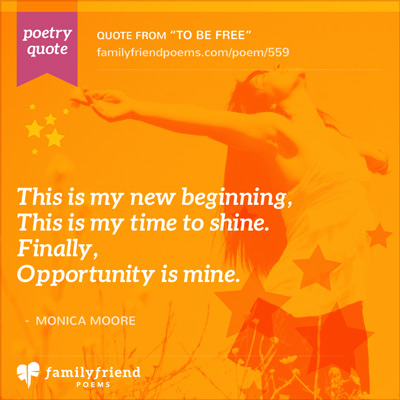 This is my new beginning,
This is my time to shine.
Finally,
Opportunity is mine.

Believe in yourself,
and you can perform
way beyond
your expectations.