Divorce Poetry Quotes
Memories of our family and childhood are what shape our personality and who we are. Whether we like it or not, our personality is formed by our parents, brothers, sisters, and the environment that we grew up in. For some interacting with their family feels like more bother than it is worth. They cut off ties with their families and make up pseudo families made up of chosen friends. This is OK as long as we realize that our past continues to affect who we are. We can only grow as people when we choose to confront our past. Only then can we move forward in our lives.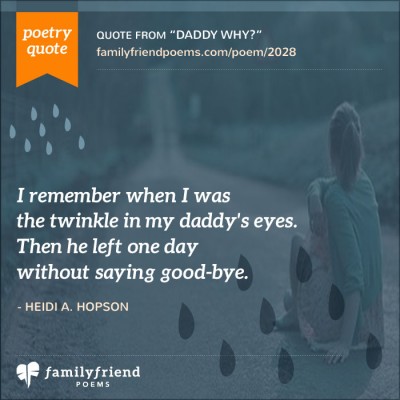 I remember when I was
the twinkle in my daddy's eyes.
Then he left one day
without saying good-bye.

- Heidi A. Hopson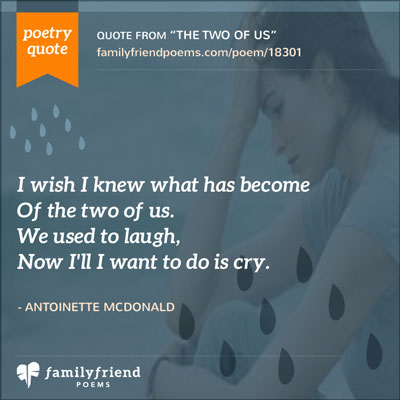 I wish I knew what has become
Of the two of us.
We used to laugh,
Now all I want to do is cry.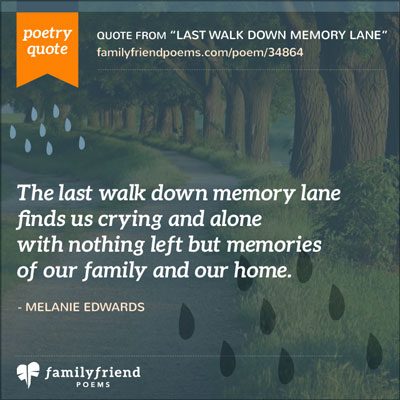 The last walk down memory lane
finds us crying and alone
with nothing left but memories
of our family and our home.