Friendship Poetry Quotes - Page 2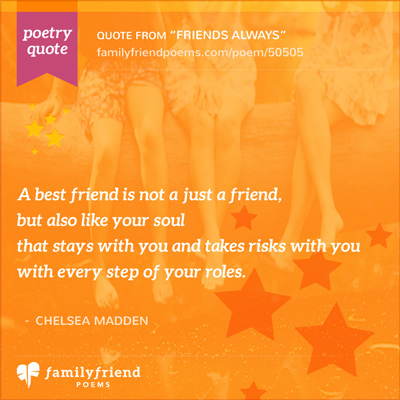 A best friend is not a just a friend,
but also like your soul
that stays with you and takes risks with you
with every step of your roles.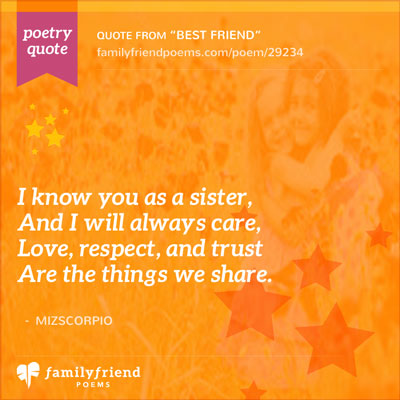 I know you as a sister,
And I will always care,
Love, respect, and trust
Are the things we share.

Our bond is extremely special
It is unique in its own way
We have something irreplaceable
I love you more and more each day
Thank you for all the memories
that I hold so dear in my heart,
and as time goes by new ones will form,
but the old will shall never depart.

- Danielle Neidich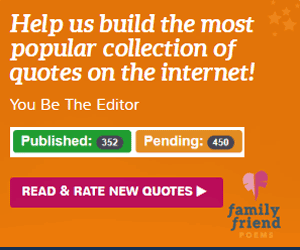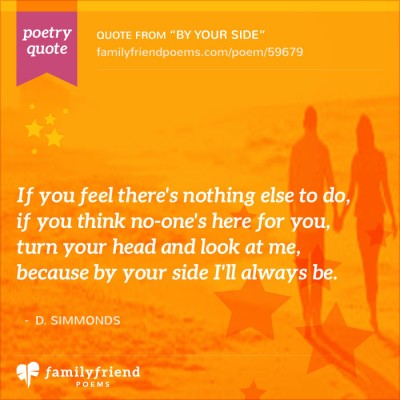 If you feel there's nothing else to do,
if you think no one's here for you,
turn your head and look at me,
because by your side I'll always be.

- Simmonds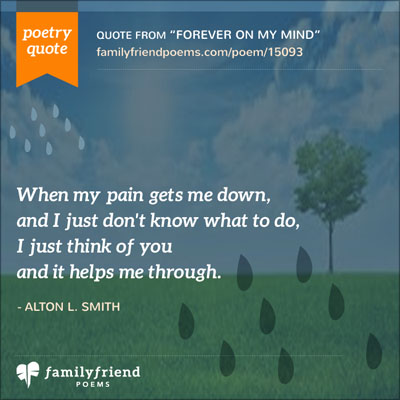 When my pain gets me down,
and I just don't know what to do,
I just think of you
and it helps me through.

- Alton L. Smith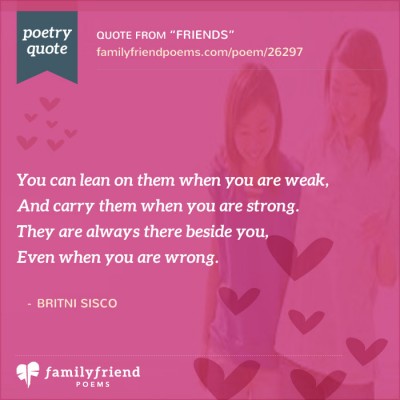 You can lean on them when you are weak,
And carry them when you are strong.
They are always there beside you,
Even when you are wrong.


- Britni Sisco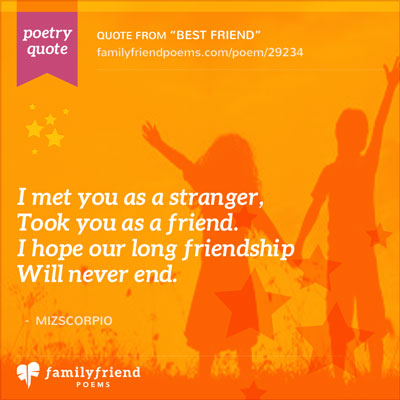 I met you as a stranger,
Took you as a friend.
I hope our long friendship
Will never end.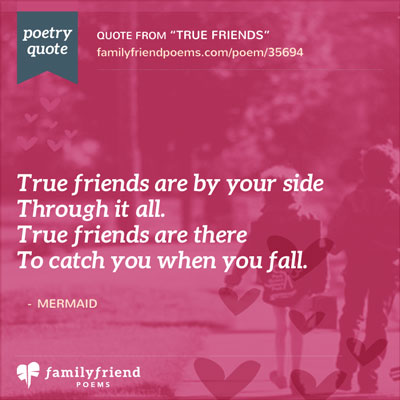 True friends are by your side
Through it all.
True friends are there
To catch you when you fall.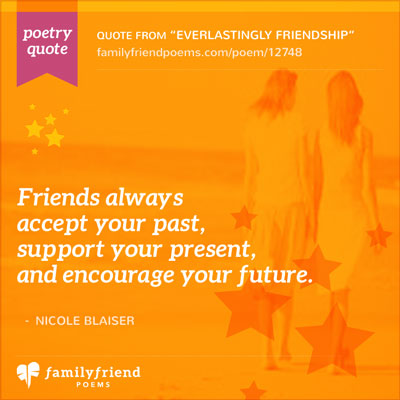 Friends always
accept your past,
Support your present
And encourage your future.