Best Friend Poetry Quotes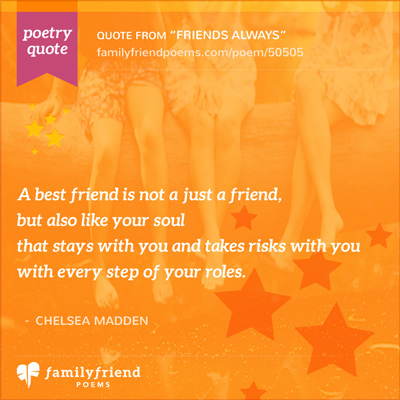 A best friend is not a just a friend,
but also like your soul
that stays with you and takes risks with you
with every step of your roles.

Best friends stick together
till the end.
They are like a straight line
that will not bend.

- Emily
Our bond is extremely special
It is unique in its own way
We have something irreplaceable
I love you more and more each day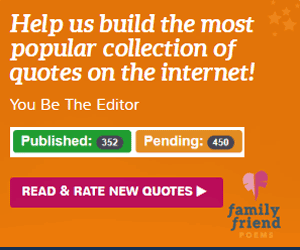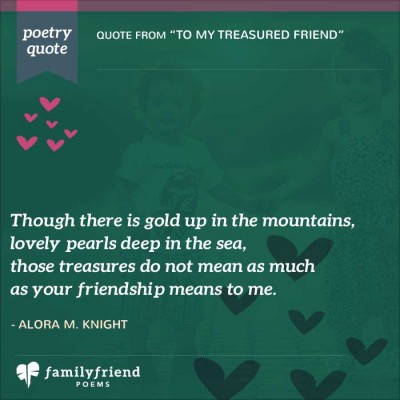 Though there is gold up in the mountains,
lovely pearls deep in the sea,
those treasures do not mean as much
as your friendship means to me.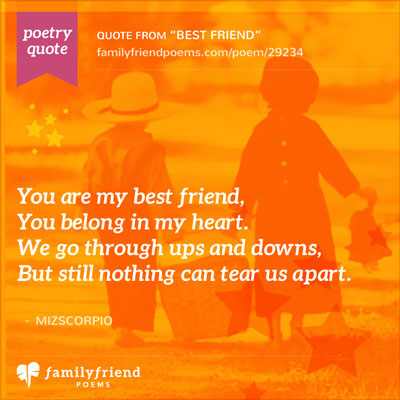 You are my best friend,
You belong in my heart.
We go through ups and downs,
But still nothing can tear us apart.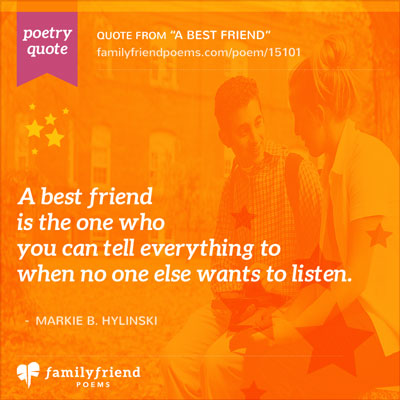 A best friend is the one
who you can tell everything to
when no one else wants to listen

- Markie B. Hylinski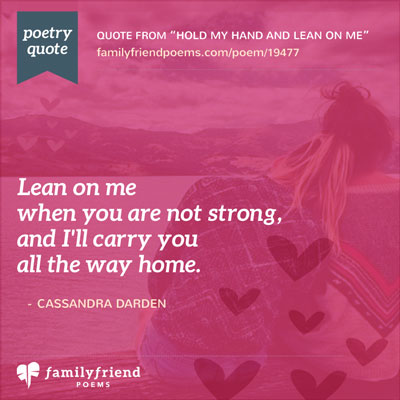 Lean on me
when you are not strong,
and I'll carry you
all the way home.

- Cassandra Darden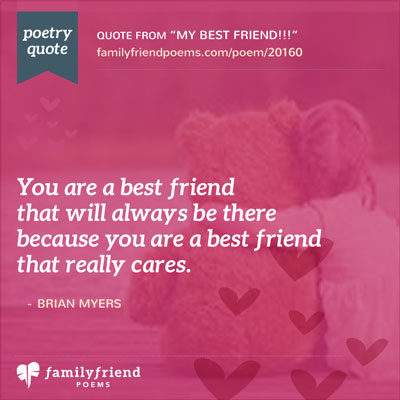 You are a best friend
that will always be there
because you are a best friend
that really cares.

- Brian Myers
Best friends are angels
that God sent along.
They always stay beside you
whenever things go wrong.

- Geraldine