Friendship Poetry Quotes - Page 6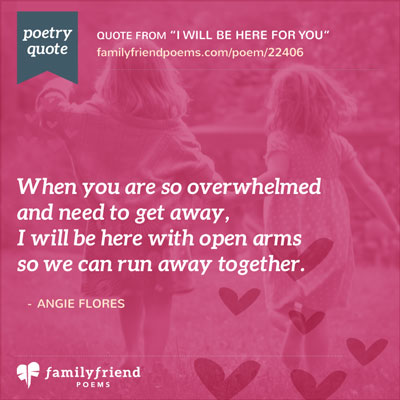 When you are so overwhelmed
and need to get away,
I will be here with open arms
so we can run away together.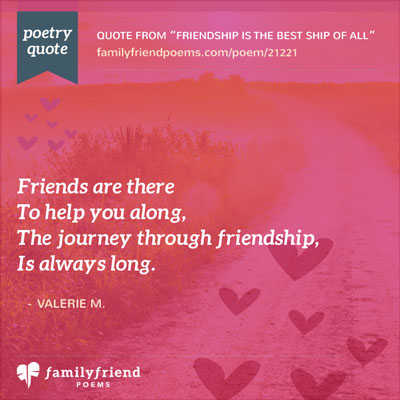 Friends are there
To help you along.
The journey through friendship
Is always long.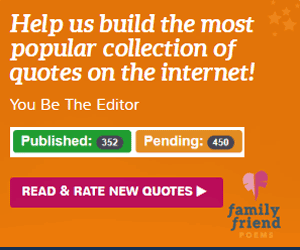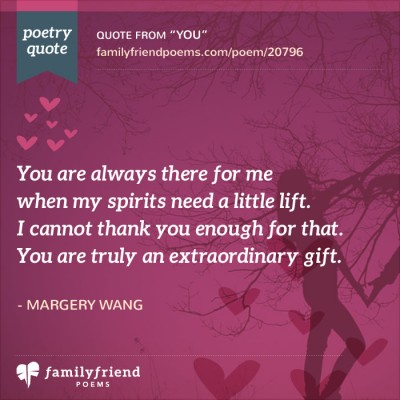 You are always there for me
when my spirits need a little lift.
I cannot thank you enough for that.
You are truly an extraordinary gift.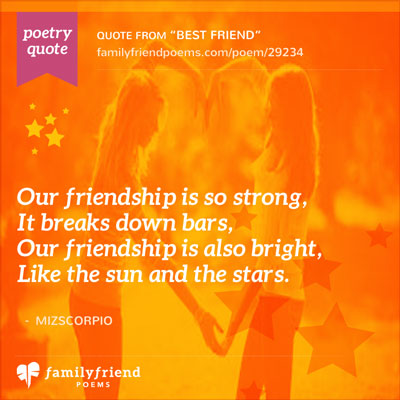 Our friendship is so strong,
It breaks down bars,
Our friendship is also bright,
Like the sun and the stars.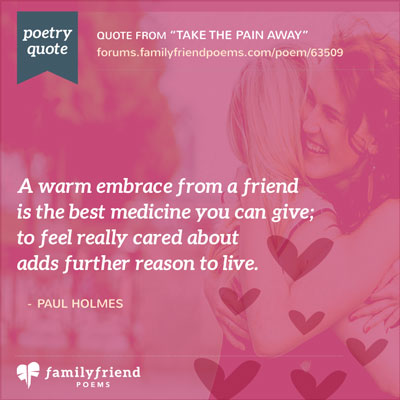 A warm embrace from a friend
is the best medicine you can give;
to feel really cared about
adds further reason to live.