Friendship Poetry Quotes - Page 13
Sometimes I wonder
how the world would be
if we said what we meant
and meant what we said.

- Leah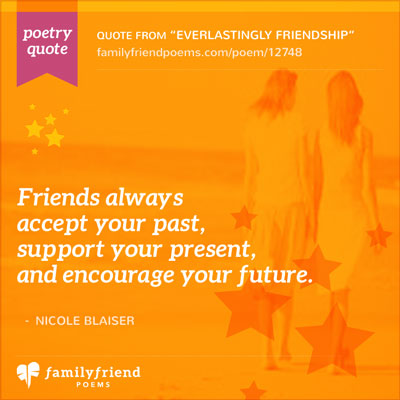 Friends always
accept your past,
Support your present
And encourage your future.
When I started
to break
you glued me
together.

- Eonis Cibrian
Best friends stick together
till the end.
They are like a straight line
that will not bend.

- Emily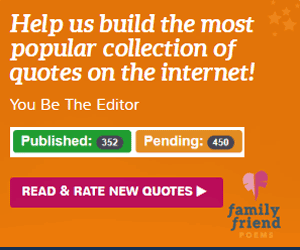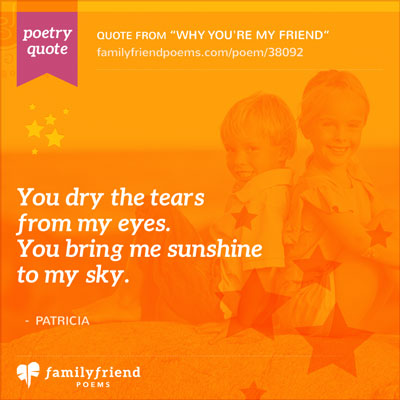 You dry the tears
from my eyes,
You bring me sunshine
to my sky

- Patricia
To me you're like an angel,
sent by God above,
To cleanse my soul of sadness,
and fill it with love.


- Janelle J. James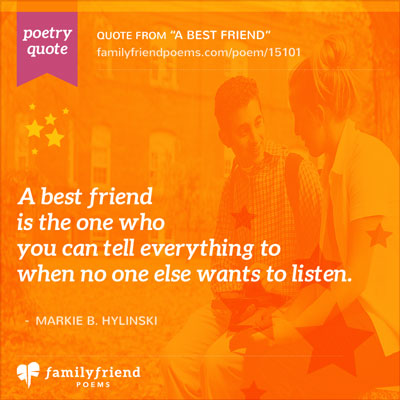 A best friend is the one
who you can tell everything to
when no one else wants to listen

- Markie B. Hylinski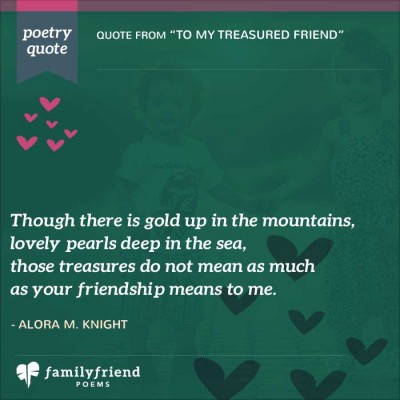 Though there is gold up in the mountains,
lovely pearls deep in the sea,
those treasures do not mean as much
as your friendship means to me.