Friendship Poetry Quotes - Page 10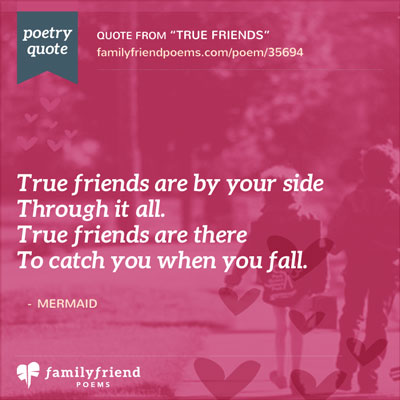 True friends are by your side
Through it all.
True friends are there
To catch you when you fall.

No matter how much we fight,
I'll always be by your side.
We've been through too much
To let what we have slide.


- Lilly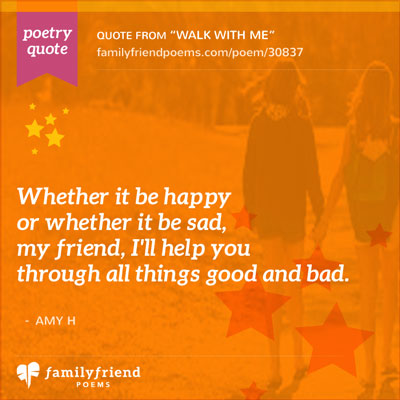 Whether it be happy
or whether it be sad,
my friend, I'll help you
through all things good and bad.


- Amy H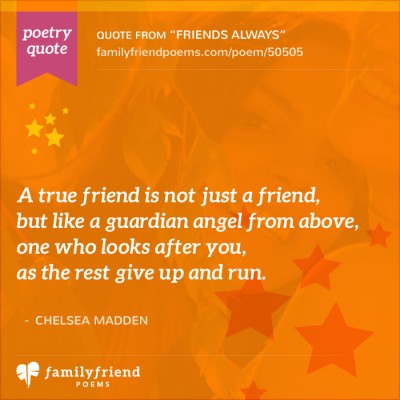 A true friend is not just a friend,
but like a guardian angel from above,
one who looks after you,
as the rest give up and run.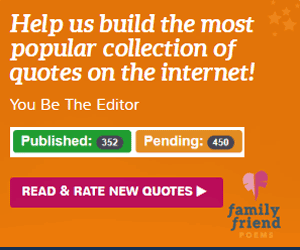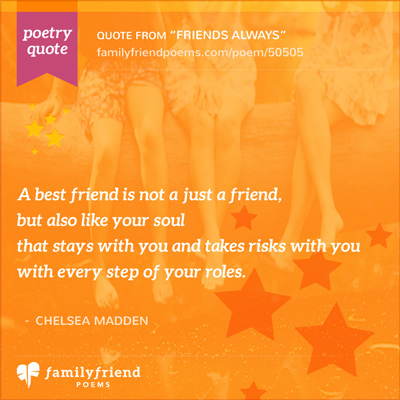 A best friend is not a just a friend,
but also like your soul
that stays with you and takes risks with you
with every step of your roles.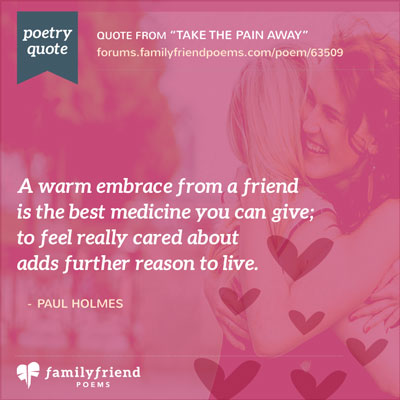 A warm embrace from a friend
is the best medicine you can give;
to feel really cared about
adds further reason to live.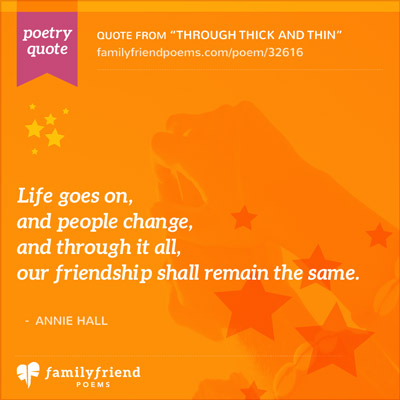 Life goes on,
and people change,
and through it all,
our friendship shall remain the same.

- Annie Hall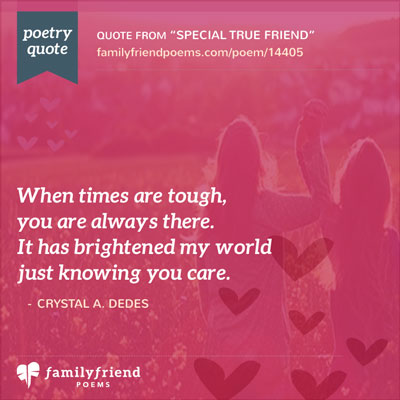 When times are tough,
you are always there.
It has brightened my world
just knowing you care.

- Crystal A. Dedes