Friendship Poetry Quotes - Page 12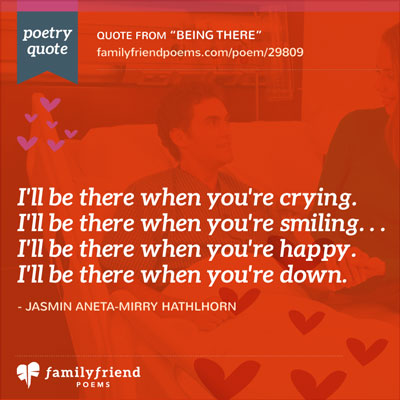 I'll be there when you're crying.
I'll be there when you're smiling. . .
I'll be there when you're happy.
I'll be there when you're down.

- Jasmin Aneta-Mirry Hathlhorn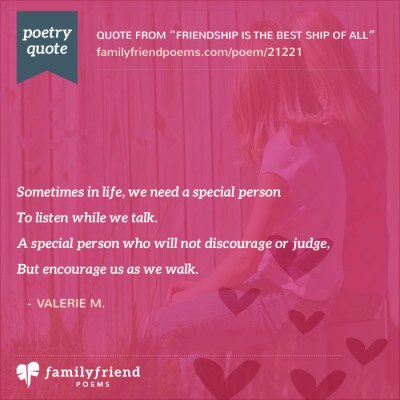 Sometimes in life we need a special person
To listen while we talk.
A special person who will not discourage or judge
But encourage us as we walk.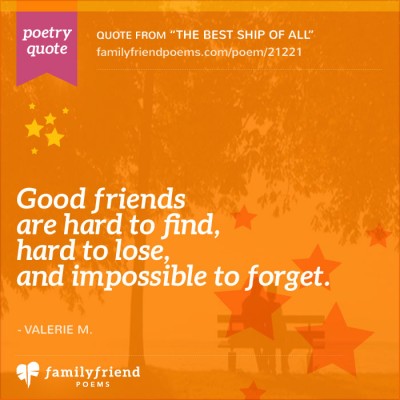 Good friends
are hard to find,
hard to lose,
and impossible to forget.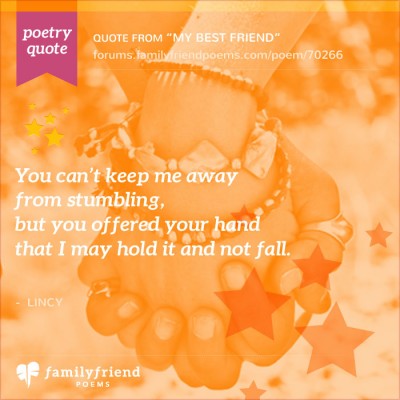 You can't keep me away
from stumbling,
but you offered your hand
that I may hold it and not fall.

- Lincy Joshua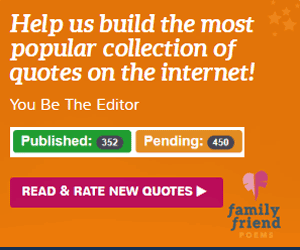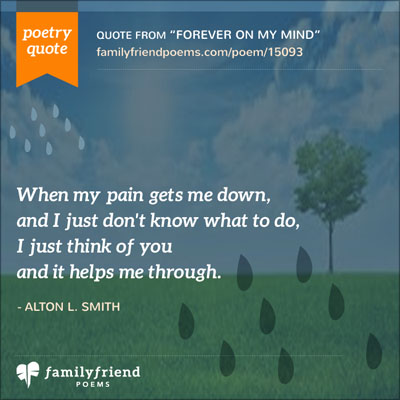 When my pain gets me down,
and I just don't know what to do,
I just think of you
and it helps me through.

- Alton L. Smith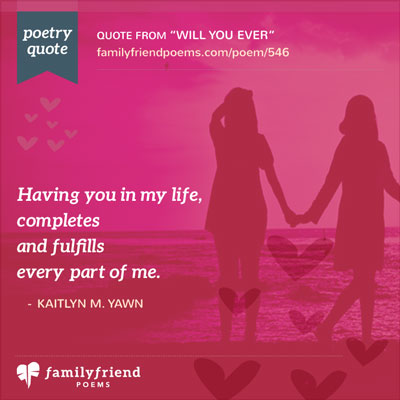 Having you in my life
completes
and fulfills
every part of me.

- Kaitlyn M. Yawn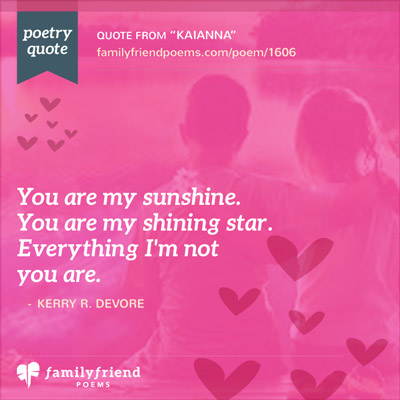 You are my sunshine.
You are my shining star.
Everything I'm not
you are.

- Kerry R. DeVore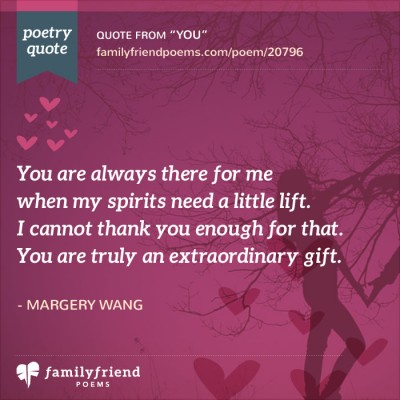 You are always there for me
when my spirits need a little lift.
I cannot thank you enough for that.
You are truly an extraordinary gift.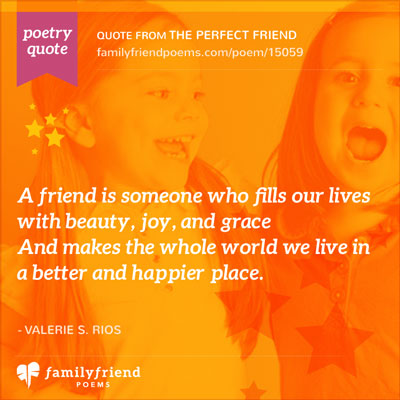 A friend is someone who fills our lives
with beauty, joy, and grace,
and makes the whole world we live in
a better and happier place.

- Valerie S. Rios
Do not forget your friends at all,
for they pick you up when you fall.
Do not expect to just take and hold.
Give friendship back; it is pure gold.