Spiritual Poetry Quotes - Page 7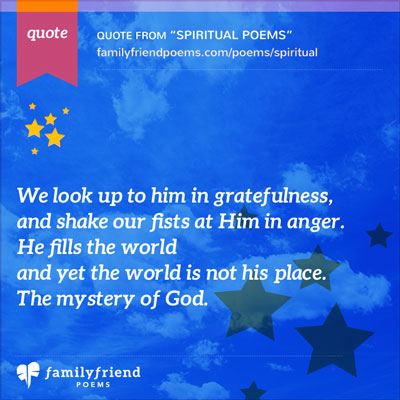 We look up to him in gratefulness,
and shake our fists at Him in anger.
He fills the world and yet the world is not his place.
The mystery of God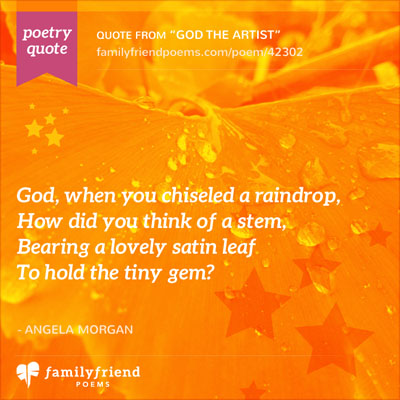 God, when you chiseled a raindrop,
How did you think of a stem,
Bearing a lovely satin leaf
To hold the tiny gem?
Live life for the moment.
Treasure every single day,
for only God knows what's in store for us
or what he might take away.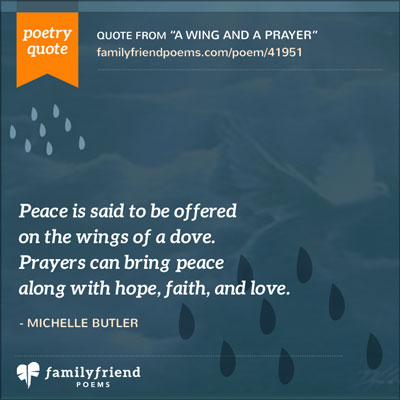 Peace is said to be offered
on the wings of a dove.
Prayers can bring peace
along with hope, faith, and love.

- Michelle Butler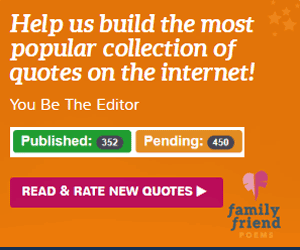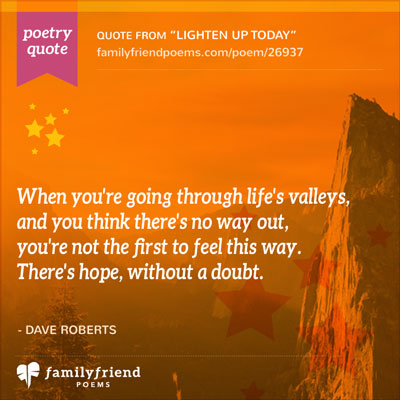 When you're going through life's valleys
and you think there's no way out,
you're not the first to feel this way.
There's hope, without a doubt.

- Dave Roberts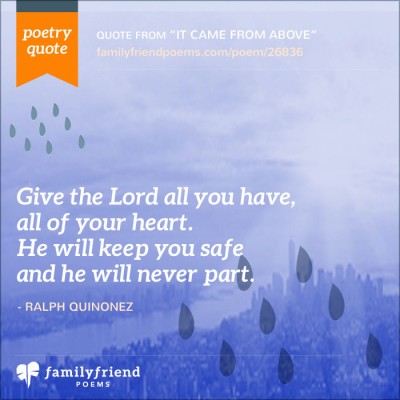 Give the Lord all you have,
all of your heart.
He will keep you safe
and he will never part.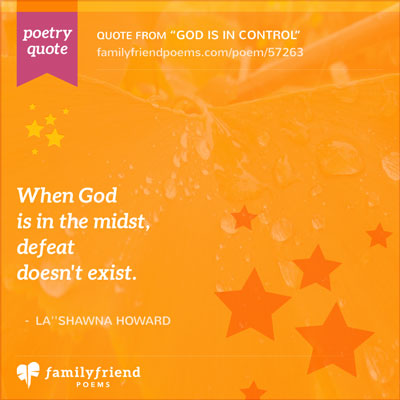 When God
is in the midst,
defeat
doesn't exist.

- La'shawna Howard