Friendship Poetry Quotes - Page 7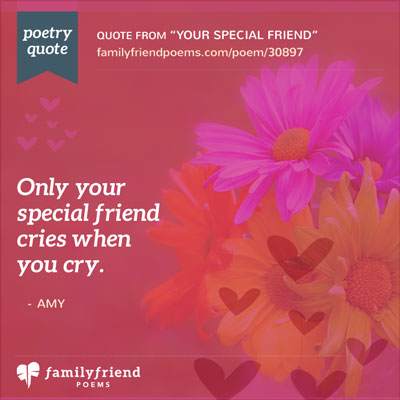 Only your
special friend
cries when
you cry.

- Amy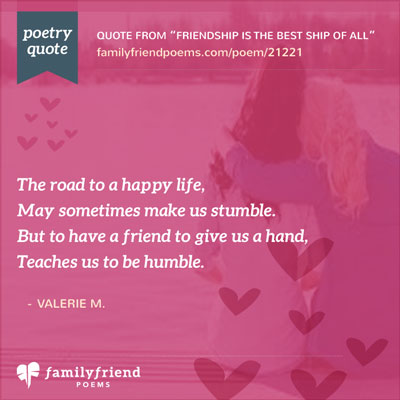 The road to a happy life
May sometimes make us stumble.
But to have a friend to give us a hand
Teaches us to be humble.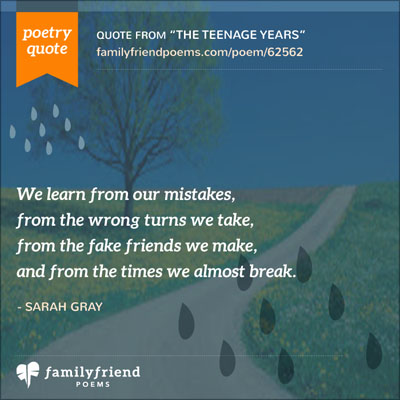 We learn from our mistakes,
from the wrong turns we take,
from the fake friends we make,
and from the times we almost break.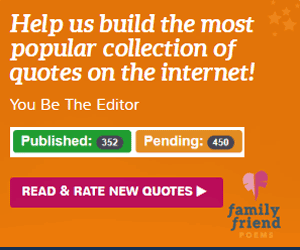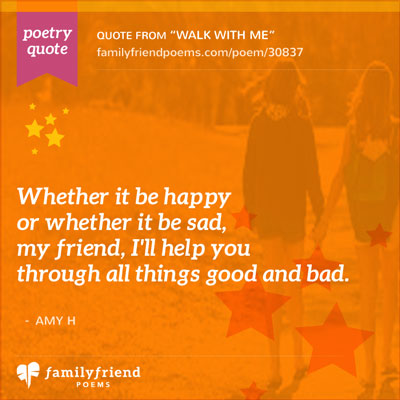 Whether it be happy
or whether it be sad,
my friend, I'll help you
through all things good and bad.


- Amy H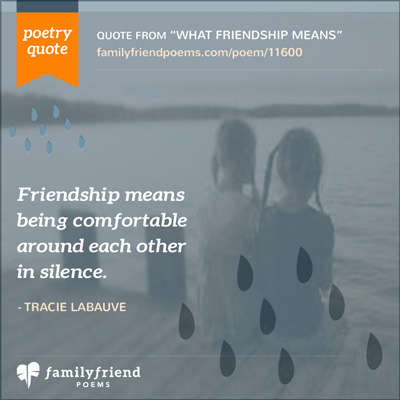 Friendship means
being comfortable
around each other
in silence.

- Tracie Labauve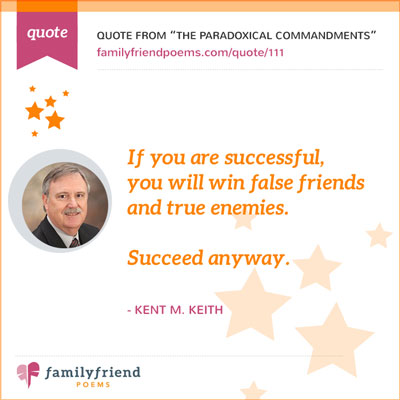 If you are successful,
you will win false friends and true enemies.

Succeed anyway.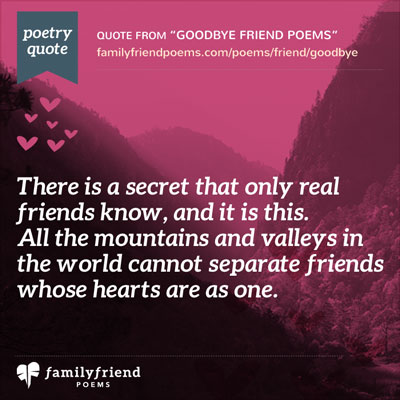 There is a secret that only real friends know,
and it is this.
All the mountains and valleys in the world
cannot separate friends whose hearts are as one