Friendship Poetry Quotes - Page 5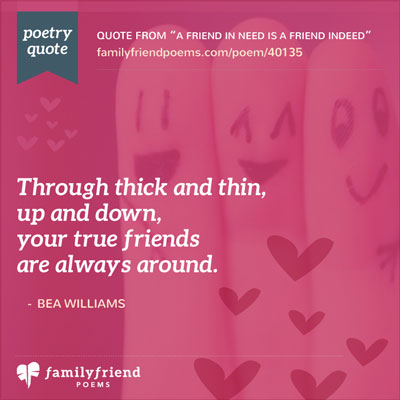 Through thick and thin,
up and down,
your true friends
are always around.

- Bea Williams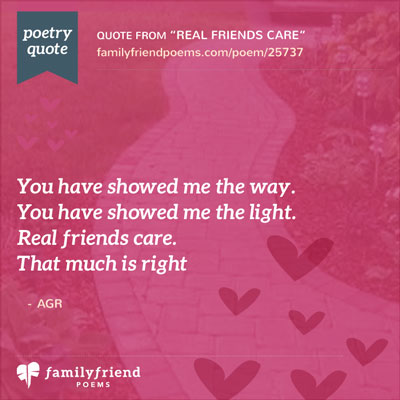 You have showed me the way.
You have showed me the light.
Real friends care.
That much is right.

- Agr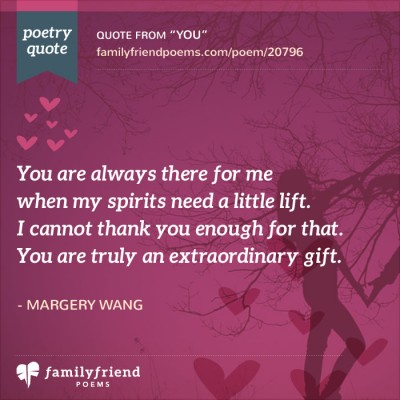 You are always there for me
when my spirits need a little lift.
I cannot thank you enough for that.
You are truly an extraordinary gift.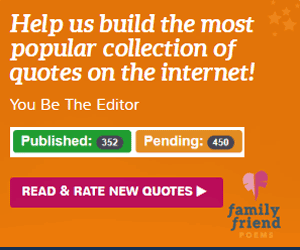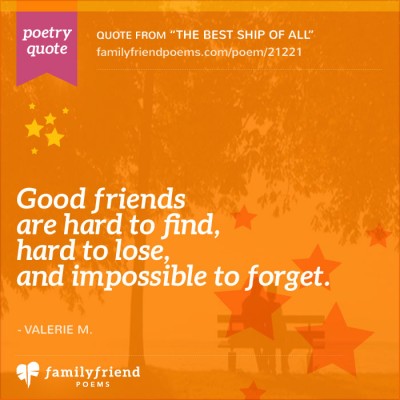 Good friends
are hard to find,
hard to lose,
and impossible to forget.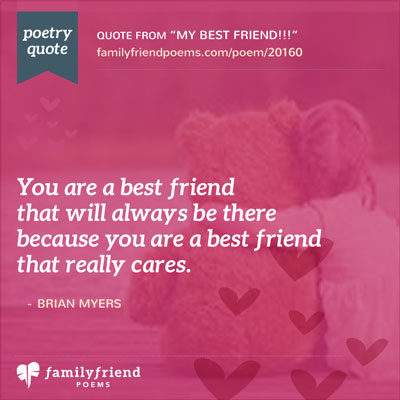 You are a best friend
that will always be there
because you are a best friend
that really cares.

- Brian Myers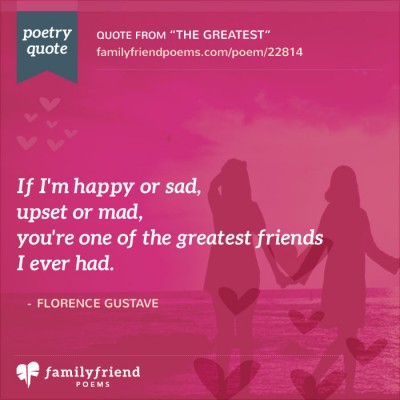 If I'm happy or sad,
upset or mad,
you're one of the greatest friends
I ever had.
Best friends are angels
that God sent along.
They always stay beside you
whenever things go wrong.

- Geraldine