Friendship Poetry Quotes - Page 5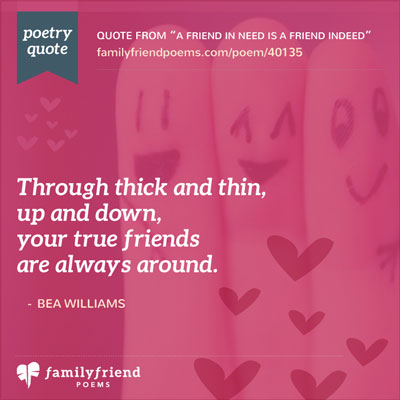 Through thick and thin,
up and down,
your true friends
are always around.

- Bea Williams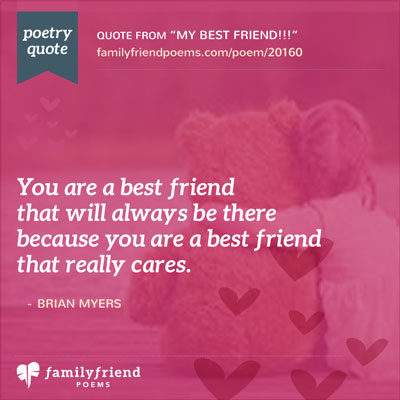 You are a best friend
that will always be there
because you are a best friend
that really cares.

- Brian Myers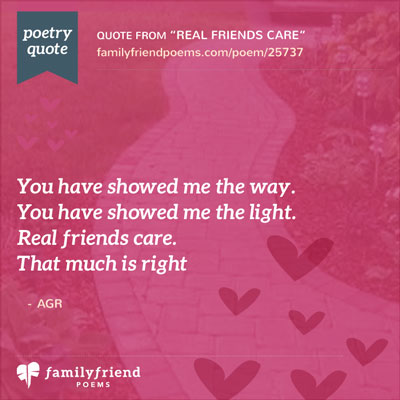 You have showed me the way.
You have showed me the light.
Real friends care.
That much is right.

- Agr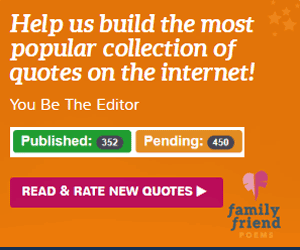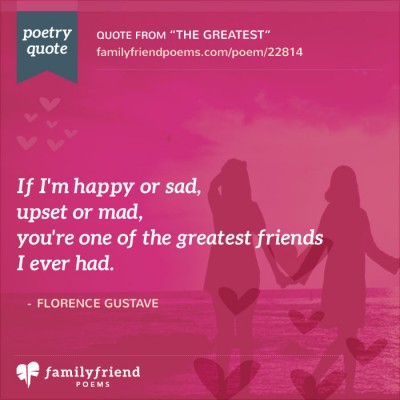 If I'm happy or sad,
upset or mad,
you're one of the greatest friends
I ever had.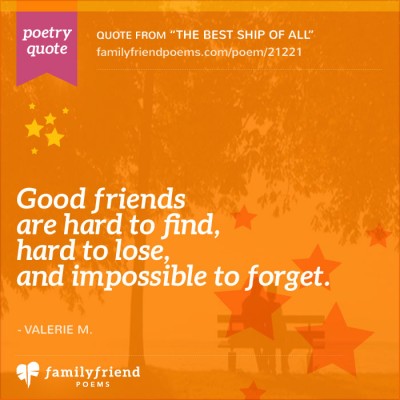 Good friends
are hard to find,
hard to lose,
and impossible to forget.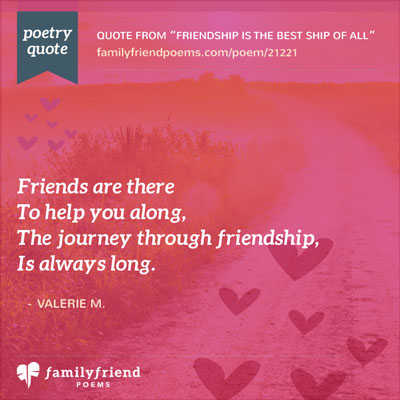 Friends are there
To help you along.
The journey through friendship
Is always long.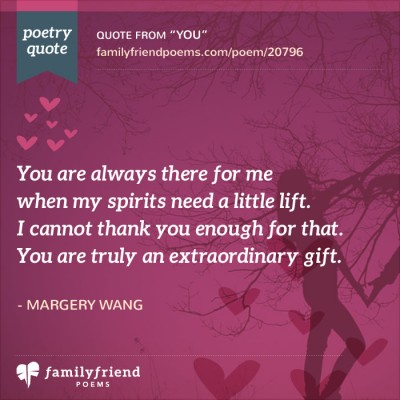 You are always there for me
when my spirits need a little lift.
I cannot thank you enough for that.
You are truly an extraordinary gift.
Best friends are angels
that God sent along.
They always stay beside you
whenever things go wrong.

- Geraldine