Friendship Poetry Quotes - Page 6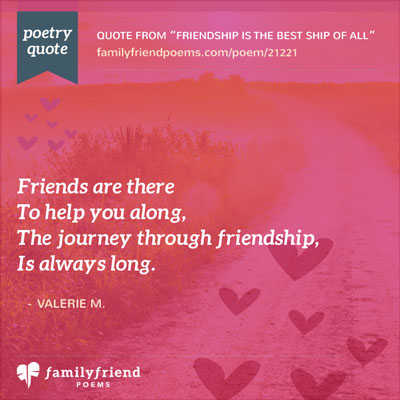 Friends are there
To help you along.
The journey through friendship
Is always long.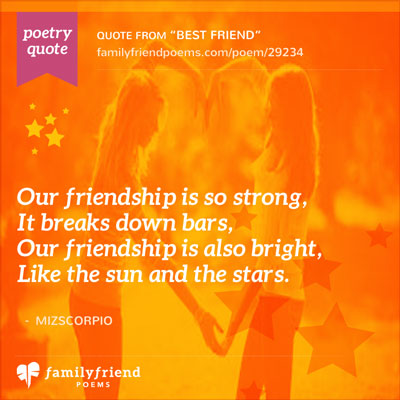 Our friendship is so strong,
It breaks down bars,
Our friendship is also bright,
Like the sun and the stars.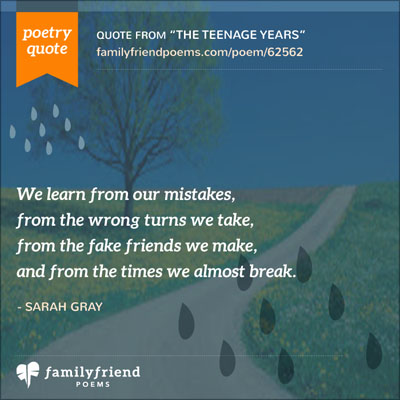 We learn from our mistakes,
from the wrong turns we take,
from the fake friends we make,
and from the times we almost break.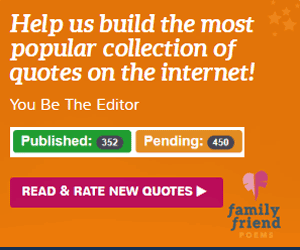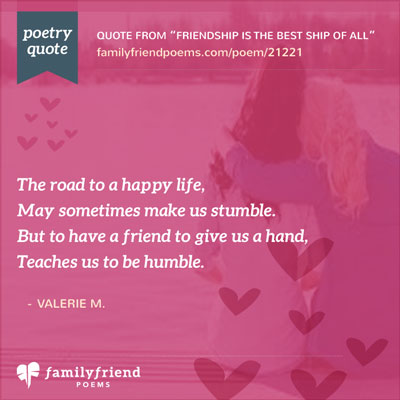 The road to a happy life
May sometimes make us stumble.
But to have a friend to give us a hand
Teaches us to be humble.