Friendship Poetry Quotes - Page 2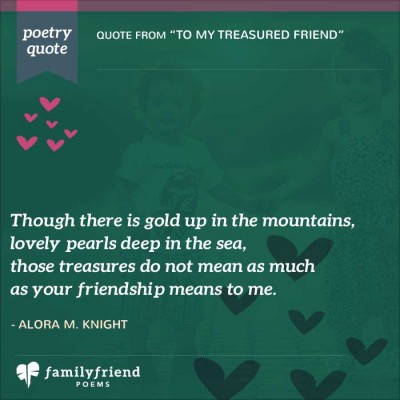 Though there is gold up in the mountains,
lovely pearls deep in the sea,
those treasures do not mean as much
as your friendship means to me.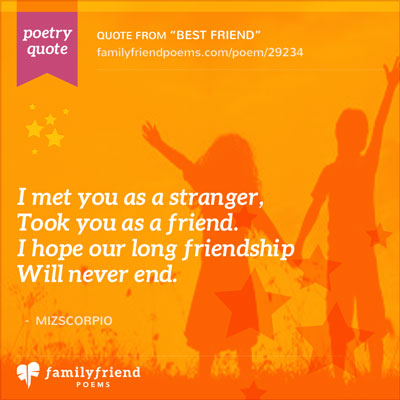 I met you as a stranger,
Took you as a friend.
I hope our long friendship
Will never end.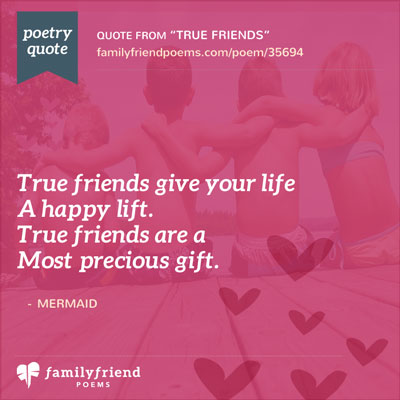 True friends give your life
A happy lift.
True friends are a
Most precious gift.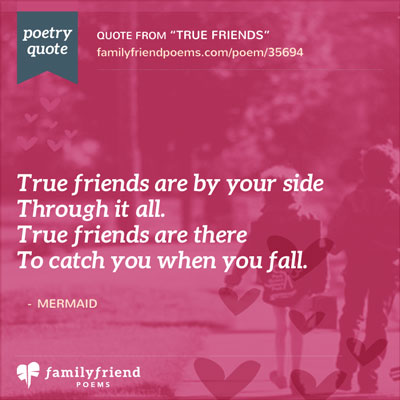 True friends are by your side
Through it all.
True friends are there
To catch you when you fall.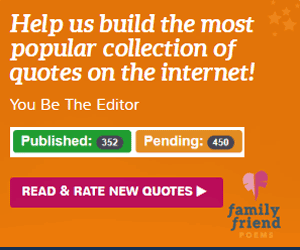 No matter how much we fight,
I'll always be by your side.
We've been through too much
To let what we have slide.


- Lilly
Best friends stick together
till the end.
They are like a straight line
that will not bend.

- Emily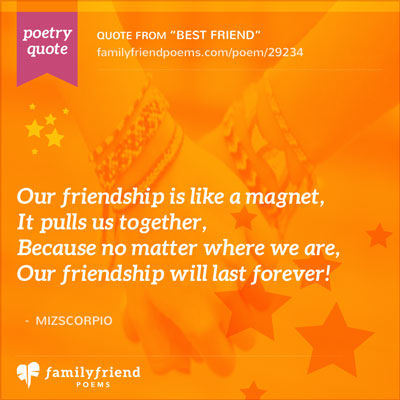 Our friendship is like a magnet,
It pulls us together,
Because no matter where we are,
Our friendship will last forever!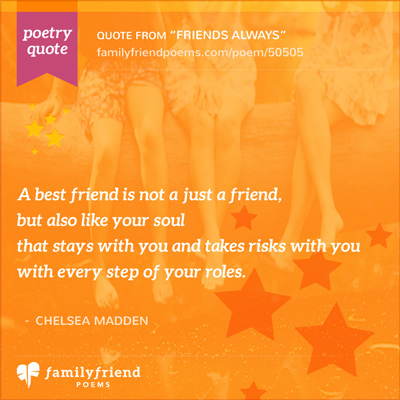 A best friend is not a just a friend,
but also like your soul
that stays with you and takes risks with you
with every step of your roles.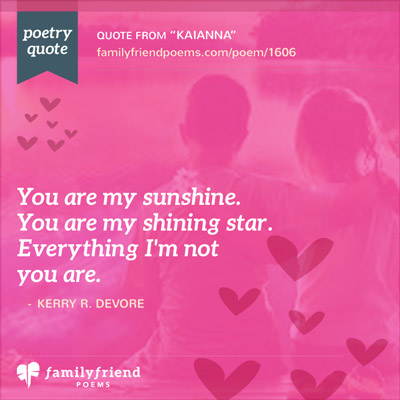 You are my sunshine.
You are my shining star.
Everything I'm not
you are.

- Kerry R. DeVore