Poetry Quotes about Sadness
Sad occasions can bring families and friends together. Sad times, such as death, sickness and loss in a family or friendship, or a family member or friend who is going through a particularly trying time, call for family and friends to come together and support one another. In this way they can comfort each other and help make a sad and difficult time that much easier. If they do not come together, not only have they left a family member or friend unsupported, but they have also lost out on an opportunity for closeness.
We are all so different,
And yet so much the same.
Everyone, in some way or another,
Will experience a kind of pain.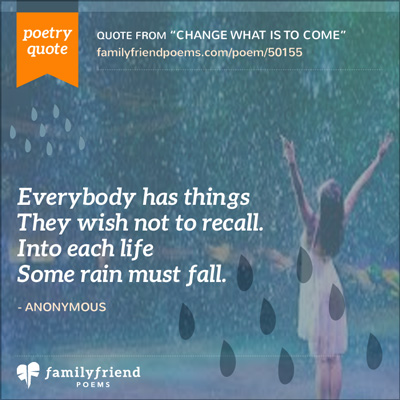 Everybody has things
They wish not to recall.
Into each life
Some rain must fall.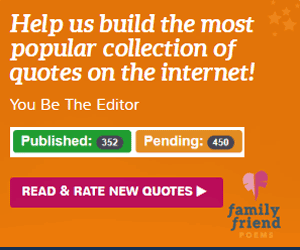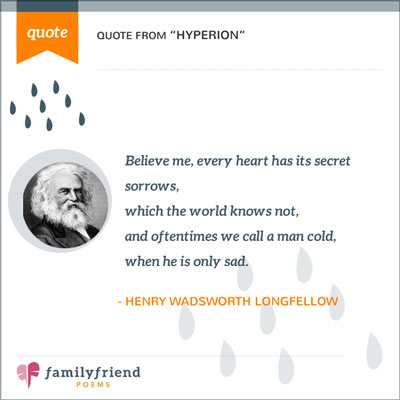 Believe me, every heart has its secret sorrows,
which the world knows not,
and oftentimes we call a man cold,
when he is only sad.