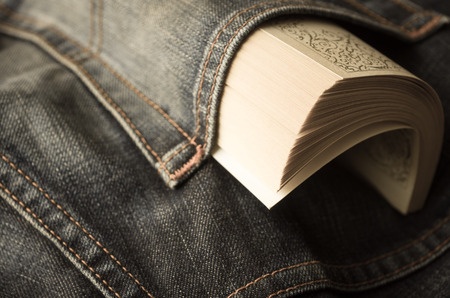 8 ways to celebrate Poem in Your Pocket Day
Poem In Your Pocket Day is on April 27
th
2017. It is a day that allows us to celebrate poems and to build a sense of community by sharing the powerful words of poets from all over the world. On Poem In Your Pocket Day, carry a copy of your favorite poem in your pocket and share it with everyone you meet. You could even memorize your poem and recite it for people! Here are some other great ways that you could get your school or community involved in Poem In Your Pocket Day this year:
Write a poem of your own and share it There is no better time to write your own poem than for Poem In Your Pocket Day! If you are stuck for inspiration, look at these great Poetry Printables For Poem In Your Pocket Day.
Share your poem through social media Share the Poem In Your Pocket through social media on April 21st. You could post it in Facebook or Instagram. You could even make it into a video and share it on YouTube. If you share your poem on Twitter, there is a special hashtag, #pocketpoem.
Hold a poetry reading Why not arrange a party on Poem In Your Pocket Day? Invite all of your family and friends, and ask them to bring a poem to read aloud. What better way to celebrate than through a poetry reading?
Make a Poetry Wall Make a Poetry Wall in your school or workplace. You could use a real wall and provide paper and sticky tape so people can post their favorite poems on the wall. Or you could make a portable Poetry Wall from cardboard. If you got special permission, you might even be allowed to make a special Poem In Your Pocket mural that you can share year-round!
Give poems to your community On Poem In Your Pocket Day, the librarians in Charlottesville, Virginia, give out poems to the local community. Why don't you join up with your friends and family to print a bunch of really great poems and then give them out on Poem In Your Pocket Day? You could even put them in a hat and have passersby draw a poem at random!
Hold a Poem Drive Hold a Poem Drive at your school or workplace, or even in your local neighborhood. Ask people to donate a printed copy of their favorite poem. Collect all of the poems into a book and donate them to your local library, school, church or retirement home.
Create a Poetry Podium Poem In Your Pocket day is about sharing your favorite poem with others. Why don't you make a Poetry Podium for your local community? Everyone can take to the stage and read their favorite poem from the Poetry Podium.
Surprise your friends and family with poems Why not surprise your friends and family with poems on Poem In Your Pocket Day? You could slip them under their pillows, put them in their wallets, or even post them for a special surprise!