Poetic Messages - Page 10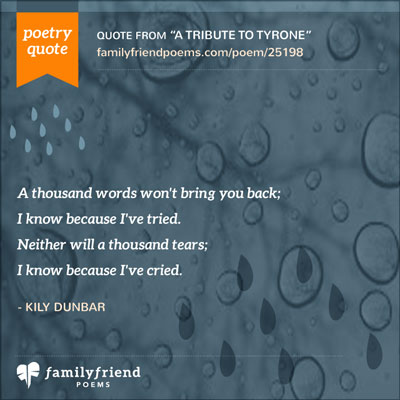 A thousand words won't bring you back;
I know because I've tried.
Neither will a thousand tears;
I know because I've cried.

- Kily Dunbar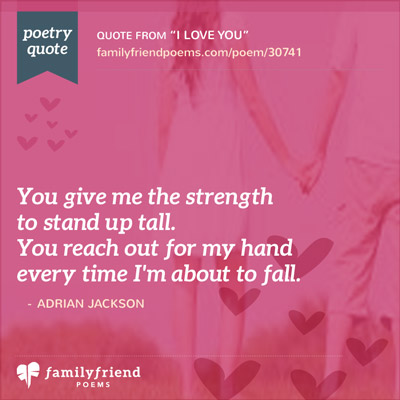 You give me the strength
to stand up tall.
You reach out for my hand
every time I'm about to fall.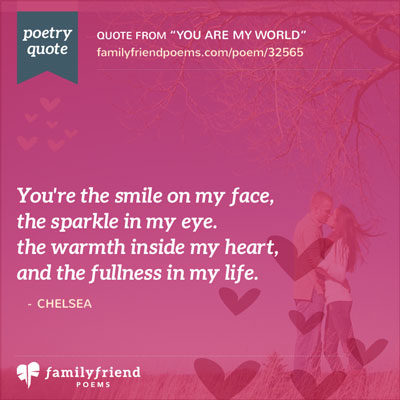 You're the smile on my face,
the sparkle in my eye.
the warmth inside my heart,
and the fullness in my life.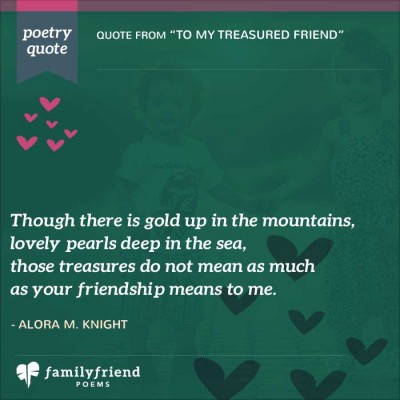 Though there is gold up in the mountains,
lovely pearls deep in the sea,
those treasures do not mean as much
as your friendship means to me.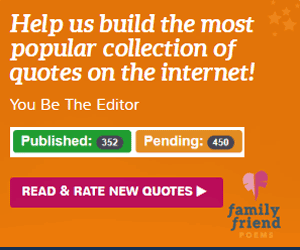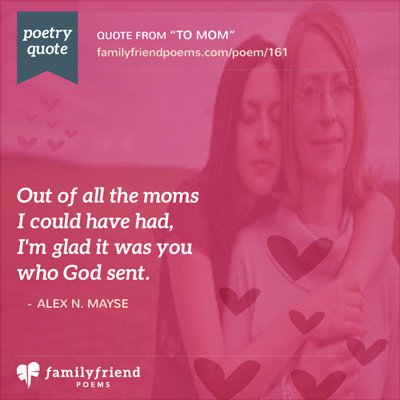 Out of all the moms
I could have had,
I'm glad it was you
who God sent.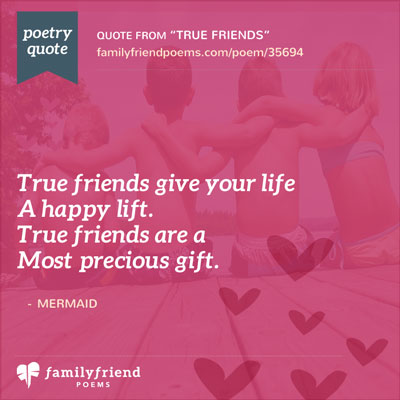 True friends give your life
A happy lift.
True friends are a
Most precious gift.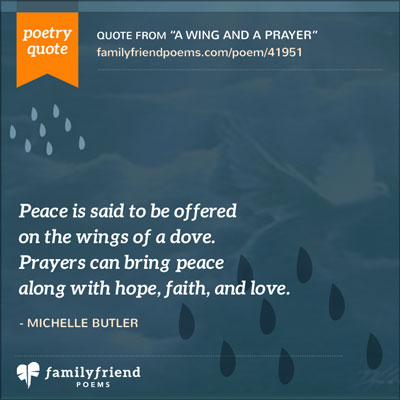 Peace is said to be offered
on the wings of a dove.
Prayers can bring peace
along with hope, faith, and love.

- Michelle Butler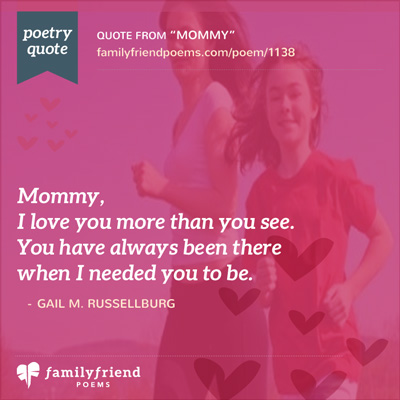 Mommy, I love you
more than you see.
You have always been there
when I needed you to be.

- Gail M. Russellburg