Sweet Love Poetry Quotes
You brought me sunshine
when I only saw rain.
You brought me laughter
when I only felt pain.

- Donna Donathan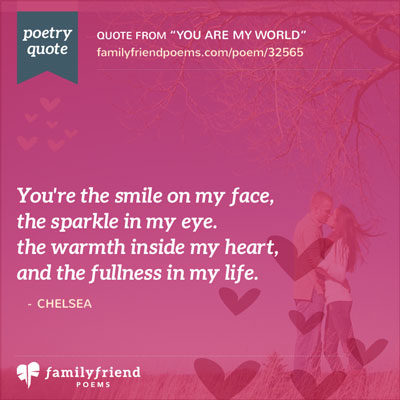 You're the smile on my face,
the sparkle in my eye.
the warmth inside my heart,
and the fullness in my life.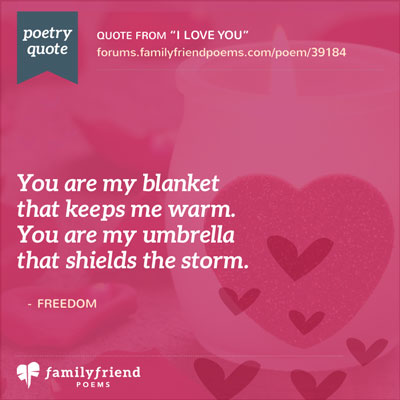 You are my blanket
that keeps me warm.
You are my umbrella
that shields the storm.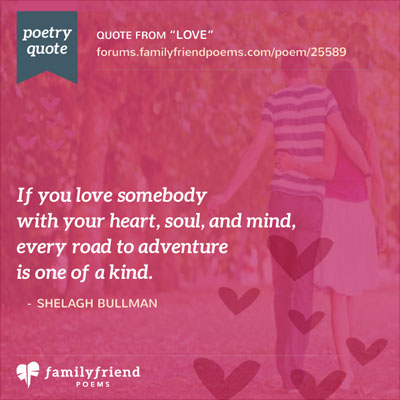 If you love somebody
with your heart, soul, and mind,
every road to adventure
is one of a kind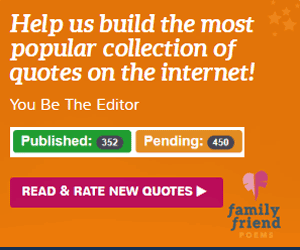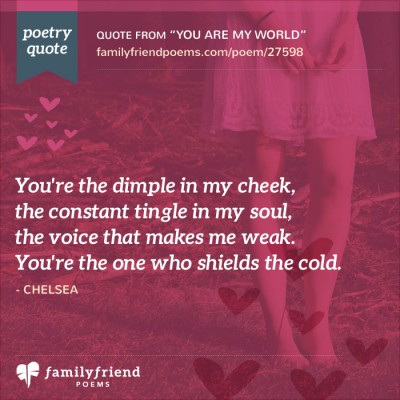 You're the dimple in my cheek,
the constant tingle in my soul,
the voice that makes me weak.
You're the one who shields the cold.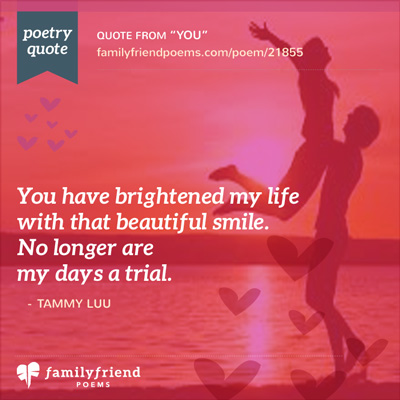 You have brightened my life
with that beautiful smile.
No longer are
my days a trial.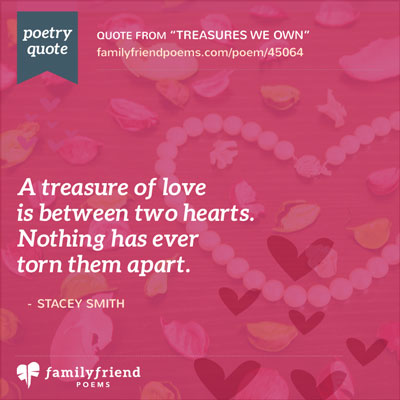 A treasure of love
is between two hearts.
Nothing has ever
torn them apart.

- Stacey Smith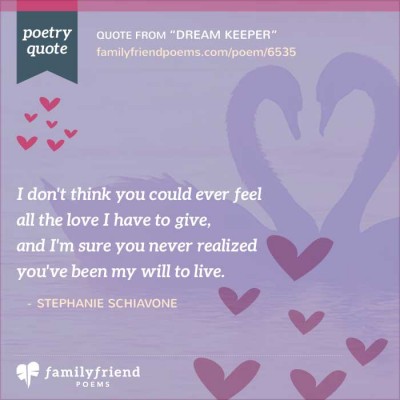 I don't think you could ever feel
all the love I have to give,
and I'm sure you never realized
you've been my will to live.

- Stephanie Schiavone