Family Poetry Quotes about Love
What is love? In Hebrew, the language of the Bible, the word for love is ahava which shares the same root as hav to give. The effort that caretakers put in to parenting their children causes wellsprings of love to spring forth from the caretakers hearts. The more we give to the object of our affection, the more love we will feel for them. We would do well to remember that all loving relationships whether platonic, romantic, or with family members must have giving at its center for the relationship to flourish.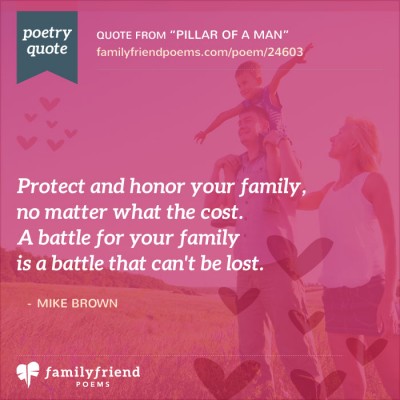 Protect and honor your family,
no matter what the cost.
A battle for your family
is a battle that can't be lost.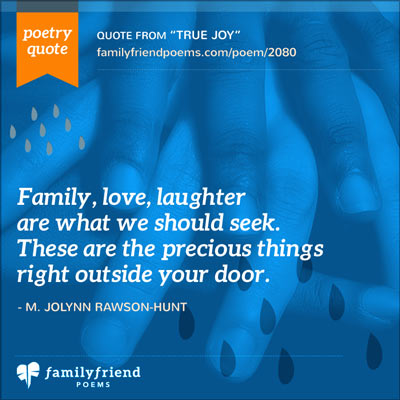 Family, love, laughter
are what we should seek.
These are the precious things
right outside your door.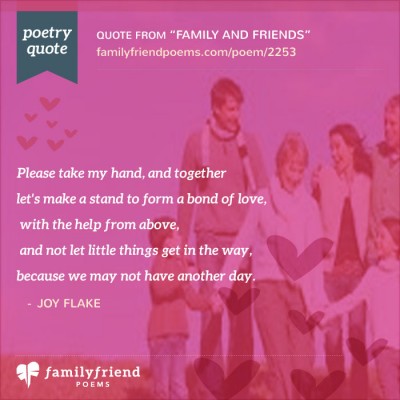 Please take my hand, and together
let's make a stand to form a bond of love,
with the help from above,
and not let little things get in the way,
because we may not have another day.

- Joy Flake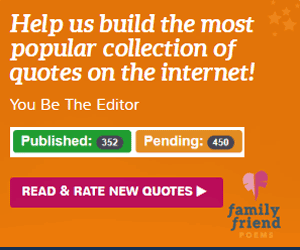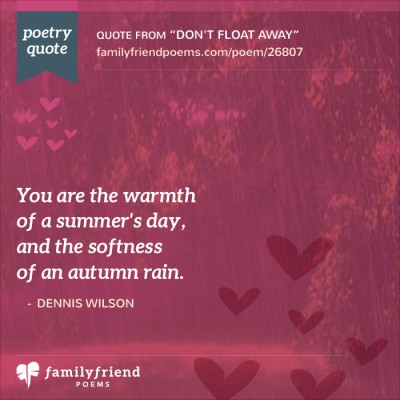 You are the warmth
of a summer's day,
and the softness
of an autumn rain.

- Dennis Wilson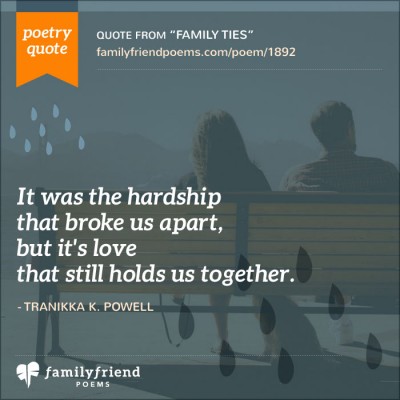 It was the hardship
that broke us apart,
but it's love
that still holds us together.