Mother Poetry Quotes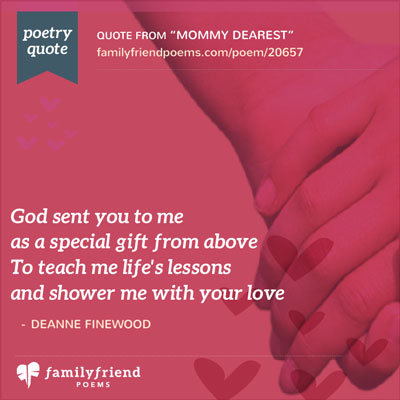 God sent you to me
as a special gift from above
to teach me life's lessons
and shower me with your love.

- Deanne Finewood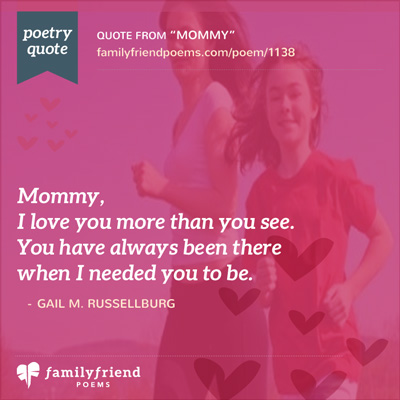 Mommy, I love you
more than you see.
You have always been there
when I needed you to be.

- Gail M. Russellburg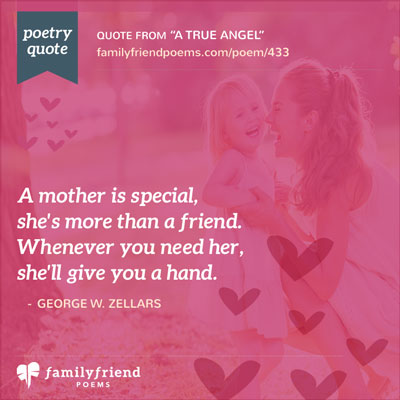 A mother is special,
she's more than a friend.
Whenever you need her,
she'll give you a hand.

- George W. Zellars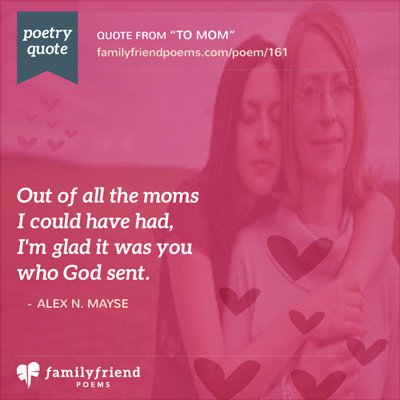 Out of all the moms
I could have had,
I'm glad it was you
who God sent.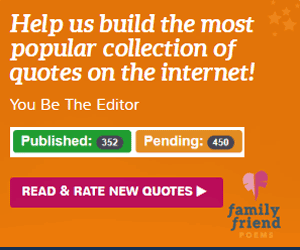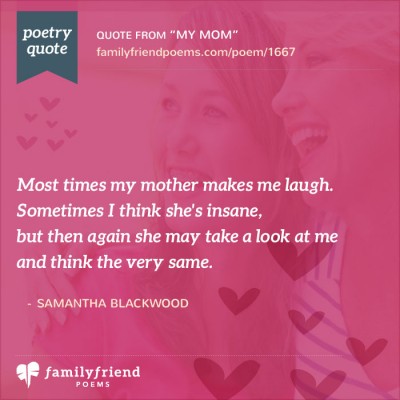 Most times my mother makes me laugh.
Sometimes I think she's insane,
but then again she may take a look at me
and think the very same.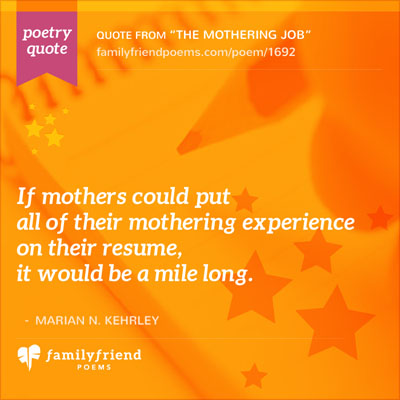 If mothers could put
all of their mothering experience
on their resume,
it would be a mile long.

- Marian N. Kehrley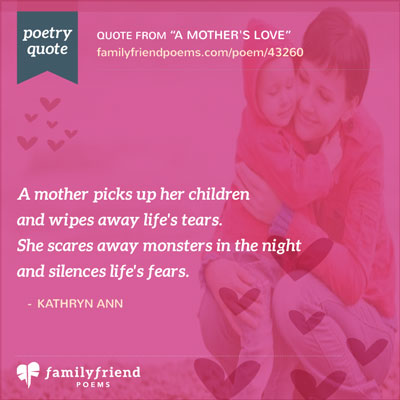 A mother picks up her children
and wipes away life's tears.
She scares away monsters in the night
and silences life's fears.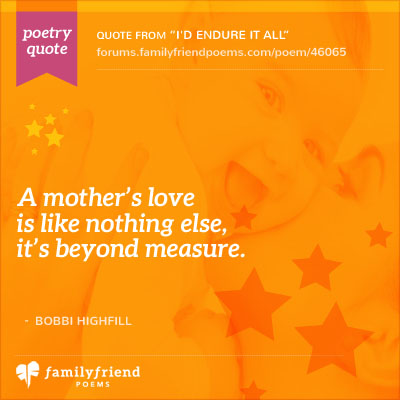 A mother's love
is like nothing else.
It's beyond measure.

- Bobbi Highfill