Mother Poetry Quotes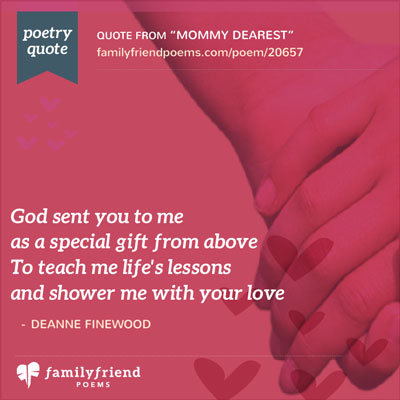 God sent you to me
as a special gift from above
to teach me life's lessons
and shower me with your love.

- Deanne Finewood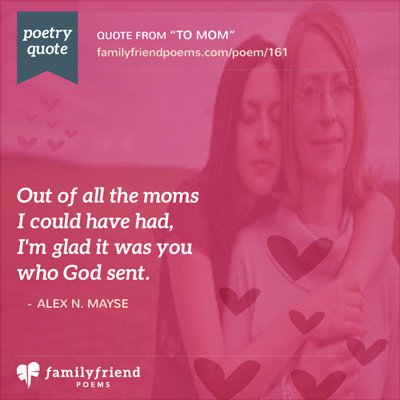 Out of all the moms
I could have had,
I'm glad it was you
who God sent.
Because you are my mom,
you loved me enough to also be my friend.
You would be right there in ways
that no one could see or ever comprehend.

- Linda Arlene Fassett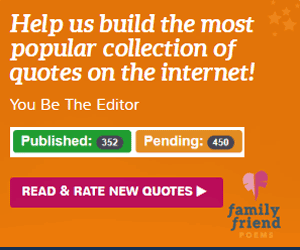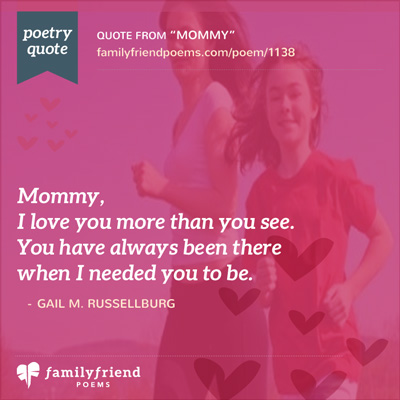 Mommy, I love you
more than you see.
You have always been there
when I needed you to be.

- Gail M. Russellburg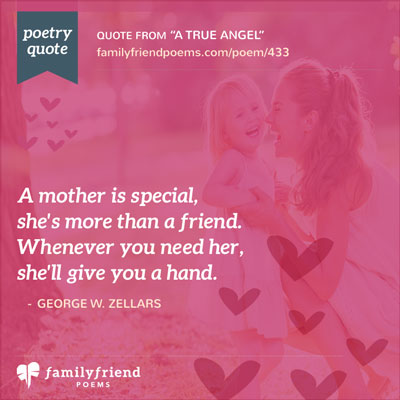 A mother is special,
she's more than a friend.
Whenever you need her,
she'll give you a hand.

- George W. Zellars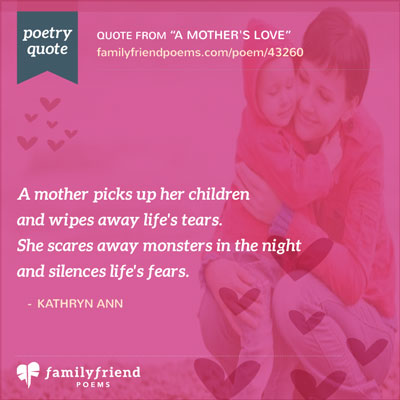 A mother picks up her children
and wipes away life's tears.
She scares away monsters in the night
and silences life's fears.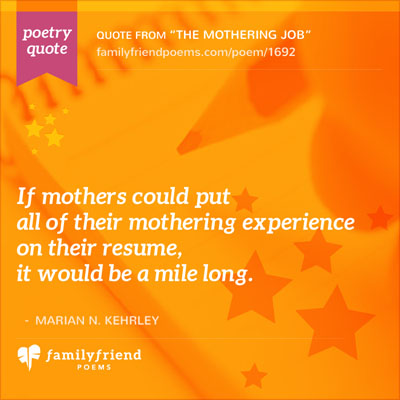 If mothers could put
all of their mothering experience
on their resume,
it would be a mile long.

- Marian N. Kehrley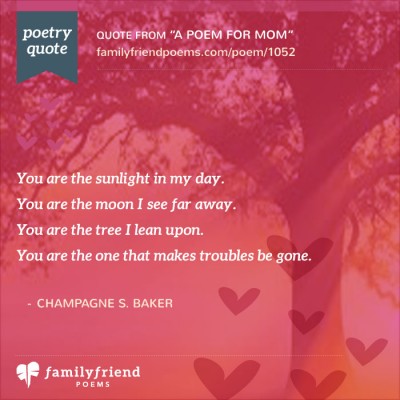 You are the sunlight in my day.
You are the moon I see far away.
You are the tree I lean upon.
You are the one that makes troubles be gone.

- Champagne S. Baker