Falling in Love Poetry Quotes
Lovers holding hands stroll through crowded streets oblivious to everything but each other. If you've ever been alone, it seems like everybody's has someone except for you. When you can share your life with another, the whole world is completely different. Everything is better when you have the privilege to love and be loved by another. This experience is unique. It cannot be described unless it is experienced. To love is to taste from the fruits of the Garden of Eden. It is truly the sweetest of the sweet.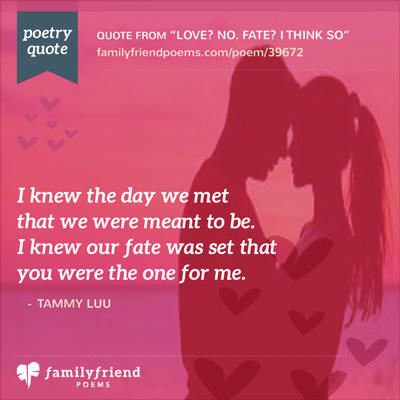 I knew the day we met
that we were meant to be.
I knew our fate was set
that you were the one for me.

- Tammy Luu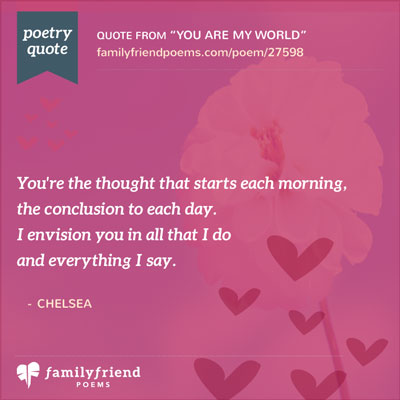 You're the thought that starts each morning,
the conclusion to each day.
I envision you in all that I do
and everything I say.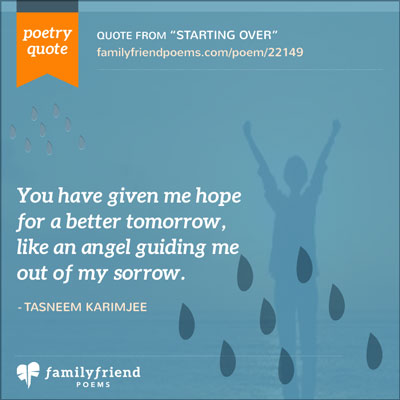 You have given me hope
for a better tomorrow,
like an angel guiding me
out of my sorrow.

- Tasneem Karimjee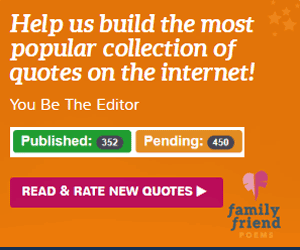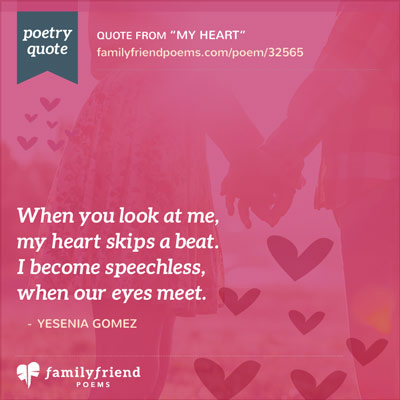 When you look at me,
my heart skips a beat.
I become speechless,
when our eyes meet.

- Yesenia Gomez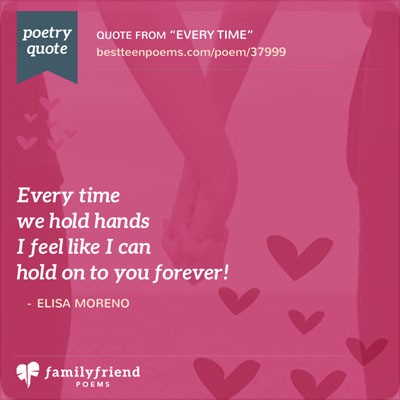 Every time
we hold hands
I feel like I can
hold on to you forever!

- Elisa Moreno
I know as long as we're on
this journey together,
there's nothing
that we can't do.

- Florence